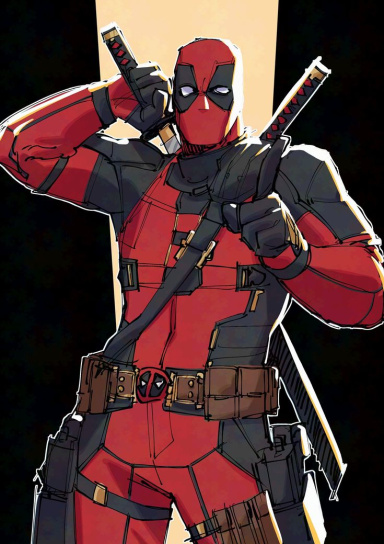 Cult of Personality
Original poster
Roleplay Invitations

Group Roleplays, One on One Roleplays
Posting Speed

Speed of Light, Several Posts a Day
Writing Levels

Advanced
Genders You Prefer Playing

Male, Female
Playing Style- Passive or Aggressive

Aggressive as fuck.
Favorite Genres

Sci-fi, modern, horror, a bit of dark romance stories.
Genre You DON'T Like

Fantasy, I don't hate it, I just don't focus on it a lot.

Lavaetain pulled herself up and into the vent, traveling through it quickly until, after a bit, she reached the other side and was in the contraband room. She had seen such places before; even visited the secret one located at Area 52 once when a group of rebels assaulted the site and her and her companions had been dispatched to end them. She knew what to expect, though it was... utterly massive! All things considered it seemed unlikely that, if this was all things like drugs, this base had a massive drug problem that utterly dwarfed anything remotely conceviable. No. More likely this is where they took any items from people they got in the multiverse for storage. No doubt they would have gladly dragged her blade to one of these boxes had they had the chance; but that would have been pointless since she could disperse and resummon it with ease. But part of her wondered just what this place could possibly have? Given the wide variety of beings and the fact that she was fighting movie monsters it seemed very likely that many things from the multiverse could be found within. Things from the realm of fiction. She felt certain that they wouldn't mind if she just... took some of it. But what? Any weapon from fiction could be found here! If only there wasn't the threat of being drowned she might have loved to go on a shopping spree in such a place. But what could she get? What could she even DESIRE? For a split second she considered, maybe, getting a minigun but quickly discarded that notion when she thought about trying to lug that sucker around and fire it. She was strong but not 'carry a minigun with no problems without expending magical power' strong.

Her mind raced as she looked over the items until, after a bit, she spotted something odd that seemed to interest her. It was a gemstone of seemingly impressive size leaning in a crate next to a small deck of cards. She almost wrote it off but, no matter how hard she tried to keep looking for some gun or blade, her gaze kept returning back to the gemstone. Giving up she walked over to it and picked it up while also looking at the cards. There were a ton of them! All of them depicting various creatures with no text on them to hint as to what they were. It was strange and confusing but, as she held the gemstone, she could feel the call of magic in it. These were magic cards and this stone was magic.

"Honorable predicessor." she said quietly to herself. "I know not who you are, I know not what you did or how this device came to be here. I can only pray you escaped and it ill fortune that this was left behind. I promise to use it to its fullest potential. Let your memory flow through me and deeds of heroism be done through our combined hand."

She then took the runestone and cards, holding them close to her breast, before she turned to look at the others.

"Honorable friends!" she exclaimed. "I am alive and have survived the flooding."

---

With Shirou stabilized Alistia made her own way through the vent and popped out in the contraband room. "Oh my. Looks like almost everyone is here." she said with a smile. Immediately she saw her calling though as she spotted a red-headed girl picking up a gun and some other weapon who also seemed to be hurt. She didn't need any further prompting.

"SANCTUARY!" she called out as a small bubble of tranquil healing surrounded Ranma as well as anyone else nearby. There were limits on her range, of course, but she figured best to just heal... everyone... if possible. From the ground small lilies started to grow, their roots trying to take hold in the flooring despite how little there was. There was no doubt that they wouldn't last long, but they were alive from the power of her magic.
Jacket

The door locked, and the group in the safety of a large almost warehouse room that seemed to stretch on for miles, Jacket took out the soggy packet of cigarettes in hopes of finding just one that wasn't soaked to shit. Only able to find three that managed to just be dry enough to be lit. Still a bit damp but he didn't mind. Taking off the Rooster Mask, the tired looking blonde would proceed to light one cigarette before going off to find some weapon or more ammo for his Mac-10.

A few crates later and sifting through stuff for anything that looked like a gun. He managed to scrounge up an odd gun that could pick up stuff and throw it with the force of a car at full speed. Granted, said force was relative on what was being picked up and launched.

A decent weapon, one he took with him as taking a long drag on the cig before tossing it away and exhaling the smoke.

Meeting back up with the others, he'd await the next set of plans, and offer anyone the last two cigs if they wanted it.

------------------------------------------------------------------------------------------------

Nomad

With everyone plundering the boxes in the extremely large warehouse, Nomad took part in said looting as he needed a weapon to fight off the horde of aliens outside that door and most likely trying to find a way in.

Cracking open several boxes gave Nomad plenty to work with. First box he opened up, Nomad found a nice revolver that was a bit oversized and had a engraving that read as "Peacekeeper M.C" but until he got Last Word back, it'd have to do. He managed to also pick up a shotgun that was a double barrel, but had two more barrels added on, making it a quadruple shotgun. Unwieldy but he should be able to handle it. And he needed a secondary.

After that, and considering he had little to no room for anything else. He regrouped with the others for whatever plan they could come up with, with him saying. "So we're geared up, what's the game plan?"

----------------------------------------------------------------------------------------------------------------

Delsin

The head injury and nausea made maneuvering quite the struggle, as he needed help just to stay upright, the man in the suit checking on him and whoever with medical training checking on him.

All the noise was making the headache worse, as he tried to tell them to find something that exuded smoke for him to then absorb, which will not only heal him but also replenish his power. So when they spread out to find medical supplies, Delsin stumbled about, digging through wrecked crates to find something that could provide energy for his powers.

After sifting through box after box, he would eventually find something that looked like a smoke grenade, pulling the pin on it, smoke began to pour out from the grenade-eqe device. Holding his hand to it, the smoke beginning to be sucked into Delsin, wrapping around him. Healing his injuries and reinvigorating him. He felt powerful again.

The smoke grenade ran out of smoke eventually, Delsin tossing the useless thing away and standing back up straight. "Oh that feels better." He'd look down at his arms as smoke curled around them. "Smoker-Man is back in action.....Now to find a chain or something to act as a conductor."

Said search was mildly fruitful, as he did find a decent length chain that Delsin wrapped around his arm. Now with his stuff back in order, he walked back over to the group.

"After we get out of here, we need to find a working shower. Cause I think the blood from my now healed head is sticking to my hat." Delsin could feel his hair sticking together and to the hat from the now dried blood.

----------------------------------------------------------------------------------------------------------------------------

Hei

After the chaos of the previous minutes, now dulled to a quiet unease as everyone went about retrieving gear from the crates and/or to loot whatever they could from them.

Hei went about retrieving his own gear, breaking open the crate that held his gear, slipping on the coat and the belt that acted as the grappling device and conduit for his ability. Putting the mask and knives into the holsters and pockets of the harness that was on him before him and the others from before were captured.

Successfully re-equipped, Hei went about to join in on the looting.

But nothing caught his interest save for a submachine gun that a guard probably dropped amid the chaos or when someone or something jumped him when the chaos first occurred.

The only reason he was using a gun was mainly because the creatures were barely fazed by his ability and he was not going to waste a knife or wire when their acid blood sprays out and melt said items used in the attack.

He'd rejoin with the others while they discussed plans.

Wade Von Doom

Snowtwo

Not_Amy

Y

Yoru

L

littlekreen

Wiggin

@Whoever-Else-I-Missed
- Artis Solum, Twilight Warrior - Prison Break -

Where things once seemed hopeless, there was a glimmer of it once more as Artis was scooped up by Delsin, soon passed off to the Doctor for the sake of not overloading himself and carried to a safe location. Once deposited, Artis would soon find himself being healed by Alistia casting an AoE healing spell. Now Artis

really

wished he had learned such powers of his own, or at least packed a Hi-Potion or ten. Once his open wounds had sealed, Artis pulled himself back to his feet and as his coat was missing, he quickly replaced it with a flourish of shadows, forming another Black Coat in a jiffy. Such was the convenience of clothing weaved from dark energies.

"Th-thank you..." Artis wheezed out to his healer, taking a few moments to breathe, both from relief and to ease his nerves after having nearly experienced death, cold and alone in an unfamiliar, flooded prison's halls far from home. A worse death, he could not even imagine.

His re-suiting was not quite as, eventful and empowering as Callintus, though just him speaking after he put his armour back on was enough to spur Artis out of any remaining traces of his stupor.

"Well whatever happens, I'm glad to not be alone in this hellscape...I can't bear to think of it, alone and isolated amongst these monsters--" Artis shuddered visibly, cutting himself off as fear settled in, but he would straighten up and try to look as unafraid as he could. "With someone like you with us, Sir Callintus, I know we'll get through this." Artis's fawning over the courageous Knight was that of an unashamed young man who adored the heroic types, people who were inspiring and radiant, not unlike the late Sora from his universe. Every word was honest, a little shaky from adrenaline, but his tone was confident, born from being amongst allies again. Artis then summoned Oblivion to his right hand and slung it over his shoulder, having no need of any extra weaponry, for the Keyblade was all he needed.

Wade Von Doom

Snowtwo

- Thor Odinson, God of Thunder - Prison Break, Looking for a Weapon -

Amidst The Doctor openly explaining his thought process, Callintus being the noble Knight not unlike Steve Rogers in some respects, the tall, armoured lady not unlike a Valkyrie giving everyone free reign to arm themselves and the Prison somehow going more to shit all around them, Thor was, quite honestly, glad to be alive, but more ready than ever to kick some arse when the opportunity inevitably arises.

"Right. Need a weapon, let's see..."

Thor said aloud to no one in particular as he rummaged through the available boxes, glossing over many unfamiliar, even exotic weapon choices, some he weren't sure if they were actually weapons, like a strange, studded blue and white ball he picked up, shrugged at and tossed away, only for it to rebound off of the wall and hit him in the side of the head, falling to the side. Thor grumbled in irritation and pain but would continue his search nonetheless.

The God of Thunder soon came across a few cylindrical tubes, not unlike the handles of swords, sans their blades, yet they looked rather technological in nature and held a strange, mystical presence about them. Intrigued, Thor took hold of one and inspected it. This handle bore a dark colour palette and intricate, sharp designs all along it. After fiddling with it, Thor pushed a button and with a harsh sounding screech, erupted a sinister red light that hummed deeply and extended to a certain point. This must've been the weapon's blade, some kind of energy sword. Thor could see the use, but perhaps rather pettily, he didn't like the blade's colour, so he turned it off with a grimace and picked up another.

"All kinds of weaponry here. Just how many were imprisoned in this place?"

Thor voiced aloud as he took up the second blade, this one was a little brighter in palette and bore smoother designs and a pronounced point where the blade would emerge. When he activated this one, an emerald light blade emerged with a far lighter sounding, distinctive pulse. More appealing, yet again, it wasn't quite what Thor had in mind, so he turned this one off and reached for a third, hoping the usual rule applied.

The third weapon was primarily silver, with a few additions to the handle for grip and bore a few inscriptions in a language Thor couldn't read. Even holding this one felt right, more so than the previous two, but what convinced Thor was when he activated the weapon and from the tip erupted a blade of a white-blue hue with a very pleasant sound and a softer, yet strong hum than either of the previous blades. Thor soon bore a grin akin to an excited child as he beheld the sapphire blade and soon after, he picked up one of the crates's lids, looking between it and the blade for a moment, before tossing the lid into the air and swiping at it with the weapon. The energy blade sliced the lid in half with the utmost ease, deeply pleasing Thor as he deactivated it and holstered the weapon.

"That'll do nicely."

Thor said to himself, feeling quite pleased with his Lightsaber, though he couldn't help but wonder if he had seen such a weapon before.

- Sub-Zero, Grandmaster of the Lin Kuei - Prison Break -

"We mustn't tarry for much longer, those monsters will be upon us soon. Don't depend too heavily on those weapons of yours either. Should any of you be disarmed, you'll need to rely on your powers and hand-to-hand combat."

Sub-Zero spoke aloud to everyone once The Doctor and Moire were done speaking, wishing for everyone to have a fighting chance amidst this chaos, rubbing his bearded chin for a moment as he considered his options, then straightened up once more.

"I haven't the time to give a full lesson, but if anyone wishes to brush up on their unarmed combat skills with me, I will teach you all I can in what little time we have. We need every advantage we can get until safety can be found."

Kuai Liang would speak seriously, but there was a welcoming undertone to his voice, as to assuage any fears of approaching him.

- Lord Horus, Iron Lord of Eternal Radiance - Prison Break -

Strangely, despite lacking much of his arsenal due to the imprisonment, Horus still bore the Hunter's Knife and SUROS Regime keepsakes from the long-dead Hunter Frederick, according to his Ghost's scanning of their inventory. Perhaps the scientists had no interest in weathered old weapons, or already had Hunter Knives and SUROS weaponry. The latter was likely, given the haul that lay before Horus and company in the many boxes of weapons. Rummaging through the crates with the aid of his Ghost, Horus found what appeared to be a Red Spectre, one of many Red Death Prototypes that have circulated the Crucible many a time, though these preludes to the infamous Exotic Pulse Rifle were instead Legendary Auto Rifles, as their internals were not quite as altered as the Guardian Killer. As a secondary, he found a weathered and used Basilisk Shotgun, a Dead Orbit Faction weapon from a fairly long time ago.

His search for a Heavy Weapon was a little more picky however, internally wishing for his SOUND AND FURY back or perhaps even a Gjallarhorn, but he would have to make do with what he found and what he came across wasn't bad: A "The Fear" Rocket Launcher, made and sanctified by the Future War Cult. It would hold two Rockets but as it lacked SIVA enhancement, a Tripod for more rockets or any sort of Cluster Bomb/Wolfpack Rounds, it wouldn't be as potent as his favoured launchers. Reloading every weapon and loading up on extra ammo, Lord Horus walked back to the group, Red Spectre in his hands and his Radiance still strong and glowing about him, ready to fight.

------
Bottlenecking works like a charm for the short time it takes someone to open the other doors. Tsunade punches the beasts away while backing up into the Contraband Room.

And just in time. The ceiling opens up at other points in the hallway and the beasts would have swarmed them again if not for the closed doors.

Tsunade wants to slump against the stacks of crates within. That bothersome instinct to seek out and tend to the wounded stops her though.

"Who is in need of medical attention?" She asks of the group even if she expects like before all but two, Shirou and Lavaetain, can't understand her.

To her bewilderment however, Tsunade actually hears and understands everyone as they talk to each other. Some are probably just as surprised to understand her perfectly as well. What's more is it appears someone else is going around tending to any in need of healing.

So the woman does slump against the nearest stack to get a touch of rest.

The gangly man with the bowtie takes it upon himself to make an announcement to the group in a very animated manner. Tsunade smiles remembering Might Guy and wondering how those two would get along. She respectfully shakes Callintus' hand and introduces herself.

Tsunade didn't really need someone's prompting or permission to pull anything useful from the crates. Just a little breather before she does. Finally she can shed these rags and don something more tactical.

The pile of weapons laid out by the armored woman is of no interest to her. It's all so alien to her. The armor though does interest her. Particularly one set that is very familiar.

It's a set of armor from her universe. Similar to the one she wore during the Third Shinobi World War. Tsunade holds the bundle up and wonders who this had come from. Had she known them? It was the same style worn by the Hidden Leaf during that war. What has fate dealt them today or before today?

Questions with no immediate answers were not helpful right now.

Tsunade walks deeper into the stacks to find a corner for privacy in which to change. She returns shortly in the armor with her hair tied back. The armor had been a size too small for her at first but that was fixed with an adjustment in her Transformation Jutsu to be not only physically smaller but appear younger as she did in that war.

"Now that people can understand me." Tsunade speaks up to project her voice to everyone. She speaks with calm authority looking around at everyone.

"My name is Tsunade of the Hidden Leaf Village, formerly its leader. I am a trained medical ninja as some of you have seen even if you have not understood how. I have seen two great wars in my life, and while you are strangers to me with strange ways, I will think of you as partners until you prove you are not. Believe me, I am not someone you want as your enemy. Allow me to help you, and I may well bring you back from the brink of death should it come to that."

"I am ready." Tsunade stands at the doors ready for the horde beyond to break in.

Tsunade's new armor and look

------


Being the last down from the vents means Morgan is the last to enter the room. More fly into it as the doors were closing by the time she landed on the floor.

"Did we get everyone in?" She asks looking around at the people first before her eyes take in the larger room. The very large room. "Wowwww." Morgan walks to the crates and reads the labels. It's then she becomes aware that during the retreat when she had so wantonly fought the alien creatures head-on, their acid blood had not only burned her flesh but her clothing as well. The clothing just did not heal like her flesh does leaving Morgan quite exposed. Which made finding new clothing a top priority even before the man and the armored woman instructed them all to search the crates for anything useful after a quick introduction to Callintus as well. Morgan thinks to introduce herself as well to everyone, but decides that can come later.

Of course she skims the crates nearest the entrance and finds a small one with contents that sound familiar. Sure enough she opens it to find her dark brown knapsack and necklace of dark blue diamonds. She opens the knapsack first and grabs the worn fist-sized leather ball first.

"Thank goodness. I thought they would have thrown this away." Morgan says, elated. She takes the knapsack with her back to where the armored woman has laid out weapons and armor, and finds one armor set that looks to offer the freedom of movement she desires. Since time was of the essence according to the man who has taken charge of this ragtag group, Morgan forgoes finding a private space to change and disrobes where she stands next to the pile paying not a mind to the others. She pulls on the dark blue underlayer first and is surprised at how the material of the actual armor is both hard yet stretches and contours to her form. The boots and gloves fit well also. Her ensemble may not hold up much better to the acidic blood of the creatures, but at least she wouldn't be running into battle half-naked.

Morgan listens to Tsunade's small speech while dressing and looks around as well. Who was the leader here? There was an instinct in her that needs to know who was the alpha/ leader of this pack. Bowtie and the armored one had spoken first with authority, but so had the blonde woman who she swears had looked older not moments before.

Remembering her earlier comment in the midst of combat, Morgan walks over to the armored one after another woman has introduced herself and holds her left hand out. Her ears are up and she gives a toothy smile.

"Hello. I'm Morgan. I hope you don't mind me asking, but are you a human in a heavy suit, or are you something else?" She asks her first of many questions of this group. "I only ask as knowing what you are will better help me help you and others." She adds a rationale to her original question in what she hopes is a respectful manner.

Morgan's Armor

------


Abby did not make it easy for Alec and whoever else tried to help her in the vents. What was wrong with these idiots? Couldn't they see she was a liability that needed to be left behind? She wanted to die. She had been teased twice now in maybe as many days with the prospect of joining the people she has really been yearning to see again. Why wouldn't they give her what she wanted?

"Let me go! Leave me dammit!" Were what she yells the whole way down the vents struggling against Alec. Abby is too jumbled mentally to realize she has been dragged into the Contraband Room until Alec gives her that hard slap to the face. Her vision shakes and she freezes as it rights on the face of a very angry Alec. Having the sense literally slapped back into her, the role reversal doesn't dawn on her just yet. Doesn't lessen the deep impact of his words however.

Abby's eyes follow Alec as he leaves her to look through more crates then snap to Callintus, the first one she had met in this weird weird world. She takes up his offered hand and accepts his words and hug silently. Alec was right. Callintus was right about Alec being right.

The Courier looks down at the crate and regains more clarity seeing her belongings in there waiting for her. She kneels down and snaps her Pip-Boy back onto her left wrist. Reliable as ever, the device kicks on and she flips it over to the map view. She gets an overview of not only the room, but the hallway outside with many blips gathering at the doors.

"Death is at our doors." Abby says solemnly. She looks at her rifle, her pistol, and comes back to full clarity. She checks that The Survivalist and Lil' Devil had not been tampered with. All clear, but they wouldn't be enough. Luckily, the soldier in advanced power armor drops a whole duffel bag of goodies in the middle of her joint speech with The Doctor.

While walking to the pile of guns and ammo, Abby passes Alec on his search and taps him on the shoulder. The moment he turns around she pulls him in by the collar for a quick but deep kiss.

"Thanks." Is the only word and a wink is all she gives Alec in explanation before proceeding to the pile of guns.

The more futuristic guns are passed over by Abby's hands for those more familiar. There's no time to get to know those. Her hands instead pick up a Browning Automatic Rifle that looks almost like the one she left in her armory at the Lucky 38. Experience tells her that this rifle can cut through a lot of flesh and armor on the pull of a trigger. The Courier checks the rifle like an expert while Moire offers The Doctor a pistol and smirks at his refusal.

"Dandy man if I ever saw one. We'll have to watch that ones back." She says to Moire. She finishes the check of the BAR and shoulders it before knocking on her armor.

"Nicest set of power armor I ever seen. Never liked power armor myself, but maybe if I had yours I'd give it a try." She bumps Moire on the shoulder again and holds out her hand.

"Abigail Delano. Nice to meetcha .Now I gotta find some more armor if we're going back into the fire." She puts the safety on the BAR, slings it across her back, and walks to the other crates. She goes a couple layers away from the front browsing the crates until she finds one description she cant walk away from. She pulls it off the stacks and lets it drop to the floor then kicks it open. In the relative seclusion away from the main group, Abby changes into the armor she finds inside the crate, and opens another that was beside it. Being used to taking stuff from people that may or may not be dead in the wasteland, Abby has no qualms about it at all.

"Hey! Doc!" Abby calls up to The Doctor standing at the top of the crates. She holds the helmet under her right arm and holds her other find high in the left. "Think its one of yer doodads! Catch!" She chucks it up at The Doctor for him to catch. It twirls into the air directly at him. If it had been a knife he would have died from a heart shot.

Abby puts on the helmet and takes up a firing position farther away from the door and up on a stack of crates with the BAR shouldered. The armor provides the much-needed padding to fire the long automatic rifle without breaking her collarbone.

"Alright! Firing position number one ready!" Abby announces.

Abby's Armor

Browning Automatic Rifle
View attachment 185397

The "Doodad"




------
Moire B-220

The Spartan stood tall in the midst of her pile of weapons and armor, looming over most thanks to her natural height and the even larger Mjolnir Powered Assault Armor she wore. The old knight Callintus gave a brief speech and explanation and generally seemed like he had a good head on his shoulders, despite his age. Good. They would all need clear thinking to get through this. Sub-Zero's offer to 'brush' people up on their unarmed combat skills in a matter of minutes resulted in her smiling, her amusement thankfully concealed by her helmet visor.

Not_Amy

When the cute blonde with the distinctive dog-ears approached her, though, the Spartan's armored visor tilted slightly in consideration before reaching out with one hand (the other still holding on to a salvaged gun), shaking Morgan's in a grip that was firm but plainly practiced not to squeeze too hard. She chuckled at Morgan's question and said "That's a fair question."

Then she released Morgan's hand and reached up, reached behind her helm and unclipped it before pulling it free. Revealed was a rather pretty face, framed by a hood that plainly existed to keep her hair from getting in her face under combat situations. Light grey-blue eyes warmed appreciably as she pulled the hood off, setting loose a cascade of shoulder-length hair that must have damn good conditioning to not be utterly flattened by wearing a helmet and hood all the time.

"

I'm Moire

," she said, smiling at the blonde with the ears that looked so fluffy it was an act of will not to pet them. "

That answer your question

?"

She caught Abby's rejoinder a moment later and traded smirks. "

I'm used to civilians

," she said back, by way of replying to the remark. "

Glad you like the armor. Using it tends to break bones and tear muscles if you're not conditioned for it so...maybe something to practice up for

." Mjolnir Powered Assault Armor couldn't be effectively used by unaugmented humans, of course, but there was no need to be rude about it. Especially since there wasn't a spare suit of it lying around. ...she

hoped

.

When the survivor gave her name, the Spartan nodded politely and said "

Chief Petty Officer Moire B-220. A pleasure to meet you, Miss Delano. Good luck finding armor, I saw some still crated back that way

." And when the courier took off looking for it, Moire glanced back at Morgan, glanced her over and said "

We can find something a little more durable than that, Morgan, if you like

."

BobTheNinja

With her helmet removed, the young woman within the powered armor undoubtedly looked a good deal less intimidating despite the still-massive powered armor she wore. "

Shirou Emiya, is it

?" She didn't bow back but dipped her head in a respectful nod. "

Chief Petty Officer Moire B-220. Sounds like we're readying for a fight

." She gave a plainly uncertain look at his arrows and sword before suggesting, "

If you'd like to try something with a bit more stopping power, I can provision you. Otherwise, you might brace yourself for a fight. We may need to hold this position until an exit is located and secured

."

The 11th Doctor

The Doctor perched atop the tallest stack of crates he could find. With one hand cupped over his eyes, he peered across the vast cavern of stolen possessions before nodding in satisfaction. The additional exits were a nice backup but the elevator in the middle was exactly what they needed. He held up his Sonic, toggled its scan frequency across a dozen different spectrums with the snap of his wrist, and then thoughtfully studied the results.

Not_Amy

His meditations on what data he could extract from the environment were interrupted when Abby cried out. The Doctor pivoted abruptly enough he nearly lost balance. Only by windmilling his arms did he manage to avoid toppling the whole thing. Just as he righted himself, a thin cylinder flew into his hand, just barely caught before it hit him in the chest. "

Cheers! After this, we should make up a cricket team

!" he called back to her. "

We've enough players, don't you think? Or maybe football. I was brilliant at football, I think

."

His face then lost its levity and turned into a grave, deep frown as he studied the plainly sonic device she'd sent his way. Naturally he kept the secret of screwdriver design secret from others but the handiwork here was unmistakable...and unmistakably nothing he'd ever made. It wasn't even a proper product of the Tardis manufacturing bays! "

What is this, steel? Earth steel? And this bit here, I don't even recognize the species that made whatever this orange bit used to do. But it's

-"

Only one thing for it. He thumbed both sonic devices at once and listened to the feedback. Sure enough, the operating system was the same. This

was

his sonic screwdriver then. Or will be.

"

Blimey, don't tell me there's another one running around

," he groaned, pocketing the unexpected device before rubbing his cheeks with his hands. "

As if this mess weren't messy enough already! Right, enough tomfoolery. Whoever Tom is

." Scowling, the Doctor said, "

Nope, never using that word again, it's rubbish. Oi you lot down there

!"

Wiggin

Wade Von Doom

Nero Kunivas

ChrisClark13

Snowtwo

The Wanderer

Not_Amy

Y

Yoru

BobTheNinja

The Timelord waved his hands animatedly from atop the stacks and called out again, with a voice that carried remarkably well over the utterly vast distances involved with a warehouse this large. "

Everyone, that way

!" he pointed emphatically. "

Pick up what you have and move, now now now, we've a lift that I'll have working in a jif. Well, soon anyway. Come along, you lot, and keep an eye out for Amy and Rory, won't you

!"

Muttering under his breath, the Doctor descended the other side of crates with a great deal of speed, if not an exceptional amount of dignity. He certainly wasn't the fastest man here but he did have a large head start thanks to declining to spend more time searching the crates. As it was, this might be tight. Dashing down a warehouse lane, the Doctor's stride devoured the distance between him and the elevator.

He had to skid to a stop, and promptly bumped his shoulder against a brace panel to come to a complete halt. The Doctor immediately drew his sonic device and began scanning the lift controls. He frowned, once more detecting system infection. Switching frequencies, he frowned and then frowned harder as he kept cycling through settings, finding different avenues to attack the hostile code and get the lift working again.

As others arrived, he held up his other hand and said "

Be with you in a mo. I say mo now. Maybe. Maybe not. This will be working soon. You military chaps can set up a perimeter, have a march and a cuppa if you like. The rest, see if there's any other survivors about. Don't want anyone left behind, do we now

."
Alec
The Scotsman was searching through the crates to try and find his stuff, as it was likely buried under the other boxes, when he felt a tapping on his shoulder and greeted with a kiss by Abby? It was.... Kinda weird. His eyes went wide with surprise, and when they broke away, with Abby giving him a 'thanks,' it was total confusion. "Uhh...." He watched her walk away to find her weapons, and he stayed flabbergasted until Callintus' patted him on the other shoulder. "Stare too long and she may regret giving you her thanks." The Knight commented under his helmet.
"I-I uhhh.... I mean-- Never mind." Alec just threw up his arms at that point, deciding it was better to get on with it. Questions for another time, when everyone wasn't being chased by aliens in a flooding prison. With help of the others, Alec finally managed to see a box with a description tag that sounded similar to his gear, and when he opened it up, it kinda was? It was weird, it had the white and blue color, with the N7 insignia, but it wasn't his size, the blue was too bright, and was in too good condition to be his. Not to mention there was a helmet, which he lost back in the abandoned building. It was a weird N7 armor set, it didn't look combat ready.
It seemed way too flimsy, not enough actual armor to protect from bullets when shields were down, and.... what in the fuck was with this omni-tool?
It had
similar
functions to a regular omni-tool, but this was no real omni-tool, it felt like a ripoff. A fake Chinese version you'd find at Poundland. Confused, Alec just put the top back on the box, and shouted to everyone, "Hey, no one take this," pointing to the box, "I don't trust how good the armor'll do in combat."
It was underneath the box that he finally found his armor. All tattered and beaten, but still in good enough condition. One thing from the previous box Alec did take was its M-8 Avenger, which looked pristine, like it had never been fired, along with a few thermal clips. He checked the sights, loaded a clip, and finally felt good enough to get the hell out of here without the fear of dying horribly.
"Honorable friends!" Lava exclaimed. "I am alive and have survived the flooding."
"Waaaaaaay!~" Alec called out, giving Lava a thumbs up. "Lava, right?" He finally nicknamed her, as her name was a bit complicated to both remember and say. "Here," he handed the young mage woman a pistol; M-3 Predator.
"I'll assume you know how a gun works, so for this, once you run out, you pull the slide back," he demonstrate, "clip'll fall out. You put one in your hand to put into the chamber, then push the slide back into place. Bit tricky, but it's good to have a backup weapon." He slid the gun around in his hand to give to Lava by the handle so she could easily grab it.
Callintus
To see the poor lad like Artis go through all this, visibly shaken by it all, still try to keep himself hopeful in this place, and still give praise to the old Knight for how he handles himself in this stressful moment of uncertainly, it was indeed courageous of the keyblade wielder. While he couldn't see it, Callintus was smiling brightly under his helmet, and soon let out a delighted laugh to him. "Hahahahahaha!" His belly shook as he chortled, and once he finished, he gifted the young man a nice big hug; patting his back once they embraced. "Ohhhh, you praise me too much, Artis." He started to say as he broke their hug, keeping a hand on Artis' shoulder. "I'm but an old man who's well past his prime, trying to stay in a young man's game. You, and the others here will get yourselves back to your homes. You all don't lack in bravery or courage, you just think you lack confidence. But if so, you wouldn't have taken that sword, and the sword wouldn't have come to you." He pointed to Artis' keyblade once summoned, and finished speaking with, "the doubt in your mind is but an illusion. You don't need men like me who are well past their prime to lead you around. You're already one your way to being a better hero for the now than I am."
With one last pat to the shoulder, Callintus pointed to down the large room. "After you." To prepare the next generation. That wasn't a bad retirement plan if he could finally stop playing adventurer.
Luxem
With everyone busy gearing up, Luxem was pretty much left to his own accord. There wasn't much left to do besides find an exit to this place. He approached Moire, planning to speak about splitting up to cover more ground within this maze of boxes, that way they could locate an exit faster. Just as he approached her though, she was introducing herself to everyone with her helmet off..... Que the music:
Now: Luxem has never had a girlfriend. Nor did he really have any love interests in his life, as he was home-schooled by his family, and was only surrounded by his brothers and sisters. Romance had never really entered his mind. So upon seeing Moire, greeting his cellmate Morgan, he stopped in his tracks and looked to her face for a few moments, as if time slowed down. Mesmerized to her he was, it was like she was glowing. Literally.

Not sure where all the wind came from, along with the petals, but it was how he was viewing her. It was interrupted once she began to speak to the others, like Abby and Shirou, and her attention wasn't towards him. Being the smart young man he was, he didn't want her to forget he was in the group, as often it happened with some people here, so he quickly approached her, blushing like raw meat, and held out his hand to shake hers. "Hi................................." Very long pause. ".......... I-I'm Luxem. I w-was with her." He pointed to Morgan, "back where the, uh, c-cells were...... It's, uh..... Nice to meet you....." Again, long pause. ".......... Um..... S-SO!" His voice got a bit louder when he said that, "I, uh, was thinking that maybe, while some-some of you stay here to guard, the, uh, door, a sma-small group go around... And, uh, f-find an exit....." If you're wondering, his blush was getting reader, because he realized how bad he was acting in front of her, as his hand got shakier the longer he spoke, since he knew he was acting really stupid with the stutter and long pauses.
"Doctor!" Alec yelled, making Luxem jump. The soldier approached the timelord with his omni-tool glowing orange around his hand. "I don't think whatever caused this is a virus." He opened his comms, and just like with the music playing on the speakers back in the flooded rooms, 'Under Pressure' was playing on his radio. "It's playing over everything, any comm line we open or radio signal we get is playing the song, so someone is hacking into all communications in this place and flooding it with music."
Suddenly, the lights within the room went dead, and the music over Alec's omni-tool stopped, now acting as the only light source. For a moment, it was pure silence, then suddenly clapping started to play? And the headlight over the Doctor and Alec came back on, but only for them, like they were in the spotlight.
"Wha' the fuck?..." Alec asked. Who heard them, and how? Alec looked around, seeing if maybe he could made out a figure, or a camera, or something watching them. Was it.... the omni-tool? The moment Alec looked at it, the metal door they came in here through suddenly had a massive pounding on it, and was now being ripped open. "Fuck, defensive positions!" Alec shouted out, taking a stance in front of the door. It if was Xenos, they needed to be ready for a barrage of gunfire. "Callintus, Doctor, take everyone without a gun and find us an exit!" He ordered, with Callintus nodding in acknowledgment.
"Come!" The Knight shouted out, signaling to follow. He made a dash for the end of the room, expecting an exit to be at the opposite side of where the first entrance was. When the door was being raised, Alec held his finger on the trigger, ready to fire at whatever was on the other side.... Before he noticed there were tree legs sticking out from the other side of the door.
"Wait!" He shouted, as the door was raised higher. It was Reegan! And Dusk! And at the far end of the hallway, he could just make out a hoard of the alien creatures keeping their distance from the two friendly monsters. Like they seemed almost afraid to come any closer to them. "Reegan?" Alec asked aloud in confusion, as she was a lot bigger than he remembered.
----------------------------------------------------------
Once the Doctor and Callintus reached the other end of the room, before they had a chance to search for a doorway of some kind, one already started to open. The wall moved forward towards them, then split apart with a bright white light shining through. It was an elevator. And guess who was on the other side?
He was only what looked to be a very large speaker, and once the doors were wide open enough, a loud sonic noise echoed right at Callintus and 11, like an airhorn was going off near their heads. "OH!" 10 shouted, quickly stopping the noise. "Sorry! Didn't expect people up here, just more Xenomorphs." Five dollars says he's the only doctor who knows what they are. To his right side was 13, and behind him was a large group of prisoners, one of whom quickly ran out to 11 to hug.
"Doctor!"
It was Amy! And Rory!
"Doctor!"
They both shouted at the same time, with Amy hugging her raggedy man. "Oooooh, why won't this day end?" She asked rhetorically, because this seemed to be up there for bad days they've had together.
"You're the other me?"
10 quickly commented, walking up to 11.
"You? With that outfit?... And the bowtie!?"
He clearly didn't remember 11, as expected from the day they first met face to face, but he seemed a bit more rude than before.
"How'd you get two people following you with fashion sense like yours?"

"Well I didn't meet him when he was dressed like this, trust me, I've tried making sure he doesn't get worse!"

"She has."
Rory added in.
"Uhh, Amy, Rory, it's wonderful to see you both again, along with.... all your new friends." There was a lot of people coming out of the elevator. "But... who is this?" Callintus asked.
"Oh, sorry, I'm the Doctor-- well, one version of him-- Well! The same one as him, just from another time. Same person, different face, different mind, really hard to explain, but imagine it as--"
"Reincarnation?" Callintus guessed.
"...... Ohhhh, clever you are."
10 smiled.
"What's your name?"
"Callintus Cadorna. Knight of the Nine Divine." He shook 10's hand and pulled off his helmet to greet the other Doctor face to face.
"Pleasure to meet you, Callintus! Guessing this is the contraband room?"
10 whistled in amazement of the size.
"Quite the size of it. Must've been collecting things for years maybe."
​