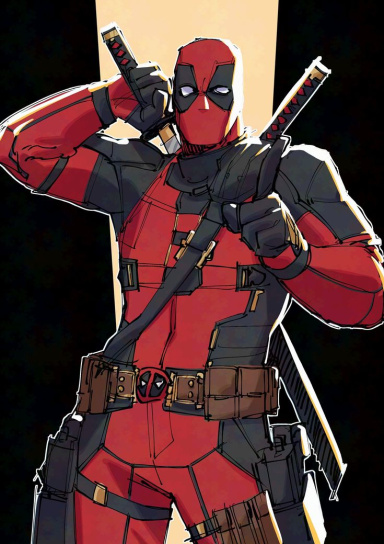 Cult of Personality
Original poster
What passing-bells for these who die as cattle?

Only the monstrous anger of the guns.
Only the stuttering rifles' rapid rattle
Can patter out their hasty orisons.
No mockeries now for them; no prayers nor bells;
Nor any voice of mourning save the choirs,
The shrill, demented choirs of wailing shells;
And bugles calling for them from sad shires.
What candles may be held to speed them all?
Not in the hands of boys but in their eyes
Shall shine the holy glimmers of goodbyes.
The pallor of girls' brows shall be their pall;
Their flowers the tenderness of patient minds,
And each slow dusk a drawing-down of blinds.
'Anthem for Doomed Youth'
In one second, you are in your home world, doing something of great importance, minding your own business, or relaxing in a place you find comfort in. Then, before you could blink, something flashed before your eyes. A bight neon green blinds you, like a camera flash suddenly went off in front of your eyes. Suddenly, your body feels like it's falling. Gravity pulls your left, right and center, spinning you all around as the ground beneath your feet disappear, as if you jumped out a plane, and now gravity was sending you back down to the ground below, with the wind and speed of your falling hitting your face.
As quickly as it began, your feet hit the ground as if you simply jumped only a few inches off it, or perhaps you landed another way, on your face, back, you did feel like you were falling from a greta height, so maybe you feel nauseous from such an experience, if you've never fallen like that before. You'd only have a scuff or two on your body from the fall if you didn't land on your feet, no bruises or broken bones. You simply fell, with that lights blinding effect still wavering as your eyes adjust. However, the scenery has changed drastically. Wind is blowing at your face incredibly hard, and it's a chilling one, like being on the beach shore during winter time. It's feels freezing from it. Around you are broken down and old desks with tech like printers, computers, phones, and message signs; some fallen on the ground in broken husks, others still standing on the walls, even with the breeze. This was an office, for a stock market exchange.
The windows are all broken, shattered glass along the floor, and outside, you see how far from home you truly are. It's a city, with skyscrapers all around, but to the south, the city was completely flooded by the ocean, and to both the east and west sides, the city sunk and rose in massive sections of land.
You could see the corpses of what looked to be massive monstrous creatures, rotting away as their massive bones began to show, as well large mechs just as much the size of them. While some fires still burned in the buildings in the distance, this battle, or battles, had taken place years ago, just some scars were newer than the rest. Whatever this world was, it had seen brutality, and was yet to heal from it. But how did you arrive to it?
(The following is various replies from Yoru, Lil_kreen, Len, Snowtwo, Wiggin, & Agent Puncake.)
------------------------------------------------------
​
Sonic
Sonic was running in Green Hill Zone, his favorite spot. Well what was there to not like here. Green and luscious grass, waterfall falling in the ocean all around, but far enough not to drown those walking here with the noise of kiloliters of water falling from several hundred feet. And the light was glittering on the surface of the sea. Truly a beautiful place. Plus, with loops, springs and accelerators, running here was never boring! Well
was
was certainly the word.
He didn't know how, but somehow eggman had managed to steal all the water there, transforming this place into a dusty desert. Sand was everywhere it was hell to run through and the few patches of grass were cracking under his shoes. This place was a mess, it would take some time before Green Hill would be back to what it was. If it ever would revert.
-Eggman definitely knows how to make a mess. Geez this dust is everywhere!
Well it was time to go to another of his favorites places, here is to hoping that it won't get as corrupted. Suddenly a flash of green light appeared in front of him and he felt like falling. Well it wasn't the first time that he was transported to another place. But instead of floating he was falling, falling and falling again. And this green light was so bright, it was blinding him.
He didn't know how long it took. But man was he bored. But when it ended, it ended. The Moebian fell face first on some sort of rug like floor.
The first thing he felt, except the not welcoming ground, was a cold gust of wind. Standing up he could see that he was in some kind of office with broken screens, computers, phones all around and shattered windows. Well why were there so much screens anyway?
A little dizzy because of the light show, the blue hedgehog walked untill he reached one of the windows.What he saw was... well not something that he didn't see before. The city was submerged as if Chaos was doing another temper tantrum! Well he didn't hear him screaming. But at the same time he could see that east and west side, and this looked like the post apocalyptic city he was in when meeting his past self. Gigantic rocks were jutting out bulding and all from the ground as if someone tore into the city and cut it like a gigantic cake before piling some pieces lego style. Monsters carcasses were rotting here and there. Some robots as gigantic as the death egg robot were lying here too.
-I knew this egghead was implied somehow!
Well he was feeling better already, if he couldn't go South, East or West, it seemed like North was the way to go. Time to jump through the window.
-Now where the hell am I?
Or not, a human boy wearing red was looking around him completely lost. Yeah adventure would have to wait, first he would have to put the guy out of harm's way.
-Hey buddy you're okay?
______________
Ranma
There was only a place that Ranma could be found when he wanted to relax. No, not under the bridge in Nerima, this one was for when he was faced with a challenge that he would feel that his strength alone might not be enough. And no it wasn't a place he was hiding in when he was hurt. Men cannot be hurt by mere word and they don't hide like cowards. So yeah the bridge was a strategic place. But he didn't need any strategy. In fact life was getting quieter.
Even Akane temper was getting a little more under control. She was offering him a little bit more room before the pervert basher came into play. This kawaikune, built like a brick with a maniac streak how could she be so uncute. And after one of their crazy adventure, he would try to say something nice and she would smile, making his heart miss a beat or two. And then just like now, he would be thinking on the roof of the tendo house. Relaxing and memorizing her smile. Memorizing how close he was to lose her in Jusendo. And she would climb here, she always did, and they would talk. Just talking, no insult, and with luck no wandering martial artist would scream "Ranma prepare to die!", no crazy gymnast would try and drug him stupid, no new fiancee would knock at his door, no crazy challenger turned rival/unrequited love. Just calm talking and then he would be so lost, that he would blurt out another insult. And she would get mad. This was Nerima! Some meteorologist could predict the weather based on how high he would be sent flying.
So when a bright flash of green light appeared in front of him, he wasn't half surprised. He looked at the sky and muttered.
-Why do you hate me so much?
And then he was falling, falling in the bright eye stabbing green, green everywhere, if he wasn't falling he wouldn't be able to say where was the up and down. Well looks like he was transported somewhere, was it the old leech, the ghoul, pale boy, the duck, another rival, another fiancee? Well whoever it was, there would be hell to pay once he would get his hand on them.
Then he felt air again and righted himself before landing. Well he wasn't in the tendo dojo no more. Looks like he was in some sort of office with really complicated thingamajing and flat screens. Weren't screens supposed to be like big.
Taking a page from the Eternal Lost Boy book, Ranma said the only thing that came in mind.
-Now where the hell am I?
-Hey buddy you're okay?
A blue creature with spikes was walking toward him. Couldn't say that it was naked, it was wearing gloves and running shoes. Ok this was a demon of some sort. Ranma took a casual stance.
-So you here to challenge me? Be careful Spiky, Ranma Saotome never loses.
---------------------------------------------------
​
"Thank you and farewell." With a bow and a smile the blue-haired man turned and began his trek back to Hoshido. He had left a couple days ago to escort the merchant that hired him to this village. With his job done and his payment given in full he could return, get some decent rest and a meal before doing it all again when he is hired once more. For now though he had to make it back. He had a fairly easy trip this time so he was hopeful the return would go just as smooth.

Unfortunately luck did not appear to be on his side when he was blinded by a green light and the ground seemingly crumbled beneath his feet. He gasped in shock, unable to see what was going on. His first guess was an assassin, but who even cared enough to kill him he did not know. It was frustrating enough that he seemed to have quite literally fallen into a trap too.

When he landed he fell back on his rear with a small grunt. "Ow…" He grumbled to himself. Luer felt a chill before he could do anything else and it caused a violent shiver. "What the hell??" He questioned to himself before pushing off the floor to stand up. It took less than a moment for the archer to take note he was definitely not home anymore. "What the hell…" He repeated in some awe but mostly shock. He had no idea where he was right now but this… this could not be real.

He shivered again until voices echoed in the air. He armed himself with his bow and an arrow, seeking out the source slowly and as quietly as he possibly could. When he located the source, he saw a boy and some sort of creature. He at first thought the kid was talking to himself with weird voices but it became rather apparent he was not. Seriously, what the hell is going on here?

Luer opted to take cover and just listen in, hoping he could get some sort of information from it. It was apparent he needed to be wary of the boy, he seemed quick to start a fight and if it could be avoided, Luer did not want to fight until he knew what was going on here.
------------------------------------
​
Deep in slumber upon the grass the Spriggan slept on a grave waiting for sunrise. New to rise just yesterday from the crater her birth-tree once stood within now just Dragur riled by the detonation. Thereafter the initial moments of anger led to swordplay then to a bow and arrows. While her injuries weren't lethal they were extensive and pale lime cuts still hadn't barked over yet. A peaceful sunrise not to be the Spriggan's eyes open then turn to sluggish flailing as she falls through the bright green light. Skyrim nights a bitter cold so far north, her sap slow, thus could not dodge a piece of broken conduit. Obscenities in Nord and creative uses of Dovahzul precede loud woody crack as the conduit spears her shoulder and certainly after. As she hits the carpet with a thud angry noises of the hollow bark and claw female turn to ones of concern. Aware with a rapid flailing of the flower strands serving as her hair turning side to side that the pipe neither a spear nor was she in the cemetery.

The halfalogue of the hollow stare and toothless mouth apparent if one spoke Nord, "No, we are not attacked. I don't know! I hurt! We do not think it is a weapon, Sir. I have to get up, Private! Shhh! Nnnn, I have to focus. Quiet! SHH!"

She wasn't in a position to see the others and rather too preoccupied by climbing up the pole she was impaled upon to care. A bright green streak left behind her on the rusty steel pole as wood and bone scraped with every arm-length. The six foot tube pulls free with a twang from the bend scattering an arc of sap at the room. Undaunted by the damage she stood up to turn for her sword. The cold sun streaming through the hole and the rippling portal space within her absent stomach. Thin roots emerge among exposed bone and gleaming lime flesh as the wound starts to seal. Spying a small bucket of some long-dead plant she shoulders her sword and breaks it off at the base.

A concerned if scratchy voice lost in some foreign memory looked at the poor soil in a small container, "It's all I have. It might not be safe outside. There's nothing in here. We know, but we are hurt, it's just the ship needs to stay in port for a while Captain. The sea isn't going anywhere."

Long tendrils of root-bound feet step into the plant pot as she squats facing a desk. The sword placed on the desk in front of her.
------------------------------------​
The fresh breeze, heavy with the scent of the blooming flowers of spring, filled the air as Alistia sat upon the bench outside of her new pond; both recent installations in her home. It had taken her quite a while to build both but, at last, she had done it. Her home was a small building out in the residential area of Gridania, overlooking the beautiful glades of the Twelveswoods, with happy citizens below going about their daily lives. It had taken her years to save up the funds to buy the home, saving the world didn't pay as much as one would think, but she had done it on her own and then set to work enhancing it and, at last, the outside yard had it's own pond, bench, and several trees lining the edges. A lovely wonder to be certain.

Alistia Mit'Leona was a lovely young Miqo'te woman. Similar to most Hyur, what those in the outside world would call 'human', she was almost entirely the same except for a few key differences. Firstly was the long, slender, cats tail coming out of her backside, gently swaying back and forth in the warm air. Secondly was the cute set of cats ears upon her head that gently twitched in the breeze, replacing the ears of most humans. Thirdly were her eyes, locking in a state of eternal wideness to let in as much light as possible. It was not ideal in such daylight hours and she could feel the strain upon them but she was long-since used to it. Her 'tribal' cousins wouldn't have bothered with such a thing and stayed within the Twelveswoods, hunting mainly at night when such a trait would be useful. She was, however, 'civilized' for a Miqo'te and, thusly, had to abide by the day-light hours that all other races did. Not that she minded. It was just part of light.

She wasn't a normal Miqo'te however. Dressed in a dress of pure white with red triangles hemming the edges, a staff with a marbled head upon her back, and the intricate band across her head, all designated her as being a White Mage. A healer in tune with nature. As she sat down and rested in the sun she let her mind, her will, wander into the earth just a bit. Feeling the relaxed pond-watered, the pulse of life in the trees, and everything that came with it. One would not think such a woman anything more than a mere kindly healer. A person whom couldn't hurt a fly even if they sat on it.

They would be sorely wrong. Alistia was no mere mortal. She was the Warrior of Light. A being chosen by Hydaelyn herself to act as her champion within the world. Driving back the false gods and bringing peace to the lands of Eorzea. She not only had killed before, she had flat-out ended wars, started and successfully won revolutions, fought false gods too many times to count, and had won. Not merely fleeing but winning. She was nice, she was kind, she was peaceful... And she was unquestionably powerful.

And then, with a flash of green light, that was gone. Alistia was high up in the air, her dress flying upwards in the breeze. Her mind panicked as she tried to make sense of what the hell just happened as she did her best to right herself and immediately was reminded how unfortunate it was to not have pants being part of the White Mage's outfit. Not that the fall scared her as her mind caught up with everything. She had fallen from great heights before and survived. But falling from a great height when she had no expectation of doing so... that was different entirely. Yet, as her boots touched the ground, her dress thankfully returning down to it's normal, covering, state, and her landing without much in the way of injury, her mind was doing it's best to make sense of everything.

She was in a ruined city. She didn't recognize the culture one bit but it wasn't hard to figure out what had been going on within.

"Hello? Is anyone there?" she called out as she stood upwards, hoping for a reply. "What just happened? Where am I?"

Then, she raised her staff upwards, getting ready to see if she could contact the planet and figure out just what the heck was going on!
-----------------------------------------------​
--------------------------------------------------------------------------------------------------------------------------------
Trigger
--------------------------------------------------------------------------------------------------------------------------------
The smell of rusted metal and dried up blood was all too familiar to Trigger. In a dark alleyway, he faced down the barrel of a gun held up by a man in a red raincoat and ripped jeans. This wasn't the first time Trigger had done this before. Sure, Trigger killed many superhumans and criminals, but this one was harder than the rest. Trigger had been chasing him down for weeks, trying to bring justice upon this murderer, but at every last moment, he had fallen out of his grasp. A showdown in a dark alley might be the best time to take down this red menace.
A gunshot rang off in the alley, immediately followed by another. The silence that followed was so deafening that the sound of the rain that fell down was drowned out. It wasn't like either of them had missed their shots, it was that one had a better advantage. The man in the raincoat slumped down onto the hard asphalt, a hole in his chest. Trigger had teleported behind him, shooting him in the back. He went to make sure that the man was dead before continuing, so he aimed the gun at his head and shot once more. A flash immediately hit Trigger when he shot.
Could this be the man's ability?
Trigger felt like he had tripped and started falling. He braced to catch himself, but instead, he was softly landed with his feet on the ground.
Trigger was now in a new place, destroyed from some type of calamity or monster. The building he was in was decaying from time, and dust softy fell from the roof onto his head. This wasn't his home. The city before Trigger was Raised and flooded in certain areas as if the earth's crust had been lifted up and pushed down by something. A gigantic monster laid down in the middle of the city. Part of its face was decomposing, revealing a disgusting inner skeleton. Buildings covered the dead creature, burying it in concrete.
where was he?
Trigger heard a voice behind him and immediately aimed his gun in that general direction as he turned. The interior of the building was in just about the same condition as the city. Desks with old computers sat on their sides, some were ripped in half and overturned while others seemed to have been untouched. There was a hole in the upper floor, revealing the room above along with the slab of concrete that had fallen. Dust was accumulated on almost every surface and cobwebs stretched down from some parts of the building. The woman in front of him was a sight to behold. Trigger had never encountered someone with cat ears before. Her attire was strange as if she had jumped straight out of a fantasy novel.
Was she a victim like him or an accomplice to the man in the red coat?
She didn't seem very criminal, so he assumed that she was another mutated lady, driven crazy by her mutation. At the moment she was turned away from him, looking farther into the decayed structure searched for other people. "Hey cat lady!" he shouted. Trigger tended to give people some type of nickname, as to try and remember them by. "Put down the stick and tell me what just happened to me!" He said, still keeping his gun up just in case.
--------------------------------------------------
​
"This is Guardian ship KP-four-one-six on Tower approach." Anta's voice was measured and practiced, as if she'd done this a thousand times - which she might have. "Please confirm transmat area clearance."
"KP-four-one-six, you are cleared for landing." The voice coming in from the other end of the transmission was tired and bored, in comparison. "Back from another day of glorious combat in the Crucible?"
"Not quite, actually." The Ghost replied. "We-"
"We went on a highly classified mission. Vanguard clearance." The pilot, Kingpin-22, interjected. The Exo Titan sat in the pilot's seat, red eyes unblinking. "I don't think-"
"What he meant was we're just back for a while, then we're off again. Just checking in with some people." If a Ghost could glare, Anta was definitely doing it. "Anyway, we're getting there. Landing..."
She was cut off as green light enveloped the ship, which began to shake violently. "Guardian! Guardian, wave off!" She cried. Kingpin, however, was already wrestling with the controls. The altitude meter flicked through the numbers: 4000, 3000, 2000...
Then they were gone.
"KP-four-one-six, hello? Four-one-six, do you read?"
===============================================================================================================================================
The green light abruptly disappeared.
"Did you get a read on that?" Kingpin asked as the ship dove into a mass of clouds.
"No - well, yes. It was very powerful, something insane. I know what you're gonna ask; wasn't Hive magic. The colour was similar, but the energy readings were not. Where are we?"
"The ship must have been damaged. The location and time readings are inconsistent, and going crazy." The Titan said. "But that's the only things broken."
The ship descended through the clouds, and the cockpit was silent.
Below them, a massive metropolis sprawled. A destroyed one, too; buildings have fallen, along with giant mechs and gargantuan, rotting monster corpses. There were occasional fires, but the more prominent features were still the general state of things - destroyed, that is. This was a city baptized with death and destruction.
If this was Earth, it was definitely not their Earth.
Anta stayed uncharacteristically silent as Kingpin held their altitude for a bit. Then, he pushed the joystick forward gently. They began a slow dive.
"Why are we going down there?" His Ghost asked. "We should be leaving this place. Get into orbit, figure out our location, and contact the Vanguard."
"You've seen the navigation instruments, and I am willing to bet your internal positioning system is in disarray as well. The best way we can go about this at this point is to get down there, and find any information pertaining to where we are. Get ready for transmat and possible combat, and to send the ship back to orbit."
Anta didn't complain.
A few minutes later, the ship swooped down from the sky and decelerated next to a medium-height, still standing building. Kingpin transmatted in a glowing matrix of Warmind neurotics effect, and the ship flew off, achieving supersonic speed near instantaneously now that there were no more people onboard. The Titan surveyed the area.
"We're clear."
"No, we're not. Picking up movement on your motion detector."
Kingpin turned, rifle drawn instinctively. However, no matter how hard he tried to see, there were not a single living creature in sight.
"Inside the building. There's a set of stairs we can take, right there." Anta marked a rooftop access door on his HUD.
Kingpin approached cautiously, and pushed the door open as quietly as he could. There was no one where the blips should be. "Below you, I guess?"
It took him about six floors of slow and methodical sweep before he heard someone shout. Something related to a cat? He stepped down another flight of stairs, and there they were... a young man and young woman who does, indeed, possesses cat features.
Gun still raised, Kingpin suddenly found himself in a troubling position. He was used to hot-breaching and blasting away everything that wasn't a human, Exo or Awoken (and the last one was still somewhat debatable) but now, confronted with two people who
looks
human and are of unknown allegiance... he just stood there, gun trained on both of them, but didn't move, and didn't talk, intent on learning their intentions first.
----------------------------------------------------
​
Alistia mentally groaned. She had just landed in this world and, due to basically napping in her own front yard just a few seconds before, had not bothered to put up a Protect spell. What was she going to need protection from? Flower petals? And now she had someone shoving a gun in her face and demanding she put down Thyrus. Part of her wanted to tell him to do certain bad things to himself since there would be no way in Hell that she'd put down a freaking holy weapon. Thankfully that was only a tiny part of her mind and easily outweighed by the other 90% of it. Calmly she put Thyrus down as she raised her hands up, showing she was unarmed, as her own mind tried to filter through what had happened.
The most obvious answer was that this was a teleportation spell or piece of technology. After all, though she had a minor aetherite crystal by her door it was impossible to warp between locations without actually touching, willing, and everything else with the crystal and even then it didn't play out anything like this. So teleportation seemed the most likely. However Eorzea simply didn't have any cities that looked like this one even in ruins. Even the Garleans cities had a distinct architecture that this city did not reflect. Hence the next most likely conclusion.
"If I had to guess, I would say we've been teleported into some other dimension." she said simply enough. It seemed like the most logical conclusion all things considered. "I've never seen one like this but I haven't seen that many at all either. Certainly none as big as a city. Though I know they exist. If it's because of magic or technology I haven't the foggiest. Now please, lower the gun. I'm a healer. I don't mean anyone any harm."
A technically true statement. Omitting the fact that she could easily change her class or, even without, probably slam the guy with a chunk of asphalt with ease. Even then she wouldn't MEAN to HARM him so much as protect herself... but that was all technicalities. Right now all she wanted was to not get shot.
"Please, may I pick up Thyrus again? It is a healing staff and very important. I don't feel safe without it." While she was in the White Mage class she mentally added... Not that he needed to know that either. Or that, without it, she was far less effective.
--------------------------------------
​
Sonic
What the? When exactly did he mention a challenge? Come to think of it, he was acting like one echidna friend of his. Was he tricked somehow? Well he really didn't have time for this. Post apocalyptic city n' all.
He looked unimpressed with a bit of "dude seriously? "in his expression the same he gave whenever Knucklehead accused him of something he didn't do. Yeah even in another timespace nothing changed
-Yeah right! How about you cool your head down a bit and tell me what happened here.
By his reaction he could tell that he wasn't the sharpest tool in the shed. But seeing his surprise, it seemed that he wasn't the only one that was carried here by the green light. But for what reasons was he transported here with this human? Were there other? All this thinking was giving him an headache. Darn where was Tails when he needed him. Probably helping with the Rebuilding of Moebius. And then there was a voice. Female it seemed. Well here was the answer to his question.
-Seems like we are not alone here by the way. I am Sonic, Sonic the Hedgehog.
-Ranma Saotome, sorry about this. What's the hell going on here?
He shrugged.
-Bite me! But if I had to make a guess, monsters and robots were at it here.
Another voice, male this time, mentionning a cat lady? Blaze! She was from another dimension! Maybe she was also transported here? Well having an ally in a post apocalyptic world would be a great asset.
Except that the human, Ranma, he corrected himself was litterally shaking and looking panicked. Well guess the apocalypse could shake someone who wasn't used to it.
-Alright Ranma you stay here where it's safe.
He was running towards the voice, not at full speed, the ground was littered by glasses, monitors and printers, making the blue hedgehog watch his step, but fast enough to lift all the sheet of papers on the floor and the desk.
He arrived in a room with a cat lady not Blaze in a hands up position, another boy with black sclerae training gun on the girl and a kind of robot training a gun on the two of them, well now the three of them. The girl seemed oblivious to the big baddy and his big riffle. But he didn't seem to fire any round. Somehow... waiting? Well moving the girl out of the boy range and then moving the boy outta the robot range could be delicate. Sonic did what he hated the most... he waited.
After her spiel about teleporting and dimension, the blue blur made himself known for those that couldn't see him.
-Guess we were all transported here, then! Name's Sonic, Sonic the Hedgehog.
With both hand extended to show he didn't have any intention of harming anyone, Sonic was walking toward the two human.
______
Ranma
Ranma was analyzing his foe, he was one blue creature with a big head. Legs and arms were ridiculously puny. If he could land him on his head, he wouldn't be able to get-up. Geeze, here he expected a bit of challenge. Yeah but Oni were known for their magic.
-Yeah right! How about you cool your head down a bit and tell me what happened here.
-What da ya mean what happened... NANNI!
The pigtailed martial artist caught a glimpse of the shattered window behind the blue hedgehog and what was behind. He walked toward it to see a disaster that even the Nerima wrecking crew couldn't replicate. No it would take litterally the whole Phenix tribe with their god, the Joketsuzoku and the Musk tribes and even then he wasn't sure they could do something similar. Toppled buildings, sunken parts of the city, dead monsters, robots! This was Nerima time 100!
A girl asking where she was cut him from his thoughts, Akane! Where were the others, if he was carried here, no doubt the other inhabitants of the tendou dojo were here. This was dangerous, and knowing the kawaikune, she would want to show that she was a martial artist too, putting herself in danger.
-Seems like we are not alone here by the way. I am Sonic, Sonic the Hedgehog.
-Ranma Saotome, sorry about this. What's the hell going on here?
Seems like this Sonic person was as lost as he was. At least he didn't seem to want and fight him. That was a good point in his book. Now just to make sure he didn't want to marry his girl side or sumthin'.
Then a male voice prononced the terrible word. No this demons were here! With their shiny eyes, glowing in the dark, their claws stripping your flesh apart and their terrible teeth! He had to know where they were hiding. Hiding and waiting before pouncing on him when he would be at his most vulnerable.
Not a purr or a meow. Well maybe he didn't hear correctly, yeah must have said rat lady! He had a hedgehog guy just in front of him. Who just departed after telling him to stay safe! He was a man dammit. Not a weak little girl hiding from danger!
-Damn it! Wait for me!
But the hedgehog was already gone paper falling like leaves where he was before. This guy was probably faster than Lime. Maybe he would have been a challenge after all.
With nothing else to do, he walked in his general direction finding some blue hair and the top of a head emerging for behind one of the desk. He sweatdropped. Here was someone as discreet as Sasuke the retainer of the Kuno household.
-You know I can see you right?
------

(These replies were made elsewhere and are being brought here to restart the Evrensel Conflict story. Previous chapters held here are no longer in canon.)​