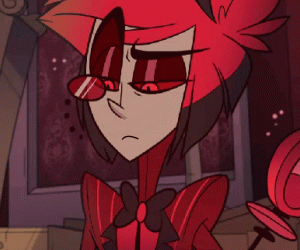 Anxious Tomato Will Bite You!
Original poster
MYTHICAL MEMBER
Posting Speed

1-3 posts per day
One post per day
1-3 posts per week
One post per week
Slow As Molasses
Online Availability

Afternoons, evenings and nights.
Writing Levels

Intermediate
Adept
Advanced
Adaptable
Preferred Character Gender

Male
Female
Genres

Historical, fantasy, magic, horror, supernatural, survival, vampires, demons, pirates, mutants, ghosts, romance (FxF, MxM, MxF) (Romance should be part of the plot and not the whole plot in itself), etc.
Hey I have been obsessed with the evil saga story for a while and want to do a roleplay about it :D

The evil saga is a story sung by vocaloids, and are a really touching story about Kagamine Rin and Len (they are twins) who get separated as children and when they meet eachother again then Rin is an evil princess and Len has found her to become her servant.

Even if you haven't heard the story you just need to listen to three songs to be able to do the roleplay.

This is how it's going to be done;
1. It will be a bit in chapter form, example; chapter 1. separation chapter 2; reuniting and so on :9
2. I will do a chapter list and a dot list to every chapter so we know what we must do in every chapter
3. We can make "special" or "extra" chapters that doesn't have anything to do with the series, for example, if we decides that Rin and Len shall travel somewhere and just have fun for a week then we do that xD As long as we can get back to the plot again then it's fine ;) (or if we want an extra chapter about the prince of blue and daughter of greens short time together or the daughter of greens and daughter of white short time together, then you need to listen to the other songs and be a bit more familiar with the evil saga)
4. Rin and Len are twins in this story and will only have a brother and sister relationship, it's almost like love but it doesn't go as far as incest.


If you want to know something then it's just to ask ^^

I will play Len in the story so I need someone to play his twin sister Rin, she must have somewhat the same personality as in the video but you can have a personilized touch on it ;)
When Len dies then I will play the daughter of white instead because it will end with Rin and her becoming friends.

Here's the story if you haven't heard it (You can listen to english dubbed versions on youtube if you rather want to hear them, there is some that are really good):




---
This ones isn't important to listen to, to do the rp but if you want to then you can listen to them ;)
prince of blue (Kaito)
daughter of vengeance (Meiko)
Daughter of green (Miku)
Re_birthday (len) (not important for the rp but maybe a bit easier to understand the ending of daughter of white)


I hope someone is interested :D
Don't forget if you have questions then it's just to write eighter in the forum thread or in a pm ;)