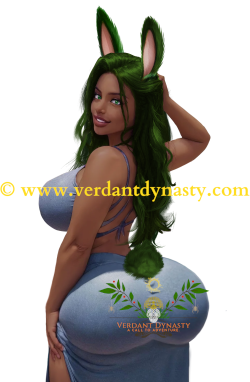 Sojourner of worlds.
Original poster
FOLKLORE MEMBER
Invitation Status

Look for groups
Looking for partners
Posting Speed

One post per day
1-3 posts per week
Preferred Character Gender

Female
Genres

Fantasy, High fantasy
Timeline 1, "The Eternal Voyager."​
A voyage eternal. The serendipity of the interminable sojourner. Valerna, a giant, condemned to meander across the world unendingly. Those auburn eyes have witnessed the travesties repetition—the hubris of kings, the inanity of fools. And though the stages might differ, along with the faces and the names. The narrative, nevertheless, always concludes the same. She spends her time as a mercenary, roaming from one battle to the next. Her head is unable to discover a nest as the cursed wayfarer bounds from limbo to limbo. Many a time, Valerna has endeavored to cultivate bonds. Yet, these immaterial shackles never subsist for long. Time and time again, she is compelled to abide by their graves and propelled to carry on as she has lived, alone. This is the fate of an unchanging existence. And the story we will forge is just another chapter that is the chronicles of her odyssey.
Timeline 2, "A season unending."​
Eventually, the giant mastered this hex. Piloting it to a single goal. Under her oversight, the Verdant Dynasty knows tranquility and prosperity. Yet, stalking just beyond perception prowls a ravenous horror. The Defiled, the progenitors of the end times, aspire to slip through the veil. And while most might persist oblivious of that imminent cataclysm. Valerna prepares the world to repulse extinction in the hopes of triturating that undying season of expiration. Our story is just another tale, another brick readying the world and its inhabitants as they inch close to that inescapable zenith and its precipice.
I kept these ideas open as I worked my plots around both OC's. But, the premise enough for my OC should hopefully be enough to whet your appetite.
I am seeking 18+ partners to start writing narratives to form lasting friendships IC or OOC. This is meant to be a long-term/slow burn string of stories and will not stomach ghosting. Real-life happens, but do try your best to keep up communication is all I ask. I can RP publicly here, over DM, Discord, or my setting.
Your "literacy" matters little to me. I see RP as a collaborative writing hobby, not a competition or matching contest. Nor am I terribly concerned about evaluating you over a shoal metric such as the total characters of your posts. One can say much with three paras and nothing within ten.
Notwithstanding this, I do have three quintessential requirements.
1) Read my posts and communicate if the need arises.
2) Have fun.
3) No Godmodding/Metagaming.
4) I only play with OC's, I am not interested in Fandoms.
Thank you for your time, and I can't wait to hear from you soon. Below is the link to my Character Sheet.
Valerna Jorgenskull Character Sheet/Profile
​