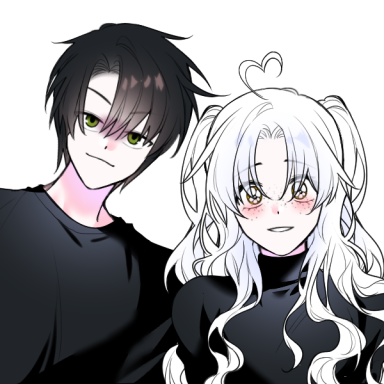 Edgenoble
Original poster
FOLKLORE MEMBER
Invitation Status

Looking for partners
Posting Speed

Multiple posts per day
1-3 posts per day
One post per day
1-3 posts per week
One post per week
Slow As Molasses
Online Availability

Whenever I feel like it
Writing Levels

Adept
Advanced
Adaptable
Preferred Character Gender

Male
Female
Nonbinary
Primarily Prefer Female
Primarily Nonbinary
Genres

Romance
Fantasy
Supernatural
Modern
Every day 150,000 people die; 56 million every year. The use of technology, developing medicine and education has gone far in lowering that number every decade, but what happens when the dead starts walking?
Six years ago American citizens heard of a few isolated incidents across Africa where a man would grow sick with a fever and die within a few days - fairly normal, why was this newsworthy? The part that makes it newsworthy and inspired countless teenage pranks, was that these men would get up after their death, exactly six days later. These incidents numbered in six, each exactly 13 months apart; little did we know how large of a problem it was going to become. In the last year every known government agency and military chain of command has gone down, with few operating as they were meant to. Billions of people have died and the walking dead continue to slaughter.
It's been less than a year since our group came together, bound by survival, and lacking many of the tools they will need to survive. Trouble is brewing and winter is approaching, as well the group is tired of running. They need a place to stay, but no where seems safe; will they find it?
Listed below is my list of personal rules I expect everyone to follow them without argument. If you believe something s unfair, then please PM me about it. If you cause a scene over it in OOC or IC then I will be forced to remove you from the group. If you fail to comply after repeated warnings, then I will, without hesitation, kill your character - all of them - in the most gruesome way possible.
1) Follow all Iwaku Rules and Regulations
2) There will be no metagaming. Period.
3) Be realistic; no auto-dodging, auto-hitting, or any of the like. Equipment and stashes should also be realistic.
4) Mature themes allowed, including gore, violence and swearing but not further than a little bit of touching during smut or you'll be attacked by a random horde of zombies.
5) I am, under all circumstances, the boss and everything must be brought to me first.
Anastasia Vivian LeBrouche
Soren Raye Parker
Sergei Mendelev
Maria Strokvna
Alphonse Wood
Vincent 'Sev' Alexandria
Adrienne Banks
Character Skeleton
Appearance - preferably a real life photo, but art s fine too
//Quote by or about them//
Name:
Should match their nationality
Age:
11-whatever. Let's face it, children wouldn't survive long on little food and water without their mothers and others to take care of them.
Sex:
Sexual orientation:
(Optional)
Allergies:
Scars/Tattoos:
Old Injuries:
The only really relevant things are the ones that still effect how they move and function now.
Skills:
Equipment:
Weapons, ammunition, food and clothing they have on them. Try not to go overboard; it's a year after the collapse, so unless they hit a bunch of massive stores, they won't have much in the way of guns.
Personality:
Biography:
Extras
---
Group transportation is something that concerns many players and their characters, and thus for our purposes, I have selected a few vehicles for them to be driving in their travels.
An older RV, owned by a man who is no longer among the living, but has been given Mercy. It has 3 available beds, storage space and is the groups primary transportation. When in need or repairs, they fix it instead of abandoning it.
A big black truck they picked up along the way. It can carry four passengers with the driver inside of the cab, and the bed is used mostly for transporting their gear.
Last edited by a moderator: