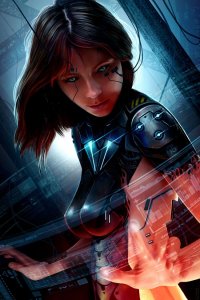 The Murrstress
Original poster
Roleplay Invitations

One on One Roleplays
Posting Speed

Several Posts a Day, A Few Posts A Day
Writing Levels

Adept, Advanced, Prestige, Douche, Adaptable
Genders You Prefer Playing

No Preferences
Playing Style- Passive or Aggressive

I'm fine with doing both, but it depends on the situation and how comfortable I am with the RP, plot, or subject matter of the RP.
Favorite Genres

Scifi, Fantasy, Modern, Magical, Horror, Noir, apocalyptic, Grimdark, yaoi, yuri, anything really.
Genre You DON'T Like

Uhhh..... That's hard.

As I sit here, RPing with Psy as Sephiroth (Shut up, he's my favorite egotistical villain) and as I get into character to RP this EGOTISTICAL, MANIACAL, ASMO-LIKE person, I'm finding that even while waiting for her to post in reply, I AM STILL SOMEWHAT IN CHARACTER. Even now.

I feel smug, and self-righteous. Don't get me wrong, this isn't a case of personality issues, merely an inquisition of whether or not others get into this situation of when they get into character for an RP, does it affect them in RL for a small amount of time?

Untill this wears off, call me Sephi-K....