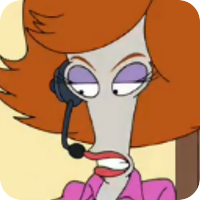 Can I transfer you to my manager?
Invitation Status

,
Writing Levels

Intermediate, Adept, Advanced
Preferred Character Gender

Male, Female
Genres

Adventure stories! They can be fantasy, modern, sci-fi, all kinds! Give me some good world travel stories and I'm all over it! I also enjoy romance stories and even though I tend to play females I love playing gay men.
Re: Castle Iwaku - CHAPTER 8
The marshmallow was one thing but when Inari transformed them into cuffs it had turned into something entirely different. They truly were their prisoners. Zypher walked along the front of the group, turning corners and winding deeper into the caverns as Inari dictated, the sounds of the crashing waves slowly fading in the distance.

As they walked it gave him time to think about the events surrounding the circumstances that Iwaku was in upon his arrival. It's just been one disaster after another! I get here and my space-pod is broken, I meet someone that wants me to go with him to meet this Rory person but instead I get stuck with Faramond who is totally incompetent and then we meet Aki and Aya, who seem to be good enough people but they're in a refugee camp and then we go into the ruined city, get attacked, get attacked AGAIN, GET ATTACKED AGAIN, and now we're prisoners, well this is a big happy pile of crap! Zypher sighed, Well look at the bright side, you've met some interesting people and you're not just wandering through the forest anymore.



"Oh by the way Inari, you think I can at least get my gun back into my holster? Without it I feel kind of naked."

Zypher asked, looking over at Inari, who had his gun. He noticed the woman that hadn't really said anything take off her hood. Well that's interesting... He was about to open his mouth when they came to a chasm, the center of which had a bridge spanning to the other side. Without much thought Zypher began to edge his way out onto the ledge, looking off to the sides to see how deep it was.



"So about that king of yours, why isn't he defending his castle? If I were king I'd be fighting up there to the last breath, especially if he's as powerful as you say he is."

Zypher sighed, looking to Inari as well as his companions.