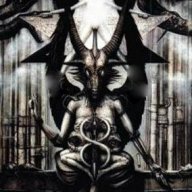 Certified Subdomain
LURKER MEMBER
MYTHICAL MEMBER
Posting Speed

Speed of Light
Writing Levels

Douche
Preferred Character Gender

No Preferences
Re: The Train to ShapeShifter's - CHAPTER 1
MORNING, ONE DAY AFTER THE DESTRUCTION OF SHIFTER TOWN...

While the rain had ceased over Anirune Forest, it was still tumultuous on the outlying plains, ice water poisoned by the nuclear fallout from FireBase Sparta. Joined with the smoke from Shifter Town, the rainclouds made the morning seem as black as night. Or perhaps the weather had nothing to do with it. Perhaps it was just a reflection of one creature's soul.




He had salvaged things from the train-tracks - railings, lengths of wood, even the odd sword that had survived the nuclear strike - anything he could bind together into crude cross shapes. And each effigy he drove into the ground, parallel to the tracks, near where they terminated at the edge of the blast-zone.

Coffee, Palonis, Torsty, Psychosis, Tyler, Woodrat, Paorou, Chopsticks, Bowie, Reikei, Fel, Grumpy, Lycan, Zeon, Ozgood, Razilin, Chaos, Kimmy, Shadowform, Nic, BloodDancer, Reiz, Gabriel... a holocaust of the soul, his history a deluge of blood and horror...

As he drove the next cross into the ground, he could not tell the rain from the tears. Asmodeus sagged on his knees, his wings and hair soaking, shuddering for a moment before he tipped his head back.

He could still hear the gears of the Cycle, the sound that had gathered as he departed the dream-realm.



"WHAT DO YOU WANT FROM ME?!!"



Thunder broke the sky, a flash of lightning turning all to violent white before darkness returned.



"I GAVE YOU EVERYTHING! TOWERS AND TEMPLES, THE EMERALD DREAM! EVERYTHING!!"



His hands came up, catching the acid rain.

"WHAT ELSE? IF NOT DEATH THEN WHAT? TELL ME!! WHAT THE FUCK DO YOU WANT?!!"



He collapsed on his side, the exhaustion of the last fight coming all at once upon him. To the south the Noob Army was moving, a great cloud of dust and sound kicked up in their wake as they manouvered east. And to the north more smoke hung over Iwaku City. The forest was behind him in the west, granting fleeting shelter to the ones he had abandoned.

There was only one way left to go.

Gripping the cross dedicated to Coffee, Asmodeus pulled himself to his feet, another peel of thunder splitting the skies as he spread his wings.