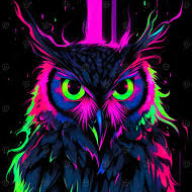 Divine Space Witch Ò◇Ó
Original poster
ADMINISTRATOR
So, I am a movie/show collector. >:/ Over the past 15+ years I have collected at leeeeaaast a thousand DVDs. (I stopped mass buying them a few years ago cause SPACE THOUGH. c__c)
Anyways space saving vs pretty collection is my current dilemma that I come back to every cleaning season. O___O I LIKE being able to see my full collection up on the shelves and get to browse the box art and stuff like that. People also regularly borrow my DVDs.
But space wise I am officially OUT. I have two big shelves and no more space. D: Not just for the dvds but other stuff like Gibs games, the few music CDs I actually have, WEAPONS LYING AROUND, owls, etc. And I can't build my floor to ceiling wall-to-wall shelves anytime soon cause fershluggingbills.
Not to mention the cleaning and dusting. @____@ SO I almost want to just get really pretty dvd storage folders and get rid of all these bulky cases. But then... my pretty cases. ;___;
HOW DO YOU STORE YOUR COLLECTION? ARE YOU IN FAVOR OF TINY STORAGE OR FULL COLLECTION ON DISPLAY?
I will then proceed to waffle back and forth and then inevitably choose to do absolutely nothing one way or the other. 8D