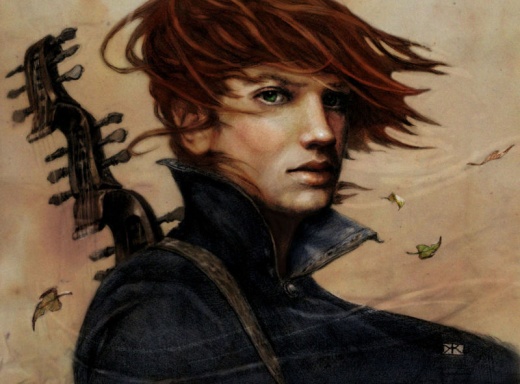 A Warrior in a Garden
Original poster
The Diner
interest thread
​
Knight resplendent in battle- hardened armor.
Construction worker, lunchbox in hand and covered in dust and sweat.
Scholar bent and twisted from ages confined to a parchment-covered desk almost as old as he.
Space hitchhiker, jacket pock-marked from near misses of laser blasts and meteors.
Ancient god.
Insignificant mouse.
All need a rest. All may find one at the Diner. Cares are left at the door; the Owner, "Ma'am" to her patrons, gives comfort and relaxation. Here, you might meet strangers unimagined. Here, you might speak of and listen to deeds heroic or villainous. Here, you might pour out your heart. Here, you are welcome and safe.
Da good sheet:
-Name
-Age
-Sex
-Description; written and visual is preferable, but only one is required. No anime.
-Personality (include 3 strengths and weaknesses of character [not skills])
-Biography (3 paragraphs)
-Notable skills
-Brief description of your character's setting (anything relevant to your character)
-Writing sample (the most favorite!); write 5 paragraphs about the most significant event your character has experienced in their life, no matter how minor or major.
Da bad sheet:
-posts are expected once every 1-2 weeks (life always takes priority, and if you have to step away for a time or simply need to not post, don't ghost me. I can't work with what I don't know).
-at least 2 paragraphs per post; please don't toss out a few sentences.
-please have a working knowledge of the English language, and please proofread before posting. Spelling errors and typos happen, but we don't need to struggle through reading a post.
-follow Iwaku general rules.
-don't puppet someone else's character without directly expressed permission.
-you is kind; you is smart; you is important. treat others the same way.
-keep OOC polite and courteous; it won't be good if I have to get involved.
-it would be, like, super weird if it happened, but if things somehow get steamy between characters, take it to a blackout. there will be no warning for this violation.
And that's the skeleton of the thing! We'll start the story with everyone's entry into the Diner for their first time. First post will be- uh, we'll say 11/21. Once I drop an acceptance post on 11/20, I'll get up a discord link, as I enjoy the OOC goofiness that happens there. I'm not going to give a blanket acceptance, but will instead be looking for considered characters.
Thanks, and Godspeed!
@Zarko Straadi
@Ur Degaton
@Chess Von Checkers
@Necropolis
@commanderapathy
@Nemopedia
@Kuno
Last edited: