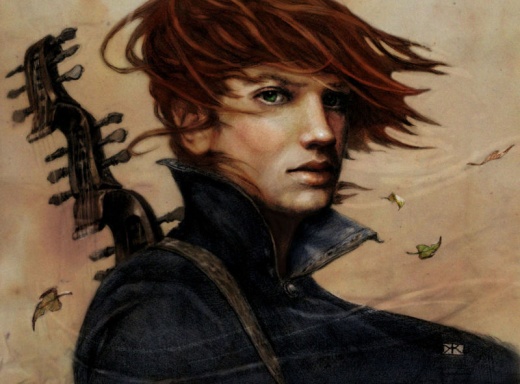 A Warrior in a Garden
Original poster
The Diner: an interest check​
You always heard about it, growing up. It was a rumor, an urban legend. A myth, told by the old, by the mentally addled, and by parents to their children. These stories would invariably concern some third party, a friend of a friend of a friend who had gone. But never the storyteller.
It was always the same, they said. After a long day, frustrating or difficult or agonizing or sorrowful, you'd walk through a door and find yourself exactly where you needed to be to- just relax. To gather yourself. To take a deep breath before plunging into your world once more.
For yes: these stories are not confined to one world, to one time. Across as many kingdoms and planets and realities as can be imagined, so too did the stories follow. Not that everyone was welcome; as widespread as the rumors were, no one knew anyone who had been. But to those that did- well. Who's to say whether the accounts of strange beings and odd accents and mythical adventures were true?
But at the end of one day, a particularly difficult day full of stress or terror or frustration or loneliness or- one day, you walk through a familiar door, one you've traveled through a hundred times before, and suddenly, you're there.
"Welcome," says an older woman, auburn hair flecked with gray and face warm with greeting, "to the Diner."
•••​
This is a concept that struck me a week or two back that I think could be fun. The idea is that you create your own setting, your own world, your own character, and your own story. Everything, and I mean
everything
, concerning your character is up to you. Go crazy. Is your character some spaceship captain, under attack by superior forces? Or are they from some high fantasy setting, where their village is besieged by dragons or an army of trolls? Or maybe they're just a normal, boring human, with nothing more exciting to happen to them than being given a traffic ticket. The point is that your character is having a rough day, and somehow they find themselves in the Diner, a place to relax and unwind. To get to know one another. To hear tales of other places and times. To learn wisdom from the struggles of another. To share your hurts, so that others might be spared the same. For, despite the infinitely varied details in our lives, don't we all deal with the same pride? The same anger? The same despair?
Maybe, by learning from each other, we can share the same hope, too.
This is for now simply an interest check. Let me know what y'all think; if I get enough expressed interest, I'll seriously consider getting this off the ground. Feel free to bombard me with questions! I've intentionally not been overly creative yet, though I do have an idea of what it'll look like in my head.
Thanks! And God bless.