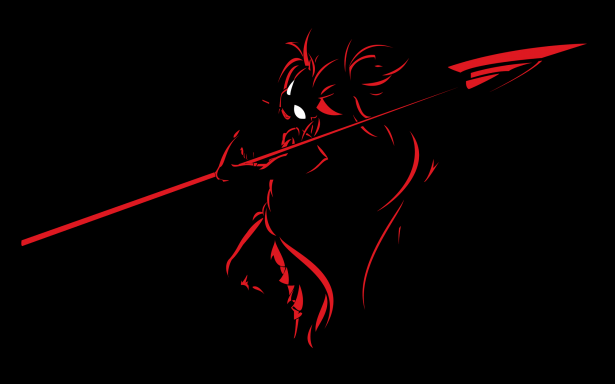 Leader of The Devil's Triad
Original poster
Hello, this is the Devil speaking. I offer your kind a deal. You beings are the very things born at the inception of God. As the world needed a creator to bring life to this world, you existed to assure that life would find its rest eventually. There was a balance created between the two and it assured that change would consistently come to this world. Though, divisions have always plagued your kind and at your weakest. You all spread throughout the world to claim your own areas of domain.
All of you cannot sustain this. As time has continued, our demons have conflicted with your reapers for numerous millennia. There are few Reapers that exist within the heavens and your purpose has always been to bring the end to whatever the Creator brings life too. They have now belittled your role and have even taken control of it. Offering their worshipers eternal life in exchange for their undying loyalty. That army will continue to grow and while you Reapers control the idea of Death. You are not immune to such effects like we are.
So I ask you, my friends, if I can offer you an alliance. A cease to our fighting and a goal to rebel against the supposed paradise they are proclaiming. You have to make a choice and one soon as if this continues, we shall never be able to topple the Maker. Though, while you may believe that I am making this out of weakness or desperation. Let me remind you, I am the leaders of the ones that defied him. I am still alive and I still exist. Your purpose is to end him. That is clear. I don't expect this to last forever but you can take my words seriously that I will ally with each of you to bring this to its intended realization. Though, in the end, I shall give it my best to try and survive but do you believe that eliminating me, would make it easier for you to eradicate God?
Will you make the deal?
=No God Modding. I mean, technically there will be Gods but even they won't be perfect. There will be numerous explanations for what is happening but your beings can be immensely powerful but keep flaws and problems within them
=Things such as Alcohol, Drugs, Sexual Orientations, Violence, Dark Themes will likely be involved in this game. If it is something uncomfortable I would not recommend this. Though, I am willing to discuss with everyone what they would want from this role play. As for romance fading to black will be preferred unless we come to an overwhelming consensus to a red star role play.
=This role play will be an ever-changing and expanding one. I will generally wish for people to stay together but the stories and conflicts can erupt of your will! And the gods will definitely respond to such actions as well! But let us keep together!
=Everyone will be important and I will make sure it can continue and be alive. Though, this role play will continue to advance and will have strict schedule if someone does not reply it will unfortunately continue but you can always come back and return. Reapers also have jobs besides killing angels or potentially demons here.
=Please be literate and post a few paragraphs at least. I am a grammar soviet so must be for the role play community! >:U Jokes aside, I simply want characters to develop and detail to make them grow.
=Do not physically maim another character without that person's permission but do not worry! Reapers may benefit from such actions and I will definitely reward those that go that far.
=No Mary Sues or Gary Stus.
=Be original!
=You can have as many characters as you wish though I would prefer love interests be other people but if you must I can understand the reasoning.
=Have Fun!
=Eat fruit is is healthy for you.
Izanami No Mikoto, Matron of the Dead
​
"Welcome, sentient soul, my name is Izanami. I am the Matron of the dead. One of many Gods dedicated to the idea that you beings call death. There are quite many of us and our goal has always been to create balance within our world. You have likely heard of the many beings your kind tend to worship. Whether it is many or even if it is none at all, you have likely been affected by these ideas. Those creations have a purpose, like mine, and must tend to the world and it's inhabitants. As time continues, we must assure that things never stop changing and it is at this point we must rebel against some powerful entities to bring them too heel."
And end it shall, one of the leading reapers within the coalition. She also controls the main army of the dead known as the Shinigami. Despite being the one with the most reach, she is also known for being the most precise with her actions. She believes that there must be balance and that justice will eventually come to those that deserve it. An angry and jealous being, she was betrayed by the person she loved and adored. One of the first beings to ever die, she was sent to the underworld where she slowly starved in a large empty void known as the Underworld. She could no longer live like she had before and as time went on, she eventually found a single tree that bore some fruit. Giving in to her starvation, she devoured the fruit and slowly started to become an embodiment of death herself. Rotting and falling apart, she would eventually become bone. Though, she did not die and instead she slowly began to regain her flesh as her body began to reappear on the emptiness of her bones.
She would be reborn as an entity of death. She would begin to expand what we know of the underworld and breathe life in this empty place.
For those that wish to follow under Izanami she is dedicated to the Pact of Flesh. The ability to regenerate limbs, eyes, brains or a heart. Can be done if you devote yourself to her but fear not, if you can one day overcome this deity, you may be able to control things as she does. The involvement of flesh, can also include manipulating your skin to be tough, or rigid enough to withstand cuts from blades as well as bringing things to life from your body like rats, insects, ravens, et cetera to aid you. The altering of the body can have numerous affects and if you wish to do so, choose this god to be your guide.
Azrael, The Angel of Death
​
"Before you even exist, your name is written within the confines of my book. It is a name that I will come to know and a name that could change the world or offer at least a few moments before disappearing for eternity. I am a rarity and one of the few Reapers known to be an Angel. Such designation proclaims importance and my worth in this war is to commit to my purpose. God was born as king of the Angels though I suffer with the idea of any king. Balance has always been the purpose of my kind and bringing that to its end is what we must focus on as our promise to this world. I am not kind to demons and they have suffered my wrath consistently but this is a time to unite as I believe something more evil is happening within the heavens and it is our goal to bring things to balance."
Balance is what this world requires. It is something that needs to be done to fulfill the Reapers purpose. Azrael is one of the few who can bring Reaper's into this world and not only that but being an angel helps him defy death. If a Reaper of his dies he can use his angelic magic to bring life back within them. Though, this is something dangerous as it requires sacrifices in turn. The more valuable someone is, the more things that must be taken to bring them back into this world. There is a problem though, as Reaper and Angel magic does not often work with one another. It could cause the angel to be corrupted or infested with Demons. While the Devil may be an ally at this time does not mean he won't take more Reaper's to his side. His Reapers often travel in pairs if case such infestations happen and the Reaper must end the life of the other to make sure they don't fall to the Devil.
Azrael is an Angel with the powers of the Reaper. This makes him very different than other angels. While those Angels will often follow the will of God. Azrael is more similar to Demons in the sense that he can defy God and do as he pleases. Though God has used Azrael as a messenger and as his personal Reaper but things are changing and this Angel is beginning to believe it should be an end to the Creator. He is beginning to sound himself more like a demon.
For those that are wishing to follow under Azrael. He is currently defined as the pact of Blood. Such things allow for blood magic as well as the creation of weapons through blood. While these Reapers can heal similarly too Izanami they have the requirement of drinking blood too allow that too happen. Blood is a weakness though as they need to be careful to keep their blood levels stable. They can also make small cuts and slashes into something extremely damaging as they also have the ability to make blood unable to clot. Which can be troublesome for opponents. They can also absorb powers temporarily from other reapers through the drinking of blood. They are the most adaptable but also among the most vulnerable as a lack of blood can mean collapse, blindness and even death for these Reapers.
Mictlāntēcutli,

L

ord of Miklan
​
"I am one of the forgotten and unknown that still exists with this land. I have also been one of the few that has belonged to the Pact of Flesh, Bone and Blood at one point. This awful system of power is how we death God's create a hierarchical power within these lands. Only one can have any designated title at any given time and the one I have attained at this point is the one of Blood. Reapers have control of each of these to a certain extent but focus on one will leave you weak within the others. They all have their purposes and advantages to the beings that control them and you could if you really wanted become well at all three. Though a fourth does exist and that is death magic which we have all obtained throughout the years. None can certainly claim all of death and there is no Reaper blind enough to commit to such actions. We simply need three if any votes come and any decisions need to be made. I am the only one whom decided against the vote to join the Demon King called the Devil. Though, while our process is decided. If this fails, I will remain at this position and the other two will fall. Success in Death is decided by the Reapers and we have many under us we need to cater too and control. We can be replaced within a moment if we are not careful and it is essentially through gambles that we can ascertain our control. I don't particularly like the other God's of Death but if need be, I will accomplish my job in leading a war against God. Overall, it is the decision of the council."
The one that cares least for the efforts of the other Reaper's has decided to give what he can to their efforts. Being a part of the council you are among the most important decision makers for the God's of the dead. Chosen through a gambling process, the God's of Death may be replaced and changed as needed if problems arise. The process includes a battle between Gods in a sacred arena that is believed to be where the world erupted from and the last place to be, before the world ceases to exist. The place is only an area that a Reaper can access and it tremendously increases the power of those within it. While, the gambling process come from how the void sees you. If Death for whatever reason finds you unworthy it will act against you during this fight. If it finds neither worry, it will threaten to kill them both. It ends before anyone ceases to exist and there hasn't been many God's who have died within the area. The God's of Death are uncertain of how it necessarily works either. Though it will remove the pact from one Reaper and pass it to the other. These pacts are insignia's found within their body. While the God's of Death don't deal much with politics this is the only thing they do subscribe too and will listen of as demands from the three are incredibly important and if you wish to challenge them. You must bring them to the pit and a challenge cannot be refused. Though, the area only seems to react if it itself decides intervention must be taken.
While being important to the Reaper's the largest reason to become the leader of a pact is to offer more control over a certain section of life. Though, being a target isn't necessarily well but there usually isn't too many rumblings within the underworld at the decisions the three usually makes but this is among the first that can change that.
Mictlāntēcutli
is among Gods who doesn't necessarily seem to focused on the aspect of death but those whom are dying. Known for keeping people locked within bone cages they are obsessed with the idea of how things die. It has always been their focused and while they have been interested in blood and flesh sacrifices they have preferred dealing with bones themselves.
The Pact of Bone is interesting as it can allow for numerous implementations. From spreading bone shards across the ground to allow it to grow into skeletal limbs which can help secure of bring creatures down. Towards making your own bones erupt from your body to create blades or blunt weapons. Sharp teeth are known as well as the use of skeletons to fight for you. While the pact of bone doesn't necessarily have an army the sheer amount of skeletons a Reaper can summon is incredibly overwhelming and the amount you can use to hoard someone is relentless. Problems can arise with making weapons that rip from your body though as this obviously will damage your body. Being able to allow for flesh and blood and mix with other pacts can help as well but you will not be as good as those that proclaim themselves to that pact. Though, pacts can change though you must remove the previous pact from yourself and this will leave you remarkably weak. So keep in mind whom you choose.
So, my plans for this role play is that you are summoned to be a Reaper during a trying period within these creatures. You can join any of these numerous pacts that these God's currently lead. You can even choose to be a part of none of them if you truly like. This will take place on Earth as you will be chosen to be a part of this game. Unfortunately as things are going the world is actually being reset as we speak. Like previously, God will bring a reset upon the planet and this time they shall do it with immense fire. It takes place in modern day and you could be anything from an ancient vampire towards a cannibal if you really wish but even humans may become reapers as well. You may even be born as a Reaper in this scenario. It will be taken place within the city of Tokyo, Japan. Particularly with the protection of Izanami as she believes the largest city in the world of humans can provide the most for them in the idea of humans that they can use for their war. As this apocalypse begins, the world within the city will be stark white, with the sun being white for the days and turning to emptiness at night. Fires can be seen at the outskirts of the city as the world outside of this city is burning immensely. Though the city itself will seemingly be frozen in time. The Reaper's are planning to use this time to create more reapers and their hope is to make ones that are powerful enough to defeat God. They are stalling the annihilation of the world to bring a final end to if. Luckily the Devil has helped them as well with this and God, seeing this intervention. Decides to allow for it to happen as they believe they can use their angels and persuade any Reapers to join their side. This city is frozen and seems incredibly lonely as only the ones designed as Reapers, Angels or Demons can move freely about. The world will be reset after this period if it is allowed too, and is it truly fair for humans to start over once again after failing to meet God's expectations?
I hope this is interesting and want to see what people think of such ideas. I know there are lots to read but hopefully its interesting and sorry was trying to use tabs but never seemed to work so wall of text it is! I will also give more details and ideas but believe it is able to be posted for now before I make this wall bigger and scare people away! DX Let me know what you think!
I'll edit and change things to shorten it.
Last edited: