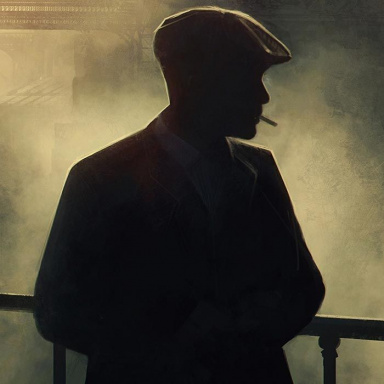 The king is dead, long live the king
"Let her up, I said let her up"
Gin repeating it with a stern tone when
the bartender gave him a confused look. Picking up Zullie's gun and unloading the rounds onto the floor before re-holstering her pistol into her belt just as the bartender let her go. Gin pushes her shoulder back and slaps her before lifting her in the air and pinning her to a near by wall with his wrist up to her throte
"You don't know shit!"
Gin snaps swiftly gut punching and moving to the side to let her drop onto the floor
"feel that, when was the last time you ate a decent meal?"
He says looking down at her with disgust
"hurts doesn't it, thats your body wanting to throw up something that isn't there"
Gin lectures Zullie as he crouched down next to her so only she could here him
"you really expect me to trust you when your all ready halfway in the grave?"
Pulling out a horse syringe and jabbing her in the thigh to knock her out before standing back up and shaking his head. "Should I take her to the sheriff's office?, I herd she attacked him earlier" Gin remains quiet still looking at Zullie, examining the large scar across her face
"no, but ill take the two rooms you have up stairs"
Gin finally said while he picks her up
"you guys have a bath here right?"
.
A few hours later in Zullie's room, Gin had managed to have a bath brought to her room and cut zullies cloths off down to her under garmets cutting off there sleeves before placing her into the warm bath tub. He cleans the scrapes and cuts on her legs and arms with a warm cloth before moving up to her face wiping the built up of dirt and makeup. A woman that was in the bar earlier enters the room and places a tray of food and some new cloths on to the bed.
"I managed to get what I could do you need me to do.... never mind, ill leave you to it "
the woman says admiring how gentle Gin was with Zullie before she took her leave. Feeling slight movements from Zullie, Gin leans back and waits until she had woke up
"your going to have to finish the rest your self, you'll get your things back after you've finished your bath and the food right there"
Standing back up and picking up his coat from the chair he sat on.
"If the cloths aren't to your liking, then we'll figure it out tomorrow, see you in the morning, you can call me Gin, and unless you stole that hand bag I take it your Zullie"
stopping at the door while he looked back
"...just try to get some sleep"
closing the door and returning to his room.