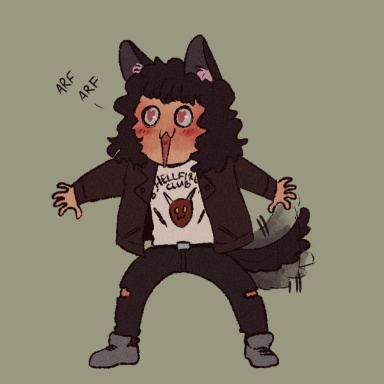 My sun sets to rise again.
Original poster
ADMINISTRATOR
Roleplay Invitations

Group Roleplays, One on One Roleplays, Chat Roleplays
Posting Speed

Speed of Light, Slow As Molasses
My Usual Online Time

It varies a lot depending on my schedule, unfortunately.
Writing Levels

Adaptable
Genders You Prefer Playing

Primarily Prefer Male
Playing Style- Passive or Aggressive

I play what's needed, but I do like to take the lead. In my one-on-ones, I often like being the "Game Master" in the sense of creating the setting, controlling NPCs, and steering the plot. But I still like input and collaboration from my partners. In group games, I prefer to be the GM or to play a leading or mentor role.
Favorite Genres

I love a little bit of everything. My top choices would be Horror, Modern Fantasy, Urban Fantasy, Magical Realism, Noir, Steampunk, Cyberpunk, Splatterpunk, Post-Apocalyptic, Historical, Mystery, old-school High Fantasy, and Sci-Fi (especially Spacesagas). I'd love to do some occasional Clockpunk or Weird West or Wuxia or Dieselpunk, too.
Genre You DON'T Like

I guess the only thing I don't particularly care for is high school drama, and even that can be fun with a good hook.
Dirt Creek is a quaint little campground at the base of the Smoky Mountains in Tennessee. It is a popular spot for camping, hiking, and fly fishing... or was, until the past five years.
Until sightings of the
Devil
began.
Children playing in the creek saw it first. It came at them, ferocious, waddling on its ungainly feet and snapping its serrated beak and crying its terrible cry. The children fled screaming from its hunger, but one little boy tripped and fell. The beast caught him as he lay prone and forgotten.
All they ever found of the boy was the blood.
Soon picnickers began to disappear, one by one. Couples in their tents began to see huge, awful shadows moving outside, reported hearing the terrible calling of the monster far off in the woods. Saw its red eyes gleaming like bloody gems in the dark, the beat of its wings echoing all around them. Business for the campground began to decline as the rumors spread...
Many, however, do not believe in the legends of Dirt Creek's Devil. Many still venture out to the campground to this day.
And it is camping season again.
Can you hear the Devil's cry?
HONK.
HONK.
HONK.
---
You are a visitor to Dirt Creek Campground. You have only the supplies you bring with you.
Your mission is to survive the Devil and escape the campground.
Beware the Devil of Dirt Creek.​

​
Last edited: