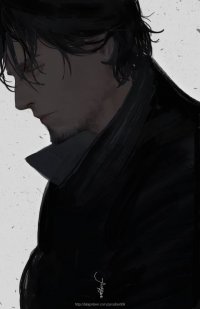 Previously Kross
Original poster
Invitation Status
Posting Speed

Multiple posts per day
1-3 posts per day
One post per day
1-3 posts per week
Online Availability

9 A.M to 12 P.M - 6 P.M to 1 A.M
Writing Levels

Intermediate
Adept
Advanced
Prestige
Adaptable
Preferred Character Gender

Male
Primarily Prefer Male
Genres

Fantasy, Scifi, Modern, Magical, Horror, Romance,
"The Dark Zone"
[glow=Yellow]
On December 31st, 2016 at exactly 11.59 P.M, the history of this country changed forever. While many watched with bated breath, cram packed into Times Square, as a lit sphere dropped counting down the seconds to a new year--a new beginning--several improvised explosive devices were set to go off one after another at 12:00 A.M January 1st, 2017. When they exploded, they jettisoned bits of steel flying every direction; some were lucky and only caught minor fragments, others weren't. Either too close to one of the explosions and losing entire limbs, while others were simply blown apart.

Chaos immediately erupted as widespread panic engulfed the swarming crowd like a net tightening around an entire school of fish, an ominous light suffused the area, blinding and paralyzing the masses in their tracks. What they assumed to be yet another bomb was something much, much worse. The presumed IED was, in actuality part of an aircraft that had broken up in the atmosphere, releasing a dazzling neon flash. Its contents sprawled out like a thick haze; It contaminated everything; people, animals, plants, even the water running beneath the city streets. In a matter of minutes, it covered the entirety of Times Square in Manhattan. Within the same time frame, police had set up checkpoints and those who were seemingly sick with some unknown illness that was making the patients delirious and even violent were passed off to hazmat teams.

In hours it had spread to the rest of Manhattan. Survivors of the attack were horrified and were too afraid to go outside or drive their cars. However, looters became more and prevalent, taking situational advantage In a state of emergency, martial law was soon declared. The National Guard and police formed battle groups to stop looters, but it was a futile effort. There were too many stores and not enough eyes to watch them, not enough men to spread out without the danger of being presented with rioters who wanted off 'The Island' as they referred to it, and many took up arms against the Joint Task Force of the police and National Guard. Soon, they were outnumbered by the sheer number of infected, and with no vaccination, no cure; chaos ensued.

Scientists and doctors alike uncovered disturbing truths about the infection and how it came to be. An unstable, weaponized strain of a pathogen similar to the Influenza of 1918 which had killed a recorded 20 to 50 million people over its existence. The aircraft had broken up in high altitude but it wasn't until it crashed into the heart of Manhattan did the super virus bare its fangs. The collateral damage was immense; build raged with flames and oil while smoke billowed into the skies in plumes of thick, black smoke that towered over the skyline. The Virus spread out with the massive dust cloud that seemed to blot out the sun and for several days afterward, it was eerily similar to a nuclear winter. Like a bomb had actually gone off.

Buildings were scorched and left to crumble, pandamonium ran as rampant as the disease itself was when Manhattan was officially put under lockdown by the governor of the state of New York. Anyone crossing a checkpoint that wasn't allowed was either detained or, in increasingly prevalent cases, shot and killed. People feared the repercussions of spilling citizenry's blood, but they feared what they did not yet understand, even more. It kept the masses from doing anything crazy--at first. But the disease was like a fire burning oil on a watery surface. There was just no putting it out, it now had to run its course.

Though, that course would prove to be fatal for those trapped in New York City. Within the first 25 weeks of the outbreak,1,707,600 people of the 8.5 million people living in New York City, became the first casualties of a catastrophic epidemic that gripped the city in its chokehold. What started in Manhattan spilled over into the Bronx, Queens, and Brooklyn. With the virus set to thrash the city further, the government stepped in and quarantined the entirety of New York City. New York was heavily divided up into smaller, more manageable sectors or "Zones". Airlifted concrete walls 20-feet high dotted the cityscape, with sniper towers built into them. Other zones, further in, used chain-linked fences to keep the infected further inside. The city had become reminiscent of a ghetto the Jews suffered through during the 1930's and 40's.

Zone-08 was at the heart of it all; the island of Manhattan or simply put 'The Island' saw the worst of everything. Looting, rioting, rampant shooting sprees and disease abound. It was considered the No Man's Land of the epidemic before all sight or sound of the JTF in the sector was lost and presumed dead, it was then dubbed the Dark Zone because there was no JTF activity in the area and deemed highly dangerous for agents in the field.

Operatives of 'The Division' are hand-picked from various aspects of society. Commonly they have a background in military, law enforcement, intelligence community, rescue services or engineering. They are approached and recruited based on a set of criteria. Such recruitment can take a long time to make sure the candidate fits the profile and is suited for this type of job, and often, candidates are recommended by word of mouth from existing members. Once the Strategic Homeland Division has determined a candidate has adequately fulfilled requirements, candidates are offered to join.

After joining, members are trained by other top tier operatives. When candidates successfully complete their training, they return to their daily lives. A key component of the Division is that members exist in the "shadows" and function like a normal member of society. Their own families don't even know about their appointment to the agency.

The main objective of The Division is to ensure the continuity of government in the case of a catastrophic emergency. There is a possibility their jurisdiction is worldwide as they are brought in when society falls. Released in waves, Division agents are activated when all other forms of public protection have failed and the President signs Directive 51 in order to activate the Division.

Aaron Rhys, you and your battle group of fellow Division members are to step into the Dark Zone and into hostile territory to recover anyone not yet afflicted and bring them to a safe zone. We will give you the means of carrying out this highly dangerous task. You will wear a specialized contact lense that will monitor information for you and act as a headsup display. It will be constantly updating as you explore New York, especially Manhattan. A smartwatch which will act as your only means of communicating with other agents in the field and with the forward safe houses. The Go-Bag contains supplies to keep agents alive for at least 72 hours - supplies include food, water, ammunition, a rebreather mask which you will need to use as often as possible out there as we don't yet know how contagious this virus is.

Good luck Agent Rhys, Godspeed.



[/glow]​