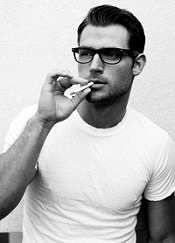 Nomadic
Original poster
LURKER MEMBER
FOLKLORE MEMBER
Invitation Status

Looking for partners
Posting Speed

One post per day
1-3 posts per week
One post per week
Slow As Molasses
Writing Levels

Advanced
Prestige
Adaptable
Preferred Character Gender

Male
Female
Genres

Sci-Fi, Romance, Modern -- I'm more interested in a gripping, detailed story than adhering to conventions.
THE CLIFFS OF RÜGEN
View attachment 87857
Kreidefelsen auf Rügen (Chalk Cliffs on Rügen), by Caspar David Friedrich
__________________________________
​
Thomas De Witt is a complicated facade of a man, having searched for meaning in a superficial world. Now, at the end of his patience, Thomas has made a fateful decision to return to the one place that brought him happiness---the chalk cliffs on the German isle of Rügen. The people were friendly, and the landscape beautiful; these will be the last impression upon his soul before he casts himself from the high cliffs to end his life. He's tried, so very hard for so long, to find a reason to live and realizes he will always bear the hollowness that eats at him every day. Thomas does not expect to meet anyone of interest on the flight to his impending suicide. Until, a mysteriously attractive woman with breath-taking eyes takes the window seat. Will she be able to decipher his obscured agony before the end?
​
Thomas De Witt

Catherine Nadia Blake

​
A well-dressed man stood alone in the middle of the terminal junction hallway. Airports were less places than conduits, and the streaming hordes of busy travelers broke about him, but he ignored them and gazed upward with a faint smile. The intricate pattern of the structural trusses caught his attention, and he thought them exquisite. The man had never seen anything like them before; in fact, this was only the second time he'd ever been in an airport. The first time was when he was a boy. He didn't remember much of that trip, only that it had made him happy. It was ironic that in the decades between that trip and this one, Thomas found himself flying to the same destination: the German Isle of Rügen.
Rügen
. The power of its recollection devastated the brief happiness Thomas had gleaned while observing the architecture of the airport, and he felt his smile deflate as the happiness palpably drained from his chest. The famous white cliffs haunted his mind as an inevitability, while simultaneously propelling him with hope. He thought of his mother then, and his brow inched forward, severe and conflicted.
"Are you lost, Sir?"
Thomas snapped awake, and found a petite woman in a flight attendant uniform looking up at him. A switch was tripped, and a false light grew in Thomas' eyes generating a warm facial expression. "I must look hopeless." Thomas said, smiling in faux self-consciousness. It was a trained reaction, one he had rehearsed nearly all his life. The way one engaged the external world was an intentional composition of facial expressions, body movements, and carefully delivered phrases. Thomas could have been a celebrity, so keen was the fabrication of his facade.
"You'll need to forgive me, Darling. I'm from out of town, and just taking in the scenery." He laid his eyes warmly upon the pretty woman, who blushed lightly at the attention. Thomas looked down at his ticket, searching, though knowing full well where his destination lay. "If you could point me toward Terminal B, I'd be very grateful."
"I'd be happy to walk you to your terminal." The flight attendant met Thomas' smile with a hopeful one of her own. She held the handle of a rolling suitcase behind her, and switched hands to hide her wedding ring. "It'd be no problem at all."
"With hospitality like that, I don't think I'd ever leave." Thomas gazed down the terminal corridor, the passage was teeming with people intent upon the end of their trip. "I can find my way, Dear." Thomas leaned down, just enough to ignite the flame of her imagination, allowing her the dream of a kiss that would never come. "You've been very helpful, Thank you." Thomas gave a parting smile and walked on, leaving the breathless flight attendant in his wake.
The interaction was brief and sufficiently flirty. Were he still on Mackinac Island, he'd have gotten a tip or gotten laid. Either way, Thomas' reality of a temporary personality securing something of value from the outside world was reinforced yet again. It wasn't that Thomas was dishonest or disingenuous; he excelled at a surface inter-personal exchange most people experienced more than they care to admit. Thomas was simply better at it, because his livelihood often depended upon it. He revealed a calculated reflection of his genuine self, and people responded to his facade accordingly. Was he manipulative for his personal benefit? Absolutely, but never at the expense of someone else. At least, that was his aim.
Thomas' smile flattened to its natural resting position when he searched for Gate 9. He had heard that the smell of an airport terminal was only marginally better than the cabins of jet planes themselves. He inhaled, and thought the stale air contained that captured, recycled scent born of the expired stress and exhaustion from millions of weary passengers. Air quality was an environmental trait Thomas was acutely aware, having spent his entire life working on an island generally free of pollution. Thomas craved the clean air Rügen as it swept across the Baltic Sea. No place was the breeze more liberating than the high, chalky cliffs.
When first-class boarding was announced, Thomas wished he traveled more so he could appreciate how special his momentary privilege felt. One of Thomas' friends booked his flight, and found a first-class upgrade deal. Money meant little to Thomas, or at least it would after he cast himself from Rügen's cliffs, so he agreed to the upgrade. He took his aisle seat, and spotted the window nervously. There was an empty seat between himself and the fuselage, and Thomas wondered who would occupy the seat. Hopefully, it would be someone who minded their own business; he didn't want to pretend being a normal person for the six hour flight to London Heathrow.
Last edited: