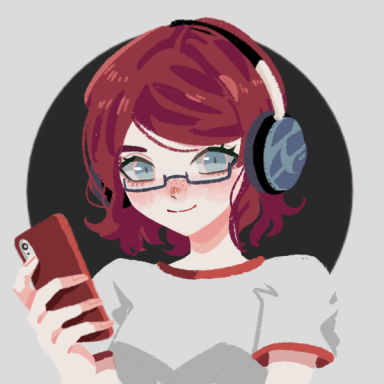 Aggressive Yodeling Expert
Original poster
FOLKLORE MEMBER
Invitation Status

Look for groups
Looking for partners
Posting Speed

Speed of Light
Multiple posts per day
1-3 posts per day
One post per day
Multiple posts per week
1-3 posts per week
One post per week
Writing Levels

Elementary
Intermediate
Adept
Advanced
Adaptable
Preferred Character Gender

Male
Female
Nonbinary
Transgender
Agender
Nonbinary
<p style="text-align: center"> <font size="7">IT&#039;S UP!!!!</font> </p>
Friendship is said to last forever, but how can it possibly last when the future is so unclear: with High School ending, everyone's higher learning plans unclear, and the rapidly changing paths of their lives how can ten childhood friends possibly hold together?

Ever since they were toddling they really never had need for anyone else because they had always had each other. Same classes, same neighborhoods, same friends, same experiences. Think as thieves they never had a need to change, but now, more so then ever, it's apparent that things can't always be this way.
Knowing that this may be their last summer together then ten piled into a nine seater Volkswagen Bus, with and without permission, and head off onto the road. They hit land marks, stay at interesting locations, and focus on having the most unforgettable adventure of their lives.
...All on their parents dime(wether their parents know it or not).
They'll throw it all to the wind and really live because they know at home acceptance and rejection letters wait. Life Waits.
It all waits to rip them apart.
---
(The SS Freedom)
---​
A posting order will be set come the start of the RP It will be posted:
I won't get to on your butt if your slow to post, after a week passes I will poke you. If you don't answer with in two days your turn will be skipped. (if you are interacting with a character that needs to post and you didn't post they will be granted power to briefly move your character so they can move on)
If drama starts in OOC you better believe I will kick you. I made this to not stress. Do not stress me or the others. IC drama is smiled upon.
Don't argue rules or judgement calls, you can ask or offer a solution but if it's still no. It's No.
If characters get in a fist fight or something, decide a winner before you start writing. It's no fun to have both people grand standing and refusing to lose. If you can not decide I will roll a dice. This goes for most arguments or fights.
Follow basic Iwaku rules. That means no M rated content guys.
You can have two playable characters if you want. I can adjust the number of characters bigger or smaller depending on how many characters you guys want. (but once the first 10 are filled I won't take more RPErs. I do wanna keep this a small group.)
Last edited by a moderator: