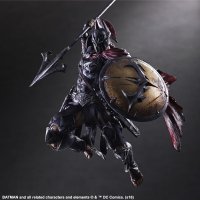 129% of people exaggerate.
Original poster
Welcome to the info dump for the Chronicles of Nelthara!

Let's get started with the Rules and expectations.
Rules
First and foremost, all iwaku rules apply.
Treat each other with respect. If there's a problem that has arisen, handle it like civilized people.
Because this isn't a star thread, keep all things mature out of your posts.
Some of us are of weaker fortitude than others *Cough Elle Cough*. Keep gore and overly detailed craziness to a minimum.
I'm the DM/GM/Whatever you'd like to call me. While I love to include you guys in plot and such, what I say is law. I promise I will use any ideas you guys send me that fit within the predetermined direction of the story.
Expectations
Some of us are busy adults with jobs and families. Iwaku serves as an avenue of creativity and is not the sole purpose of fulfillment in our lives. Because of this, know that replies may not be daily, but I will be doing my best to keep a schedule so the story does not grow stale for anyone.
Grammar, punctuation, and spelling errors will happen. However, I'd like for you to make a conscious effort to avoid them. If anyone has to guess as to what you wrote, we have an issue. Also, please, please, please, no one-liners. I don't expect novels from everyone, but I do expect some genuine effort in contributing to the story through writing.
Communication is key. To this end, we will be using Discord to help centralize all planning and communication for the whole group. If that's a problem for you, then this rp is probably not for you. If you are leaving for whatever reason, please let me know. If something's come up, and you have to take a break for however long (vacation, personal issue), just give me a heads up so I don't think you ghosted us.
If you made it through that and agree to those things mention, you can continue reading!