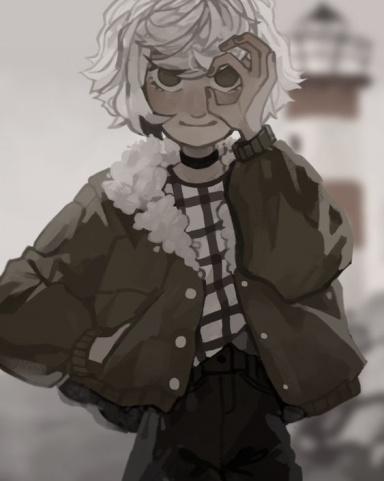 ✿ crafty flavor ✿
Original poster
Posting Speed

1-3 posts per day
One post per day
1-3 posts per week
Writing Levels

Adept
Advanced
Preferred Character Gender

Male
Primarily Prefer Female
Genres

Fantasy (high, low and anything in between), modern, medieval, anything that'll keep me at the edge of my seat. Romance is absolutely necessary. And fluff. Just a lil bit.
Through a rusty, splotchy window, moonlight met Penelope's skin and she woke, sleepy hands shifting to rub sleepy eyes. For a moment, she sat absentminded, wondering of when her next meal would be, before the sudden realization of the stake of the moment hit her like a brick. Penny leaped. She raced to the vent positioned on the east wall, suddenly very alert. She waved a hand to the camera that settled in the corner of her room, which then shattered as a dull crystal grew in its place.

One more minute asleep and her plan would come down crumbling--the very plan that had taken her weeks of arrangement, cost her nights upon nights of sleep to observe the patterns of the guards and swiping floor maps during Sunday assemblies to somehow drive the haze of twisty hallways into her mind. She was getting the hell out of what she could only assume was eternal damnation if it killed her. Twice, she supposed, considering the analogy.

Penelope grew an edged slit of earth from her palm and turned the rusty nails, wincing when they hissed against their dwellings. Quickly, she set aside the vent lid and began to crawl. Armed with a sketchy layout of the facility of eternal damnation, Penny scrambled through the squashed air vents, freezing each time they squeaked against her weight. After about an hour of vague navigation and frustration later, she was certain she had already crossed that specific spot, but kept moving nonetheless.

"Ah, hell. This was probably a dumb idea anyw-" Penny was cut off by the deafening creak of the vents, and suddenly, she swore she could see hell's eerie red glow in her periphery. Wait, no, she just fell. And the reason the crash hadn't broken every one of her limbs was because she had landed on a soft clump of flesh. A person.