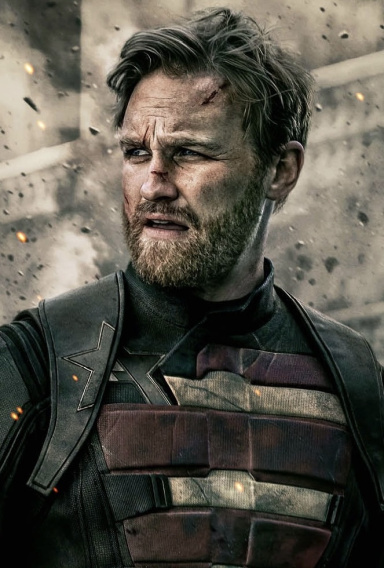 Waiting On A Apology
Original poster
MYTHICAL MEMBER
Posting Speed

Speed of Light
Multiple posts per day
1-3 posts per day
One post per day
Multiple posts per week
1-3 posts per week
One post per week
Slow As Molasses
Online Availability

Will be updated when school year starts. For now, pretty much whenever
Preferred Character Gender

Male
Darkness has you surrounded on all sides.
It's like being trapped in a small box, suppressing every sense.
You are being risen to a platform above where there are clouds passing by.
Static would appear in the sky and you may even recognize some of the people around you.
"
Why Hello, Ladies, Gentleman and anything else you can identify. Welcome to the first annual CHARP Games. I'll be your host, Chad Hector Alfonso Ricardo Peter Gurgen. My twin is NOT the only who can force people to fight to the death- you can also call me-"
ERROR-ERROR-ERROR-
"
Or maybe, just maybe, you just want to destroy the system that would force games like this. The choice like always.... is yours..."
Who: Everyone is invited. You can make character sheets if you want.
​

What:
You are either a brand new Charp character or an oldie dragged into these games. You can either murder each other until one of you remains or maybe you want to start a revolution......
When: June 27th - 1 PM EST to 4PM EST where a room will be made.
Where: This RP will have a ChaRP room once it's ready.
HOW: This is a ChaRP with improvised GMing. You may be asking what genre this is. Here's the thing, you can play whoever you want, these are characters where magic is known and magic is secret. It's all genres and no genres. Just rememberThat means you should interact with each other. There are definitely going to be moments where you can work together ( or against each other depending on who you plan to play). There will 100% be In game consequences.... so choose wisely, because I promise you one thing. Whichever one of my characters die here are also dead in future CHARPS of mine. This is going to have lasting consequences on future Charps too.
If you need any ChaRP tips, this ChaRP will follow all the tips Diana gives. Otherwise have fun.

​