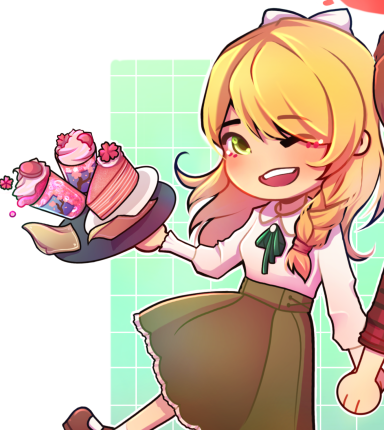 what love is, never selfish and of service
Original poster
COMMUNITY LEAD
COMMUNITY DEPARTMENT
FOLKLORE MEMBER
Invitation Status

Looking for partners
Posting Speed

One post per day
Multiple posts per week
1-3 posts per week
One post per week
Slow As Molasses
Writing Levels

Adept
Advanced
Adaptable
Preferred Character Gender

No Preferences
Genres

Romance, modern, high fantasy, comedy, post-apocalyptic.

Synopsis​
The small town of Aurora doesn't have much to offer. Boasting a dwindling population of roughly 200 people, the town is experiencing a bit of a crisis. People are going missing. Originally, the townsfolk assumed it was simply rebellious youth running away or something of that nature, but as the count of missing people grows larger and larger, people are growing more and more worried.
There have been whispers of something dark, something unnatural lurking around the edges of town, beckoning for people, but surely, that couldn't be real, right? Even if you think you saw a figure gesturing for you to jump into the well, or a gigantic mouth waiting for you at the end of your hallway in the dead of the night, those were just your mind playing tricks on you, right? ... Well, a small group of townspeople, fed up with the mayor's refusal to act and refusing to believe that their loved ones just ran away, is now banding together to unravel the mystery of the strange phenomenon affecting Aurora. Little do they know that the monster they're facing is far stronger than any of them and most definitely not ready to give up it's territory just for a few
puny humans
.
---

​
This is a horror, mystery and puzzle-solving group rp where all characters will be put through the gauntlet in search of those who have gone missing, working together to unravel the secrets of Aurora. It will be very much influenced by the horror RPGmaker game, Ib (if you know it, you'll have a better idea of what I'm going for, but it's not necessary in order to understand this RP even without it.) I am the main DM, so if you have any questions, please PM me or contact me on Discord!
Warning: Your character may die in this rp. You will be allowed to have two characters max, and if one dies, you will be allowed to create another. If this is not something you are willing to risk, do not join.

Read all of the information below then join the Discord server when you're ready!
1. All Iwaku rules apply in this rp.
2. I am the DM. My word is final when it comes to the status of your character, we can discuss but arguing with me will not get you anywhere. Similarly, all relationships to the major NPCs below must be approved by me. Any important secrets you would like your character to have that pertain to the plot, I will need to know (AKA. your character thinks they have seen the monster (whether they actually have or not), your character has done investigating themselves, etc.)
3. Be respectful. IC interactions are not OOC interactions. Keep the drama between the characters. If you have any problems that arise, contact me.
4. Basic roleplay ettiquette is necessary. Do not godmod, do not attempt to control the entire plot, do not give your character abilities that do not make sense in the context of this rp. Let me know if you're confused about something!
5. Adept/advanced posting is expected. You are expected to contribute to the scene in your posts. Please try for a minimum of three paragraphs. If it is shorter, but still contributes to the scene, it's fine, but keep this in mind. I also expect at minimum one post per character per two weeks. If you disappear for longer than that with 0 explanations, your character may be killed or be forced to disappear to move things forward. Communicate with me.
6. Original characters only. No fandom characters allowed.
7. If you have any triggers that can potentially come up (torture, mutilation, etc), please let me know beforehand. This rp will most definitely deal with things that are potentially uncomfortable. I will try not to make it too gory, but it will come up here and there.
8. Have fun! Sorry if I seem mean due to my tone in these but I want everyone to know exactly where I stand on these matters. Gotta get the message through
Now that you've read all of these, feel free to join the Discord Server!
Check out the The Call of the Abyss OOC community on Discord - hang out with 7 other members and enjoy free voice and text chat.
discord.gg
SETTING
: Aurora, Vague-northern-state, USA
Aurora is a town surrounded by heavy forests and pretty far off of any major highways. There is a large river nearby that people like to hang around. The town has an elementary and highschool that is combined due to the lack of students, a town hall, a small local grocery store, a pub and a sheriff's office. Many work in the logging industry or at the local businesses. The nearest hospital is a one hour drive away.
YEAR:
Early 2000s. Your character will not have access to amazing smartphones or most of the fancy technology we have today. Think flipphones and radios.
IMPORTANT NPCS:
SHERIFF - DAKOTA HARTMAN

A well-meaning but tired man. Usually his job only consists of breaking up bar fights. Often found smoking in the office. Childhood friend of the current mayor. Helps around town when he can, but he's got frequent knee pains.
MAYOR - CLARA BENNETT

A no-nonsense woman. Her late husband, Kade Bennett, perished along with her child, Quiara, in a house fire over a decade ago. She's often out of her office, nowhere to be found, but she has gotten a lot of development done in the town since being voted in four years ago. Because of her, more jobs have been created, as well as the funding for starting up the pub coming from her own pockets.
Feel free to use code or just copy paste this sheet as is. No need to get super detailled with it. I prefer most things to be revealed via rp. If it's something that most people in town wouldn't know about your character, don't put it in the sheet. No characters under 16, please.

NAME:
AGE:
GENDER/PRONOUNS:
OCCUPATION:
APPEARANCE: (Feel free to use an image OR realistic/semi-realistic artwork. Written descriptions are also acceptable. No anime or cartoon-style art, please.)
PERSONALITY:
BIO: (Again, if no one knows this about your character, do not add it. Additionally, please add the reason why your character is investigating. Out of sympathy for those left behind? To spite the mayor? Because someone they love is gone?)
RELATIONSHIPS: (This is a small town where people know mostly everyone. It is likely that your characters will know each other. You are encouraged to plot with other players in order to determine their relationships.)

Once your character is accepted, I will react to it with a heart.
That should be all! Let me know if you have any questions and have a great day <3
Last edited: