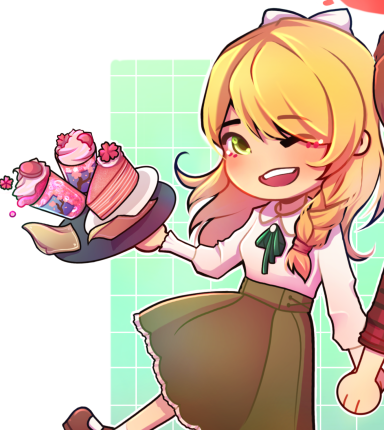 what love is, never selfish and of service
Original poster
COMMUNITY LEAD
COMMUNITY DEPARTMENT
FOLKLORE MEMBER
Invitation Status

Looking for partners
Posting Speed

One post per day
Multiple posts per week
1-3 posts per week
One post per week
Slow As Molasses
Writing Levels

Adept
Advanced
Adaptable
Preferred Character Gender

No Preferences
Genres

Romance, modern, high fantasy, comedy, post-apocalyptic.

Synopsis​
The small town of Aurora doesn't have much to offer. Boasting a dwindling population of roughly 200 people, the town is experiencing a bit of a crisis. People are going missing. Originally, the townsfolk assumed it was simply rebellious youth running away or something of that nature, but as the count of missing people grows larger and larger, people are growing more and more worried.
There have been whispers of something dark, something unnatural lurking around the edges of town, beckoning for people, but surely, that couldn't be real, right? Even if you think you saw a figure gesturing for you to jump into the well, or a gigantic mouth waiting for you at the end of your hallway in the dead of the night, those were just your mind playing tricks on you, right? ... Well, a small group of townspeople, fed up with the mayor's refusal to act and refusing to believe that their loved ones just ran away, is now banding together to unravel the mystery of the strange phenomenon affecting Aurora. Little do they know that the monster they're facing is far stronger than any of them and most definitely not ready to give up it's territory just for a few
puny humans
.
---

​
This is a horror, mystery and puzzle-solving group rp where all characters will be put through the gauntlet in search of those who have gone missing, working together to unravel the secrets of Aurora. It will be very much influenced by the horror RPGmaker game, Ib (if you know it, you'll have a better idea of what I'm going for, but it's not necessary in order to understand this RP even without it.) I will be the main DM, with my main expectations being at minimum one post per character every two weeks, each with a minimum of three paragraphs (adept or advanced posting expectations). If you're interested or you have any questions, please let me know! I will likely be posting up a sign up thread if I'm able to gain at least 4 players.
And yes, this is a reboot of an rp that I tried to run around 2-3 years ago. Trying it again, hoping it sticks, haha.
Last edited: