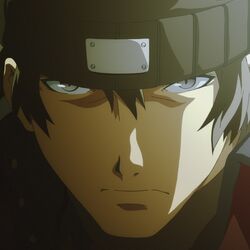 The Lakeshore Strangler
Original poster
Invitation Status
Posting Speed

Multiple posts per day
Writing Levels

Give-No-Fucks, Intermediate, Adept, Advanced, Adaptable
Preferred Character Gender

No Preferences
Premise
​
"Can you hear them? Calling out to you? Their voices... they're begging...​
​
WAKE UP!​
This is the story of the first widespread multiversal event. It's a tale of death, betrayal, and despair. For this is the beginning of a long line of events which shake the multiverse forever.
This is....
The Butterfly Effect
​
OOC Information​
Hello, and welcome to the first in a hopefully long series of ever-expanding multiverse roleplays. This first roleplay will be known as The Butterfly Effect, while the overall name for the series will be kept under wraps until the end of the roleplay, as it contains minor spoilers for the plot of this specific roleplay! I know, mysterious!

With that said, you may play whoever you want in this roleplay! That's right! Whether they be from television, movies, books, anime, manga, comics, videogames, or even an original character! There are no restrictions as long as it doesn't go against the site's rules!
​
Rules​
All of the site's rules apply.​

Please refrain from talking OOCly in the IC thread.​

Remain respectful OOCly at all times. You may be as disrespectful as needed ICly, of course.​

If you have any questions, don't hesitate to ask me in this thread or in dms!​
Character Sheet​

Appearance: What does you're character look like? A picture ordescription is fine here.

Name: What is your character's name? Nicknames may apply as well.

Age: How old is your character? If it's unknown, just put "unknown."

Canon: What series does you character hail from? If they're an original character, just put OC.

Bio: A short biography of your character. A wiki link is acceptable here.

Powers/Abilities: What powers or abilities does your character have? Awiki link is also acceptable here.

Weapons/Equipment: What weapons and/or equipment does your character have? A wiki link isacceptable here as well.

Other Info: Any other information you feel that I, the gm, should be made aware of.​