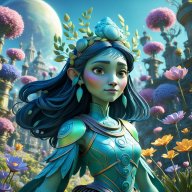 Creator of Worlds
Original poster
FOLKLORE MEMBER
Invitation Status

Not accepting invites at this time
Posting Speed

One post per day
1-3 posts per week
One post per week
Online Availability

Everyday
Writing Levels

Intermediate
Adept
Advanced
Adaptable
Preferred Character Gender

Male
Female
Genres

Fantasy, Modern, Magical, Sc-fi, Horror, Steampunk, anything really
The Bureau of Peculiar Affairs OOC
roleplay navigation
turbulent times
The United States of America has a secret branch of government that deals with unusual circumstances. The Bureau of Peculiar Affairs handles supernatural cases and ensures the public doesn't see these anomalies. The year is 2022, and something is causing hostile Peculiars to come out in droves. There is more than the regular share of incidents, and so the BPA is recruiting extra talent and informants to help them understand and stop these turbulent times. Join us to unravel the mysteries and investigate the truth behind each case. What role will you play within the BPA?
rules and guidelines
Rule 001. Follow all of Iwakuroleplay's Rules

This is the ultimate rule for every roleplay created on this site. If you don't know what's in the Terms of Service, you can read about the general rules

here

.

Rule 002. The GM is @Absyinthe

The main GM of this roleplay is Absyinthe and she has the final word on what goes on in this roleplay. Feel free to direct any idea suggestions, comments, and/or questions to her when necessary.

Rule 003. No Godmodding, Powerplay, Mary Sues-etc

Do not take advantage of another player's character without prior consent. Please try to make original characters that aren't all powerful. If the power of your peculiar is too OP I may ask you to modify it.

Rule 004. Let's all have some fun!

We are here to write and collaborate on a story together, please leave any OOC drama out of the roleplay. Let's enjoy ourselves and do some investigating!

Rule 005. Post Quality Not Quantity

The post length generally doesn't matter to me, as long as, what you are writing contributes substance to the plot and flow of the story. It can be a novel or one paragraph, just make it count!

Rule 005. IC Posts Every TWO WEEKS

I'd like to get out a GM post every two weeks. Obviously if life gets in the way we can work something out.

Rule 006. This thread is for CHARACTER SHEETS only.

You can discuss everything about the roleplay in the

Discord

.



character creation


If you want to join this roleplay, read over these notes on what kind of character you can create, then fill out the respective sheets for that type of character. If you have any questions, please address them in the discord. This thread is only for pending character sheets and comments about them.

Note 1. Four Characters Allowed

The general max is four characters per player. If you wish to make more than four, you will need to show me that you can engage all of your current characters in the plot.

Note 2. Art Images Only

I'd prefer it if all the character images were art and not photos of real people. Just descriptions are okay too.

Note 3. Read Each Tab

Read each tab below to understand what type of character you want to make. The respective character sheet for each type will be in the tab, as well.

Note 4. No Limit to Types

There is no limit to what types of characters you make for your four slots. You can have all four be peculiars, one of each, or however you please.




Investigator Character Sheet

investigator description

As an Investigator Character, you will explore and investigate cases of peculiars around the United States of America. This character is on the front lines of solving peculiar affairs. They report to a Council Member with their findings and have several Peculiar Informants to aid them in their missions. Investigators receive training from the moment they are accepted into the BPA to handle all sorts of scenarios and situations. Once an Investigator has been in the BPA long enough, they will receive a skill assessment and subsequent discipline training for the skill they show the most aptitude. Overall these characters are hardy and tough, eager to jump into the fray at a moment's notice.

investigator disciplines

Through effort and hard work, your character gains recognition for what they do best. The BPA lists skills that benefit an Investigator the most and forms training and workshops for your character to partake. With better work and more case files solved, rewards are sure to follow. The BPA takes care of their own. There are four disciplines to work on as an Investigator;

Observation

,

Research

,

Communication

, and

Defense

. More information about each is down below:

Observation DisciplineWhen you are investigating, do you prioritize observing your surroundings? Do you notice things others don't? Perhaps your character should focus on this Discipline Training if they wish to gain keen senses and discover the world with new lenses. Anyone who works hard enough in this discipline will notice things others may pass up. Overall, learning how to observe your character's surroundings will benefit them in future cases.

Research DisciplineEach Investigator must research the facts behind each event they experience. If your character is particularly studious and yearns to understand the knowledge behind each case, they should attend workshops that discuss the best tactics to finding clues in the text. Overall, those who use their brains to their advantage benefit most from this discipline.

Communication DisciplineWhen talking with Peculiars, an Investigator has to have some level of persuasion. They need to have a charismatic air about them that allows de-escalation of serious situations they may encounter. This discipline works on techniques your character can communicate if an event got out of hand. Overall, those that are better at compelling others to do what they wish, benefit most from this type of training.

Defense DisciplineThe most important part about dealing with the supernatural is defending yourself against attacks of any kind. Those that are strong and have no fear are the best examples of what an Investigator should strive to be. Everyone should have some Defense training regardless of their aptitude. Overall, those who have the gall to kill the worst of the Peculiars benefit the most from going all the way with this discipline.



investigator sheet


Fill out the sheet below and post your pending character to this thread for review. A quick copy and paste code is at the bottom.




Full Name:
What is your investigator's name?

Age:
How old is your character?

Gender:
What is your character's gender/pronouns?

Appearance:
What does your character look like?

Personality:
How does your character act?

Strengths:
What is your character's strongest traits?

Fears:
What is your character afraid of?

Home Location:
Where did your investigator join the BPA?

Reason for Joining:
What was your character's reason for joining the BPA?

Best Discipline:
What Investigator Discipline is your character the best at?

Worst Discipline:
What Investigator Discipline is your character the worst at?

Extra Information:
Anything extra you wish to tell us about your investigator goes here.






[b]Full Name:[/b]
[i]What is your investigator's name?[/i]

[b]Age:[/b]
[i]How old is your character?[/i]

[b]Gender:[/b]
[i]What is your character's gender/pronouns?[/i]

[b]Appearance:[/b]
[i]What does your character look like?[/i]

[b]Personality:[/b]
[i]How does your character act?[/i]

[b]Strengths:[/b]
[i]What is your character's strongest traits?[/i]

[b]Fears:[/b]
[i]What is your character afraid of?[/i]

[b]Home Location:[/b]
[i]Where did your investigator join the BPA?[/i]

[b]Reason for Joining:[/b]
[i]What was your character's reason for joining the BPA?[/i]

[b]Best Discipline:[/b]
[i]What Investigator Discipline is your character the best at?[/i]

[b]Worst Discipline:[/b]
[i]What Investigator Discipline is your character the worst at?[/i]

[b]Extra Information:[/b]
[i]Anything extra you wish to tell us about your investigator goes here.[/i]







Council Member Character Sheet

council member description

As a Council Member Character, you will understand the secret workings of the BPA, dish out cases to Investigators, and judge captured Peculiars on whether or not they deserve punishment and sometimes even rewards. There are several ranks to the Council, with the highest being Rank I and the lowest being Rank X. Certain privileges are only available to those at the highest tiers. You have the choice to pick the Rank your character starts at in the IC. You may only have one character that begins as a top-three rank level. The goal is to advance your standing in the Council through in-character actions.

council member duties

The BPA gives out a list of duties that a Council Member can accomplish within a workweek. These duties are split into four categories;

Paperwork

,

Meetings

,

Judgement

, and

Support

. More information about the duties for each category is down below:

Paperwork DutiesThese duties require you to deal with lots of paperwork. This duty is when you assign most cases to Investigators. Everything requires some form of paperwork to be signed, filed, and put away for record-keeping.

Meeting DutiesThere is a calendar of scheduled meetings and the dates your character can sign-up for them. These duties are always mandatory and very long. There usually is a meeting for every major decision and case that goes through the BPA. Everyone has to be in a meeting at some point, but Council Members are the ones who run them and plan how they go. The higher the Rank, the more responsibility you have over planning.

Judgement DutiesEvery Peculiar brought into the BPA has to be judged by a panel of Council Members. An outcome is determined by the severity of their actions. Each Judgement trial can have a different result; it could end in the Peculiar being imprisoned or promoted to an informant of the organization. This duty is to ensure a fair process of detaining Peculiars.

Support DutiesAs a Council Member, you are assigned one or more investigators that you must oversee their progress and support them along their journey in the BPA. Depending on the investigator you are assigned, they may require you to support them in several ways. Some may need backup in the field; others may need a hug after a tough day at work. Be sure to discuss what type of support is best for the investigators you are assigned. Remember, performance reviews are based on your level of support.



council member sheet


Fill out the sheet below and post your pending character to this thread for review. A quick copy and paste code is at the bottom.




Full Name:
What is your council member's name?

Age:
How old is your character?

Gender:
What is your character's gender/pronouns?

Appearance:
What does your character look like?

Personality:
How does your character act?

Strengths:
What is your character's strongest traits?

Fears:
What is your character afraid of?

Favored Branch Location:
Where is your Council Member's favored Branch Location?

Council Rank:
What rank is your character within the council?

Preferred Duty:
What is your character's preferred Council Member duty?

Undesirable Duty:
What duty does your character consider undesirable?

Extra Information:
Anything extra you wish to tell us about your Council Member goes here.






[b]Full Name:[/b]
[i]What is your council member's name?[/i]

[b]Age:[/b]
[i]How old is your character?[/i]

[b]Gender:[/b]
[i]What is your character's gender/pronouns?[/i]

[b]Appearance:[/b]
[i]What does your character look like?[/i]

[b]Personality:[/b]
[i]How does your character act?[/i]

[b]Strengths:[/b]
[i]What is your character's strongest traits?[/i]

[b]Fears:[/b]
[i]What is your character afraid of?[/i]

[b]Favored Branch Location:[/b]
[i]Where is your Council Member's favored Branch Location?[/i]

[b]Council Rank:[/b]
[i]What rank is your character within the council?[/i]

[b]Preferred Duty:[/b]
[i]What is your character's preferred Council Member duty?[/i]

[b]Undesirable Duty:[/b]
[i]What duty does your character consider undesirable?[/i]

[b]Extra Information:[/b]
[i]Anything extra you wish to tell us about your Council Member goes here.[/i]







peculiar description

As a Peculiar Character, you are the subject of our investigations! You are peculiar in every sense of the word. Your character has strange and supernatural origins and powers that you can portray in many ways. Although there has to be some reason the BPA is keeping an eye on you, you can't just blend into normal society. Your Peculiar has to have some level of sentience for you to play as them. The GM plays any Monsters with low-level intelligence. So carefully consider in what way your character is Peculiar.

peculiar types

The BPA has made a list of four types they sort every Peculiar Case into; Helpful, Informant, Nuisance, and Dangerous. When creating a Peculiar, you are free to make them fit into whatever category you want. Information about each type is down below:

Helpful TypesThese Peculiars are generally harmless and rather helpful. However, these creatures may be exposing their kind to the general public without meaning to and have to be corrected by the BPA. In a Judgement Trial, if a helpful Peculiar is deemed worthy, they are offered a position as an informant in the BPA.

Informant TypesAs an Informant Peculiar, you are actively working with the BPA to seek out the more aggressive Peculiars and either gain information or help bring them in for questioning. You are legally an employee with the BPA and can receive benefits and salary upon request.

Nuisance TypesIf you choose to create this type of Peculiar, you are not the most dangerous in the world; however, you cause problems and are always at risk of imprisonment if you do something serious. Not necessarily true evil, but chaotic neutral.

Dangerous TypesIf you wish, you can create a Peculiar that is a massive danger to society, an aggressive sentient creature that is not afraid to take others down with it if that were the case. They would automatically be the first threat to take down in any scenario. Plot points could prove beneficial to these Peculiars.



peculiar sheet


Fill out the sheet below and post your pending character to this thread for review. A quick copy and paste code is at the bottom.




Full Name:
What is your peculiar's name?

Case #:
What is the Case Number for this Peculiar?

Age:
How old is your character?

Gender:
What is your character's gender/pronouns?

Appearance:
What does your character look like?

Personality:
How does your character act?

Peculiarity:
What makes your character classified as a Peculiar?

Peculiar Type:
What type of Peculiar are you?

Strengths:
What is your Peculiar's strengths?

Weaknesses:
What is your character's weaknesses?

Nesting Grounds:
Where can your character be found?

Extra Information:
Anything extra you wish to tell us about your Council Member goes here.






[b]Full Name:[/b]
[i]What is your peculiar's name?[/i]

[b]Case #:[/b]
[i]What is the Case Number for this Peculiar?[/i]

[b]Age:[/b]
[i]How old is your character?[/i]

[b]Gender:[/b]
[i]What is your character's gender/pronouns?[/i]

[b]Appearance:[/b]
[i]What does your character look like?[/i]

[b]Personality:[/b]
[i]How does your character act?[/i]

[b]Peculiarity:[/b]
[i]What makes your character classified as a Peculiar?[/i]

[b]Peculiar Type:[/b]
[i]What type of Peculiar are you?[/i]

[b]Strengths:[/b]
[i]What is your Peculiar's strengths?[/i]

[b]Weaknesses:[/b]
[i]What is your character's weaknesses?[/i]

[b]Nesting Grounds:[/b]
[i]Where can your character be found?[/i]

[b]Extra Information:[/b]
[i]Anything extra you wish to tell us about your Council Member goes here.[/i]