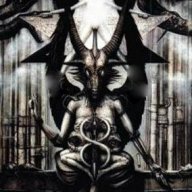 Certified Subdomain
Original poster
LURKER MEMBER
MYTHICAL MEMBER
Posting Speed

Speed of Light
Writing Levels

Douche
Preferred Character Gender

No Preferences
A meteor has struck the mainland. There is fire on the horizon and darkness covers the sun.

On the Isle of Stobrek, a small population of fishermen, monks and pirates realise that the next months will be lonely ones. All contact has been lost with the southern kingdom of Heleway, while to the north there is only the Lost Sea and the endless storms.

Duchess Wendris, sister to the King of Heleway, does her best to keep the island together, but in the eternal night tensions are straining between the two factions. The pirates who take refuge here and the monks of the Brotherhood are on the verge of conflict.

And... to make things worse... a band of mysterious survivors from the mainland are about to be washed ashore.


The war of the Blood Cartel continues...
​
This roleplay is scheduled for Thursday night at 11pm GMT. New characters are welcome to play locals on the island (pirates, monks, townsfolk, royal staff). The shipwreck survivors will be players from the prequel installment, who have knowledge of the meteor disaster and the greater threat that hangs over the island.