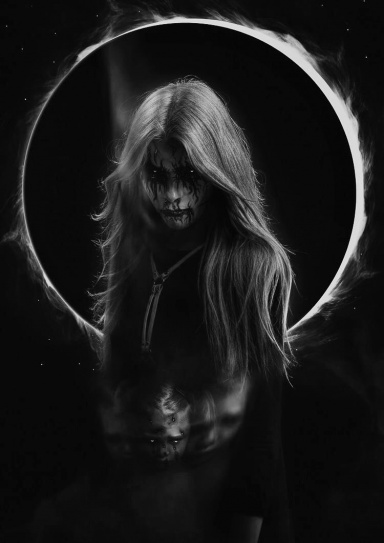 Daughter of Hecate
Original poster
Invitation Status

Look for groups
Looking for partners
Posting Speed

One post per week
Slow As Molasses
Online Availability

My time zone is Mountain Standard Time. I work a very stressful job, and am usually busy.
Writing Levels

Intermediate
Adept
Advanced
Adaptable
Preferred Character Gender

No Preferences
Genres

I don't have a favorite genre. I can role-play under any genre and I enjoy doing so. Though, I tend to stray more towards Fantasy, Modern, Scifi, Drama, Magical, Supernatural, and Romance (BL/Hetero/GL).

N a m e
∞ Luxanne Marie Carlson. She typically just goes by Lux, and prefers people call her Lux.
A g e
∞ 1,597 (appears sixteen or seventeen)
S e x u a l O r i e n t a t i o n
∞ Pansexual with a preference for women
S e x
∞ Female (Femboy/Transgender/Ect.)
H e i g h t
∞ 5'11
R a c e
∞ Vampyre/Vampire
O c c u p a t i o n
∞ Briar's Book Corner, Customer Support
P e r s o n a l i t y
∞
INFP - The Mediator
∞ Key Traits:
+ Insecure
+ Intuitive
+ Introverted
+ Feeling
+ Flexible
+ Creative
+ Passionate
+ Dedicated
+ Impractical
+ Reserved
L i k e s
∞ Rodents
Lux always had a love for mice, gerbils, hamsters, and anything like them. She found that they were easier to care for, and super adorable. She has several of them for pets. She has one hamster named Sherbert, two guinea pigs Sugar and Pepper, a ferret named Noodles, and two chinchillas Stella and Luna.
∞ ASMR
Lux is plagued with horrible anxiety and sometimes it keeps her awake at night. In order to relax herself and calm down she listens to ASMR on youtube.
∞ Creative Arts
Lux has been interested in drawing ever since she was little, and to compliment that she enjoys writing as well. Normally she prowls online writing forums where she writes with others in groups or one on one. She also enjoys listening to music, and hopes to learn how to play the piano and the guitar some day.
∞ Movies
Lux loves to sit down from the hustle and bustle of life and spend a whole two hours watching movies either alone or with friends. She's definitely a binge watcher on Netflix.
∞ Smoothie
Lux doesn't like coffee, so in order to find a replacement she started making her own smoothies and shakes to start her day.
D i s l i k e s
∞ Arguments
Fighting either listening to or participating in is something she doesn't really enjoy because it causes her anxiety to build up. She doesn't like being surrounded by negative people, even though she herself can be pretty pessimistic.
∞ Home
She doesn't enjoy being at home with her alcoholic father and older sister. They don't treat her particularly well, and she doesn't feel like it's where she belongs. It's the root of her insecurities.
∞ Summer
Lux has never been a fan of the hotter more muggier months in Biddeford. She prefers the cool season of fall and early winter. This allows her to cover up in her many fashionable sweaters.
∞ Crowds
Either being in crowds or having to speak before a crowd, Lux never seems to be able to relax. She finds it very emotionally and physically draining, and it stresses her out.
∞ Spiders
The devil's creations. All are fated to meet the bottom of her boot.
H i s t o r y
∞
Living as a vampire has never been easy for Lux or her immediate family. Her father has always been the black sheep of their family, and when he fell in love with a human his family was disgusted. The family disowned their father, and has been shunned through out the majority of the vampire community. A spiteful vampire even disclosed the information of him being a vamprie, and having hybrid children, to their neighbors who demanded for their immediate eviction from the neighborhood. When their parents refused, the neighbors began to get violent and Lux started being harassed by kids in her school. Soon enough the family's home was invaded one night and their father was murdered as he protected them. After the loss, and the lack of justice from the government for his death, their grieving mother moved them to the city of Biddeford which was her home before meeting their father. Unfortunately, the struggle of being a single parent and a widow lead to Lux's mother coping with alcoholism. Lux's life wasn't really the same after that as their mother became cold and distant in Lux's early teens. Eventually, their mother lost her job and Lux ended up having to provide for the family while struggling with her own identity issues. When she decided to come clean with her own mental health, which she seemed to have no concern over. Though, things got even worse when Lux's mother discovered that she had been romantically involved with other women and posing as a male. From there Lux's mother seemed to turn some what abusive and disgusted by the idea, and even her little sister called her "even more of a freak of nature than their kind". Home just hasn't felt like home sense.
O t h e r
Last edited: