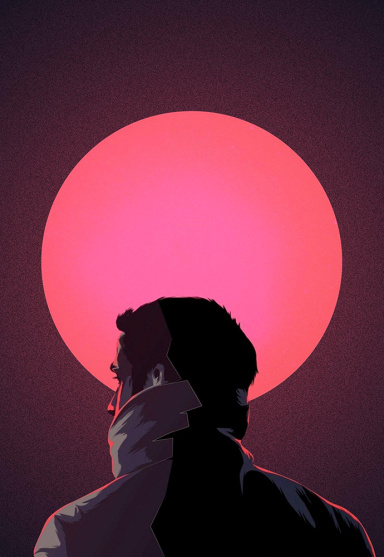 LET'S DO METH AND CHOP UP OUR NEIGHBOURS  ヲ 詠よ意イめフ
SECURITY DEPARTMENT
DONATING MEMBER
Roleplay Invitations

Not Taking RP Invites at this Time

The ground seems to blend into the sky itself: where the two meet is anyone's guess.

After all, this is Limbo. A plan of raw, infinite creation: Flatland for the awoken consciousness. It's entirely possible that the ground and the sky stretch on forever, never to meet. It's equally possible they are one and the same.

Yet the men and women who trek through the open white expanse have no time for such philosophical musings, and they are not here for exploration. Each carries a mark on their person that identifies them as part of their order, and each wears some manner of clothing or apparel dyed or stained red.

They are here on the hunt.

And their quarry is almost in sight.

This section of Limbo has been morphed and clouded to resemble cliffs hewn from alabaster, and the hunters have positioned themselves on the high ground. Down below, in the valley they can peer in upon, a column moves. Lurching like soldiers marching to math metal, misshapen and grotesque. Just enough about them is human to be recognisable, but only just. A few dozen of Inferno's Legions at the most, a scouting party, and at the head of their column strides a figure clad in black robes and whose head is garbed in a brutal steel mask.

Nothing about this being could be mistaken for human. From it's movements (sleek and loping like a travelling predator) to it's height and shape (almost eight foot tall yet spindly thin), the utter alien nature of this scouting party's leader is made clear. The Nephilim periodically cranes it's masked face to watch the skyline, but the Frumentarii hunters remain just out of sight as they tail the force.

One of Inferno's many sorties into Limbo, trying to find an entrance into Metropolis itself.

The hunters are here to make sure this is one scouting party that never reports back.
1