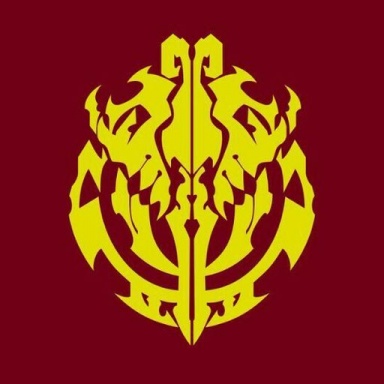 Invitation Status
Posting Speed

Speed of Light
Multiple posts per day
1-3 posts per day
One post per day
1-3 posts per week
One post per week
Online Availability

Mostly after 4pm Eastern.
Writing Levels

Give-No-Fucks
Beginner
Elementary
Intermediate
Preferred Character Gender

Male
Female
Genres

Fantasy, Scifi, Modern, Edo, Magical, Horror, Romance, Yuri, Historical, Military

Damien had been in Russia on the a front with Finland when he got a letter from General Patton. It had stated as such;
Dear Damien,
This letter is to congratulate you for your progress on the Russian Front. You have been promoted to the rank of Major. Because of your recent success you have been chosen to lead a small squad to the Chinese front and take on Imperial Japan. With this small squad you will proceed through China, to South Korea, and finally to Japan itself. This mission will have you go into enemy territory to actually give us a chance in this war. Things have been hard and war is never easy but I personally put my trust into you. Everyone here is counting on you to give us hope and an opening to push back. This war has only caused death and chaos... Blah, blah, blah....
Sincerely,
General Patton
That wasn't all of what was on the letter but that was the gist of it. Damien was to lead a small squad behind the enemy lines into Japan to start taking out key building and factories that supply them. Along with the letter was a small list of names, each varied from country to country. Some were American and some were Russia. He thought he even saw a German in there. They had been instructed to meet at Krasnokomensk on the Chinese front. Everyone would get there before him so it would be interesting to walk into the dynamic they created without a squad lead to keep them in check. Potentially it could cause problems between comrades but this was a mission that couldn't fail and they should know the importance of it. Everyone was sent a letter that they would meet at the Eden Hotel until further instruction. The only other problem would be choosing his second in command. He needed to choose a back up in case he died or was not around to make important decisions. This was war and anything could happen, anyone could die. Luckily Damien was a Vampire so he learned pretty quickly how to use his powers on the front line. The only problem would be his "new comrades" They might be inexperienced and it could bring the whole mission down.
Today was the day everyone should be getting to the Eden Hotel. This was set up so that everyone could get to know each other and then rest before moving out when Damien gets there. General Patton had set the rooms so everyone was on the same floor of the Hotel and thankfully it had a bar in it. The bar was actually kind of big but the hotel had no restaurant. The town was quite small and there was not many people in the town due to how close to the front lines it was. You could still see the pock holes caused from tanks and mortars. Even the building itself had bullets marks on the outside. During this battle the Russians had succeeded in pushing back the Japanese so the front lines had been moved a good 50 miles. That made this town the perfect place to gather everyone. Close to the border and close to the action, but not far enough away to waste time traveling. It wasn't long before each member trickled into the Eden Hotel.