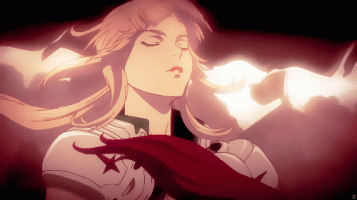 ♕ 𝓖oddess ♢ ǿ𝑓♢ Đungeoneering ♛
Original poster
DONATING MEMBER
Roleplay Invitations

One on One Roleplays
Posting Speed

One Post a Day, A Few Posts a Week, One Post a Week
My Usual Online Time

(Sometimes during work if we are slow) after work and weekends :)
Writing Levels

Intermediate, Adept, Advanced, Adaptable
Genders You Prefer Playing

Female
Playing Style- Passive or Aggressive

Depends. If its my plot I'm aggressive, if its your plot I let you take the lead unless we discuss something different.
Favorite Genres

Most any. Love historical, scifi, and fantasy mostly.
Genre You DON'T Like

Furries?

Manna Beast

AceSorcerer

Nickboom

Mizos

Blue Warrior

ORbTucker
Hey guys! I need to tell all of you something but please forgive me doing it in a group thing - first of all Thank you so much for your patience with me
I know I haven't been around but I have tried to keep everyone in the loop.
The truth is last year I was severely depressed and it blocked my writing pretty bad - after finally getting help from my family earlier this year I was in the hospital for several weeks and when I got out quit my job to start fresh.
Things have been crazy since then as I have both been getting my feet on the ground, learning to cope with how things are now, and just exploring what it means to be me again. I know it sounds silly but it has just been what's going on.
That being said & you have all been so patient and supportive and I appreciate it so much. I hope you know I actively think about our roleplays all the time (seriously I'm always plotting a response for one or another it feels like).
One of the things we recently took care of was setting up my office again though so I plan to be back on and more active again hopefully by the end of this week or this weekend. I am really excited to 'come home' again here at Iwaku and I will be replying to my roleplays oldest to most recent but intend to have them all lined out before I post anything so no one will get ignored

Catharsis
,

CptMuttonchops
- we discussed starting some roleplays but I'm afraid I haven't been around much. If you are still interested please know that I will do my best to be more active and I plan to be back soon.
So sitting down and writing this out for everyone has been difficult but I really wanted to do it - normally I'd change my status or my signature but not everyone seems to see that so this was the best thing I can think of.
Thank you again for reading