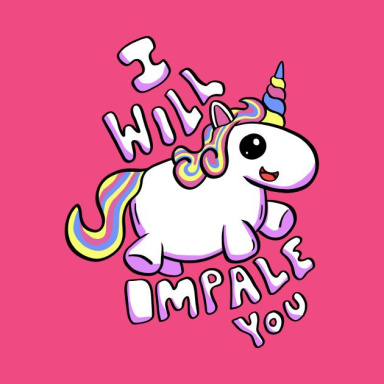 Invitation Status
Posting Speed

Multiple posts per day
Online Availability

8:00 AM - 4:00 PM
Writing Levels

Prestige
Preferred Character Gender

Male
Primarily Prefer Female
Genres

Political intrigue, fantasy, futuristic, sci fi lite, superheroes, historical fiction, alternate universes. Smittings of romance, but only as side plot.

the lightbearers
HEROES FROM BEYOND
---
---
---
- NEO-EARTH 3258 -

Blackness blanketed the night sky, specks of color like pinprick holes in the fabric glittering through a translucent curtain of clouds. The little boy, pajama bottoms dragging along damp turf, stared languidly upwards. In one hand, he clutched the holobook they finished moments before, in the other, a stuffed white rabbit. A mop of sandy blond hung in his eyes, but if he noticed at all, it did not reflect in the sea glass orbs. Pure wonder was the mask he wore, the heavenly lights incandescent in his gaze.

"What are you looking for, my dove?" His mother asked, her warm, gentle hand coming to rest upon his shoulder. Her eyes followed those of her son, skyward and searching.

"The black space..." The little boy answered, "The missing light."

"Ah. Is this why you were so quiet during supper? And all those questions just now during the book? Did Mrs. Lee talk about that in class today?"

Head bobbing, he canted his neck further back, "He said that one day they were there and the next night, poof. Gone. He said millions of Och'Nari died. And then Benjamina said it didn't matter... Cause they were just ugly scarheaded weirdos... But..."

A sigh escaped his mother, and turning him with her other hand, she crouched before him, gingerly bringing his face to meet her own, "Everyone matters, Kash... Do you hear me? No matter what they look like or do or are. They matter... Do you remember what I used to tell you, when you would ask how many stars there are?"

"...Always one less than there should be. I remember..." He answered, diligently, and for a moment he smiled, before it faded into a frown again as those words sank in.

"And that, Kashel, is why we fight. There is a missing star in that sky, and it should be there. Because those people deserved better. And you are never to forget that... No one should ever forget it."

"I won't, Momma. I promise."

"Good. Now... Off to bed with you..."

"Oh, Momma... Not bed..."
---
- ABOVE NEO-EARTH 3280 -
Like a sword slashing through silk, the Dauntless speared across the sky, leaving a contrail of fire and smoke as it burst through the carcass of the ruined Cultist vessel, scattering debris across the vacuous battleground.
"Whoo-ee!" The pilot crowed, giving a twist of the controls and barrel-rolling to the right, "Another one down, boys! What's that make it… Twenty-to-nine?"
"I'm not a boy. And it's twenty-to-fourteen, you cocky ass… Now it's fifteen!" Another voice chirped, impatiently, "Or did you want me to leave that Dick-earred devil humping pricks on your tail?"
"You always have such a way with words, Neff… What did we talk about with the name calling?" The pilot continued with a laugh.
"That you can't insult something that don't have a soul? And you got a way of forgettin' to watch your a--damn it! Ten o'clock, Kash! Three comin' in hot!"
"I see 'em… Light 'em up, Sky Queen."
"...You mother--…" Whatever rage-filled roast followed was drowned out as the two pilots turned on the incoming raiders. Jets of light filled the sky before three near-simultaneous explosions as the raiders were reduced to shrapnel.
"Yeeeah! Hell yeah! Suck on that, Goat-lovin' Inkies!" Kash's voice resonated over the comms again, and Nefertiti's lip curled in an unbidden grin.
"Language, Mr. Devlin." She chided dryly, "Now c'mon… that looks to be the last of 'em. Let's head in. I'm low on fuel and hell if I don't need a… what is
that
???" Her eyes widened as they took in the shape on the radar, heading in their direction.
"...Is that… some kinda ship? Do we engage?"
You are not alone…​
"...Nef! You there?"
Help is coming.​
"Hey… Nef, come in… Do you read?"
Help is coming.​
"Nef! Damn it! Do we engage!?"
Help is here.​
---
"I don't get it, Nef… Why do you have to go?" Leaning against the door frame, Kash raked a hand through his hair, "You're the best damn fighter we got up there, right now…"
"Like hell, I am. I'm not even that good a pilot, Kash. And you know why I've gotta go…" Looking up from her packing, Nef flinched just slightly at the look on the man's face, "...Stop. I'll be back, alright? Ain't like I plan to go up there just to die… Besides, you're the one we gotta worry about. Gonna have to watch your own--"
"Don't go." Stepping inside, Kash pressed the keypad to close the door, "Please, Nef. You know… you know I'm not good with--"
"...It's not goodbye, Kash." With a sigh, Nefertiti closed the trunk and turning to her partner, smiled faintly, "Hell. When did you turn into such a sentimental scrub, anyway?"
"Since that
thing
showed up, and decided to drag my best friend off to God knows where…"
"Best friend? What is this… middle school?" With a laugh, Nef reached out a hand, catching Kash's between her fingers ,"This is important. You know it. We all do. These things… they're gonna change the whole damn universe. They're gonna end this war. And if I get to be even just a small part of that…"
"So it's about glory?"
"...Damn it, Kash. Don't go there."
"I know… I… I'm sorry, Nef. I just…" Breathing in, his arm rose, fingers glancing across her cheek, sliding through her hair to rest at the nape of her neck, thumb gingerly gliding along the length of the scar he knew too well, "All those plans we made…"
"...Are gonna happen. When I get back. God, you're dramatic."
"You like when I'm dramatic…"
Eyes meeting his, Nef grinned, shaking her head, "...I like shutting you up when you're dramatic."
---
Fingers brushing the steel dash, Nefertiti's eyes rose to the bleak, empty space outside the viewing window. Growing up on a planet like Tarnigarth, she wasn't particularly given to fear. But if there was one thing Nef wasn't particularly fond of, it was the unknown, and there was nothing... nothing more unpredictable than untouched space, while trapped inside a giant sentient metal robot, "...How much longer, Tank?"
"Not long now, Girl." The deep baritone voice echoed, and somehow it was both comforting and enough to make her right eye twitch, "Not long…"
---
It was the voice heard round the universe. A cry in the wilderness of space. Those that heard it loudest… those that heard it clearest were the ones the Lightbearers sought.
Help is coming
.
And it did come. Scattered throughout the once allied planets,
they
came. Some with willing obedience, others a skeptic's mind… They found their Champions, claimed their pilots… and when the signs were right, they set off among the stars to the one place even the Cult of Invariance dare not go.
The Fall.
Beyond the destructive field of asteroids, beyond the wartorn system and into the dead space… where no planet survived. It was here they made their berth… waited.
"...But what the hell are we waiting for…?" Nef's breath escaped in a vapor as the air inside the cockpit cooled, pricks of gooseflesh climbing up and down her arms, beneath the dark green jacket she wore. She'd asked four times now, all with increasing levels of exacerbation, and each time, the Mech spoke only one word, repeating it again this time, in that same docile drawl.
"...Her."
"Yeah, okay, Big Guy. I get that. You've said it. Every time. But
who
is her, and how the hell long are we gonna sit here, freezing to death?"
"...Your call, Girl. To avoid detection? Heat-signatures… you called them?"
A deep sigh whistled through her lips, "...Fine.
Fine
. Just… I'm not waiting here forever, alright?"
"...Soon. They'll come, soon. Her pilot was...reluctant."
"How do you know?"
"Feel it."
"Right… Nothing on my radar. Nothing the scanner's pickin' up… You sure they're…"
"Shh. Peace. They come."
Lights flooded the space on the floating island on rock they rested on - All together there were thirteen, now. Thirteen Mechs. At first, Nef had tried hailing them, but when there came no response, she determined, as her own had, their Mechs had taken the controls. It was alarming at first, when she found she was no longer piloting the massive ship, but after hours of drifting through space, she'd given up the fight, and some time later, they all landed on the broken planet, one right after the other.
Growing brighter, the light became a concentrated beam on the planet's surface, before with a dust cloud, a fourteenth Mech appeared. Rising to its full height, the fox-like face scanned through the waiting crowd, and a moment's silence resonated like screaming as Nef waited, breath held.
Suddenly, a voice echoed through the emptiness, resonant and clear.
"Thank you, Dear Champions… for coming. I understand you are wondering why you've been brought here… and in due time I will explain all. But first there is something I must do." The beam of light widened, until all thirteen were captured in its glow, "I speak to you… Lightbearers. You know my voice. You know whose legacy runs within my veins. I call to you, now… Arise Men of Arms. My knights of Valor. For we have work to do... A sworn duty."
There was a sudden shifting, as Tank suddenly rose upright, and gripping the chair beneath her, Nef blinked. The dash purred to life, and a rumble came from deep within the Mech, Nef's teeth chattering together as the entire cockpit began to quake.
"What's goin' on, B-b-big Guy?" She asked, gritting her jaw.
"Peace, Girl."
The Mech's arms shot out, first the right, then the left and with a bright white, nearly blinding light, the form began to shift as the metal material that made up the Mech's surface twisted, churning. From the shoulders, metal epaulets popped free, and from each of these, massive cannon-like weapons unfolded. All around, the other mechs began to shift as well, forming blades and guns, cannons and spears...
"Oh… sh--"
"
Peace
..." Tank rumbled.
"Sorry…" Nef whispered, grinning, "But that's freakin---"
"Arise! Guard your charges at all costs…" The woman's voice interjected once more, "And do for this galaxy what we could not do for our own. This undue suffering ends… For today, we will split the skies with their fierce and brilliant resolve. Today… we are
liberty
! We are
justice
... We are Lightbearers. And we will bring darkness to its fall…"
With a great leap, the fox-headed Mech shot off from the planet's surface, blades protruding from each of its arms as it rose higher and higher, into the star-dappled black. One by one, the others followed…
---
- NEO-EARTH -

The dais was set in the centermost courtyard of the Council Senate. With a heavy thud, each of the Lightbearers landed upon it. The cockpit bay hissed behind her, and turning Nef watched as it breathed open, the belt that latched her into the pilot chair finally releasing its relentless grip on her midsection.

"Down there, Girl." Tank hummed, and rising, Nef looked outside to see a crowd forming at the foot of the dais. With a sigh, she crossed to the bay door, and pressing the button beside it, retracted the dove pin from its slot. Slowly, the lift descended, and at the bottom, the cage opened. As Nef stepped onto the platform, her eyes shifted to the center where the fox-mech had landed. From the lift two figured appeared - the first appeared to be a male build, but his face was quite literally a mask… metal - mirrored, reflecting back the growing throng of on-lookers. Beside him, a woman, tall and thin, waifish almost, with intensely pale skin and white hair running the length of her rigid back. She held herself with a tense regality, but there was something meek about her countenance… almost shaky, and with her proximity to the masked man beside her, Nef half waited for the woman to keel over at any moment.

Approaching the podium generally reserved for the Senate Speaker, the woman looked out over the sea of faces, breathing in deep before she spoke - the voice that which Nef had heard in Tank's cockpit earlier…

"Good evening citizens of Neo Earth… You do not know me, and I do not know you half as well as I would have hoped. My name is Princess Ollendria of Casin'dol… That which you now refer to as The Fall. And I come to you now in your most desperate time to lend aid. These… are the Lightbearers of Casin'dol… Our guardian force, sworn to protect those to which they are charged. They have watched for many years... and seen many faults in mankind. But so too have they seen much that is good. And now, in your darkest hour… we will stand with you... We will fight for you... and together, we will take back the galaxy."

---
TAGS | @Mobley Eats, @Red Thunder, @Doctor Jax, @KatSea, @The Wanderer, @Chile, @Childish Grumpino, @happydeath, @DarinValore, @WingWong

Last edited: