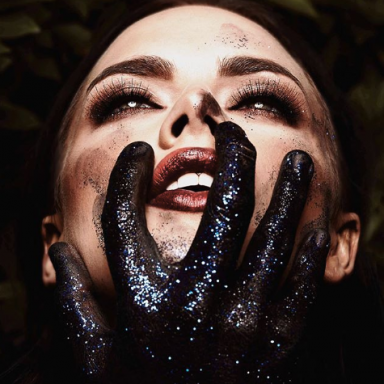 My dear sweet nothing, let's start anew.
Original poster
FOLKLORE MEMBER
Invitation Status
Posting Speed

Slow As Molasses
Online Availability

Evenings.
Writing Levels

Advanced
Prestige
Adaptable
Preferred Character Gender

Primarily Prefer Female
Genres

Modern Dark Fantasy, Urban Fantasy, Far Future Deep Space Science Fiction, Cyberpunk, Historical Horror, Alternate History Horror, Greek Mythology, Post-Apocalyptic, and so forth. I really think I can play in any setting if the plot and the cast are interesting to me.
P R O F I L E S


Anything in [brackets] is something you need to take out and replace with whatever it says to replace it with.
Profiles are to be sent via PM to Villains. Accepted profiles are to be posted in the profile thread. Declined profiles will be given reasons why they have been declined, most of which are fixable. Feel free to do what was asked to fix a denied profile, and then resend it.
Any questions can be directed to @Villains on Iwaku or on Discord.



Code:
[b]Crew Member[/b]
Full name:  
Alias/Nicknames: 
Gender: 
Species/Race/Breed: 
Birth Date:  
Age: 
Last Known Residence: 
Crew Position:  [see list for available options]
Allegiance/Alignment/Clan(s):  

[b]Visual Identification[/b]
Height: 
Weight: 
Build: 
Eye Color: 
Hair Color:   
Skin Tone/Color:  
Scars/Tattoos/Piercings: [link to an image or give a written description]
Description: [link to an image or give a written description]

[b]Social[/b]
Sexuality/Preference:  
Allies: 
Enemies: 
Likes: 
Dislikes: 
Hobbies: 
Personality: [give a written description]

[b]Equipment[/b]
► Weapons: [link to an image or give a written description]
► Combat Attire: [link to an image or give a written description]
► Accessories/Miscellaneous: [Personal effects, sentimental possessions, etc.]

[b]Fighting Style[/b]
➣ [General/Preferred Style]: [description of style] 
➣ [Weapon of Choice]: [description of weapon]
➣ [Special Abilities/Affinities]: [description of ability/affinity]

[b]Psionic Path[/b]
Path of [Name of the path]:
☆ [ability 1]: [ability description]
☆ [ability 2]: [ability description]

[b]Personal[/b]
Relationship Status: Single.
Family: 
Known Languages: [Race languages can be noted as (race name) standard. IE: Auroun standard, human standard, etc. The universal language is galactic standard]
Personal History/Background: [3+ paragraphs backstory. Feel free to write more than the expected amount.]