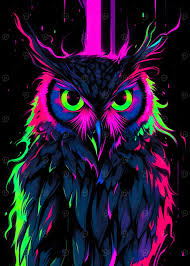 MOTHER OF OWLS AUTUMN
Original poster
ADMINISTRATOR
MYTHICAL MEMBER
Posting Speed

1-3 posts per week
Slow As Molasses
Online Availability

10AM - 10PM Daily
Writing Levels

Adaptable
Preferred Character Gender

Female

GREETINGS MINIONS Ò◇Ó

YOU ARE INVITED TO TEA TIME ON TUESDAYS AT TWO O'CLOCK CENTRAL TIME IN THE CHATBOX.

WHERE WE WILL DISCUSS WHAT TEA WE ARE DRINKING, TAKE OUR MEDS, AND TALK ABOUT ALL OF OUR FAVORITE ROLEPLAY THINGS WITH TOPICS OF THE DAY.
​
Come be my friends and let us be nerds about roleplaying and cool tea. >:[
OCTOBER'S THEME IS FEARFUL WORLDBUILDING
Worldbuilding is SUPER fun and there are so many aspects you can focus on to help make your worlds rich and
real
. To go along with this month's Fear Festival on Iwaku, our discussion themes at tea time are going to be spoopy and fear related! We'll have some plotting sessions and see what sort of neat things we can inspire our muses with!
Tuesday October 4th - Frightful Holidays
Every place in the world celebrates holidays or has days of remembrance. During this Tea we'll think up all sorts of different scary things that might be celebrating - or meant to be grave reminders.
Tuesday October 11th - Rituals of Death
You can't escape Death and every culture has it's own way of dealing with it. For this Tea, we'll talk about the different sorts of rituals that go with handling death and how it can be used in plots!
Tuesday October 18th - Urban Legends
No matter what town you travel to, there is always a local urban legend about some sort of spooky event. Be it that murder house, or strange creatures in the woods. Creating our own urban legends will be quite fun during this Tea!
Tuesday October 25th - Monsters on the Loose
There's nothing more fun than creating your own monsters for a world! During this Tea we'll talk about all kinds of monsters and what we feel makes them most scary!
Last edited: