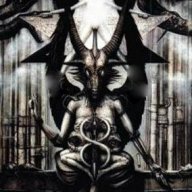 Gazorpazorpdeus
Original poster
I've just got the Hermetic Tarot - the deck used by the Golden Dawn. I gave myself a reading and found it quite accurate.

...

*glares back at you*

SHUT YOUR FACE!




Anyway, if anyone wants a reading I could do one for you. You ask a question and focus on it (communing with the subconscious and all that sort of thing). It also helps if the Questioner shuffles the pack... but we can't do that, so I'll just have to think about you a lot as I shuffle for you...


<_<



Anyway.... any takers?