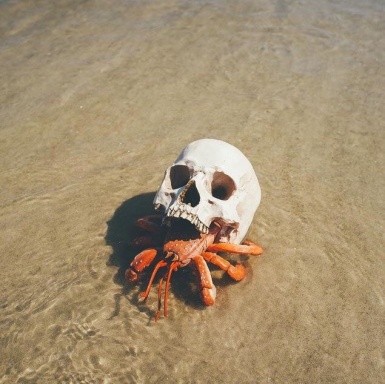 Skulls for the Skull Crab
Original poster
FOLKLORE MEMBER
Invitation Status

Looking for partners
Posting Speed

1-3 posts per week
One post per week
Slow As Molasses
Online Availability

Usually every day, but I often don't like posting every day.
Writing Levels

Elementary
Intermediate
Adept
Adaptable
Preferred Character Gender

Male
Female
Nonbinary
Genres

Fantasy, modern fantasy, high fantasy, romance, slice of life, sci-fi, grimdark, light fandoms (next gen, non canon chars, etc)
Hey Ho Everyone! I am Tari, and some of you might even know me! I'm generally into group RPs, but I want to try 1x1 for a bit. I have tried it before, but my first one was a flop and the second one fizzled when my life went to heck. So I'm searching again!
Firstly, a few guidelines for anyone interested.
1. I only want to use forum as the medium, not PMs. They get too cluttered for my liking.
2. For the most part, I want people who are 16+, unless you are a very mature youngster. But even doing soft romance with anyone younger than that just feels like I'm doing something wrong.
3. I don't want to write novels, but I also don't want one liners. Somewhere in between a small paragraph and a few larger paragraphs.
4. I want to test out/replay some of my old characters, so you have been warned: they are already formed in my head. If you cannot stand the idea of playing with a used character, I can make a new one, but I'd prefer not to.
5. It would be great if you were okay with our RP turning into a story at some time, I love writing RP plots into stories. If not, I understand.
Okay! If that didn't scare you away, here are some rules of mine!
1. First and foremost, Do Not PM me for a star roleplay if you are under the age. I've had it happen once before, and I will report you faster than you can say "Hello. My name is Inigo Montoya. You killed my father. Prepare to die." That being said...
2. I expect things to probably get spicy, please respect my boundaries and I will respect yours.
3. This doesn't have to turn into sexy times, I'd mostly prefer if it didn't, but if I trust you and we are both of age, then I may not have any qualms with it.
4. I am generally the more dominant in role plays, so having a person who likes to follow me around would be great. I also don't mind, and generally encourage it, if you want to help develop.
5. I usually play guys, but I don't have to. I can also play girls, I just prefer men and most of the characters I want are male.
6. I don't play mxm or fxf. I'm just not comfortable with trying it right now.
7. For the most part, I use art for characters. Some I will use real photos. I will likely not describe them, except for the fandom ones.
Well now that we have the boring stuff out of the way...
​
PLOTS [My character is in parentheses, M! means male, F! means female]

(M!Killer) x F!Unknowing Love Interest [will have supernatural themes, including powers for both]
(M!Demon) x F!Kindly Human
(M!Demon) x F!Supernatural Creature
M!Demon x (F!Uptight Mage)
M!Human x (F!Monster Girl [or girls])
(M!Angel) x F!Supernatural Creature
Princess x Prince [I can play either]
Princess x (M!Assassin)
Dragon Rider x Dragon Rider
M!Vampire x (F!Human)
Adventurer x Adventurer

My Fandom Interests [No canon characters, all OCs.]
Skyrim: (M!Altmer Dragonborn) x F!Nord Bodyguard
D. Gray-Man: Exorcist x Exorcist
Bleach: F!Shinigami x (M!Arrancar)
Supernatural: Hunter x Hunter
[I will warn you, I am very rusty with Bleach and D. Gray-man, and mostly want to use these so I get interested in them again]

I am also willing to play any of these plots with multiple characters! If you want to do that, let me know and we can work something out.

So this is all I have for now, I'll probably update this eventually, but for now, let the joining commence! I am very excited to RP with people!
​
Last edited: