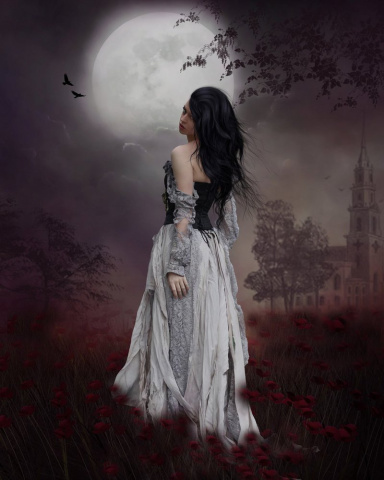 Shinigami: Death God
Original poster
Invitation Status

Look for groups
Looking for partners
Posting Speed

1-3 posts per day
One post per day
1-3 posts per week
One post per week
Slow As Molasses
Online Availability

Varies no exact time to be exact
Writing Levels

Intermediate
Adept
Advanced
Prestige
Adaptable
Preferred Character Gender

Female
Futanari
Primarily Prefer Female
No Preferences
Genres

Fantasy,Historical, Romance, Modern, Modern-Fantasy, Libertine, Adventure , Disney and Sci-Fi

In the criminal Justice system, sexually based offenses are considered especially heinous In Salem, Massachusetts
, the dedicated detectives who investigate these vicious felonies are
members of an elite squad kwown as the Special Victims Unit.These are their stories.



﴾ Belle | 28 | October 31st
| Russian/ Irish ﴿

༼
Full Name
༽
« Belle Lyn Hail »

༼
Nickname
༽
« Elle or Lyn»

༼
Gender
༽
« Female »

༼
Physical Description
༽
«
height
5'8
weight
120
complexion
: pale flawless skin
eye color:
crystal blue
hair descriptio
n: long wavy dark brown
natural markings
: none
piercings
: just ears
tattoos
: on her wrist and back

Detective or DA or captain
:
Detective been working for the SMPD for 7 years

༼
Personality
༽
« + Ambitious
+ smart
+ witty
+ Charming
+ Loyal
- hot headed
- sarcastic
- doesn't take things lightly
- to focused on work
- looks to every man except colleagues as a suspect»

༼
History
༽
Belle was born to a mother who had been raped. Her father was known but not caught. He always seemed to be close to getting caught. Her mother seemed to hate her. She glared at her and barley spoke to her. When she was 16 years of age. She had to start taking care of her mother. Her mother was loosing it.

At 18 she graduated and went to college for criminal studies. However at 19 her father still hadn't been caught. She decided to go and be a cop. After a year of working as a rookie. Her first big bust moves her up to Detective. She is now Lead Detective. She had worked her way to the top of the new unit Special Victims. She was glad because she could catch men like her father. The only person to know her past is her captain, and her partner. She works on her mother's case on the side. She also has a brother she has no clue exhisted. She however now shares he time between her Job, Her partner and her partners kid. She always wanted a child. She however never found any one to have one with.

༼
Likes
༼
kids
working out
Work
Reading
Healthy food
Horse back riding
Horror movie's
free time when it is gotten
Night time
Her pets
Her partner
Swimming
Shooting

༼
Dislikes
༽
rude people
Most men who get to close
when criminals get away with stuff
Red meat
High fructose corn syrup
Losing a suspect

༼
Hobbies
༼
Swimming
Reading
And watching a movie when her nights are free

༼
Talents
༼
shooting
fast
Flexible

༼
Weaknesses
༽
- Her partner
- Her dog
-her squad

༼
Fears
༽
Loosing her partner
Loosing her dog
Loosing partners child


༼
Relationships
༽
With partner but start out as friends and moves from there.. will see what happens

༼
Family
༽
Alice Hail deceased
Father Thompkins Smith unknown
Brother unknown
Dog Rogue
༼
Other
༽
«
Watch "Evanescence-Hello Lyrics (Fallen)" on YouTube
»

​
Rules
Obviously follow All The Site Rules, And Whatever I Say and the Co Gm ( to be Determined ) Goes

Posts and others
Keep all OOC in this thread. No RPing takes place here, only OOC and Cs sheet here. Please post 2+ Lines And Please Try To Have Proper Spelling I know we all mess up at times I am guilty of this and give others something to work with.
Characters
Please, When Making Characters... Use The Cs Given.
Keep All Of Your Characters Active Please.
You are not allowed to use anime Or cartoons or drawings in this Rp at all, all images should be real people {or animals} and characters should be Heterosexual, Bisexual, and Asexual. I have nothing against LGBTQ community at all, just my preference for the rp is all.

No Mary-Sues, Gary-Stus, Or God-Modding. No Powerplaying . must write in third person, no first don't know what this is ask me.

IC and Roles
Wait To Be Accepted By Myself or my co gm (to be determined) before jumping into the rp. You can not be your own other half sorry guys want it to be even Steven. If someone asks a question, Please feel free to answer if you don't know the answer then let me or Co gm ( to be determined) answer the question.

Have Fun!
This is Highly Important and Dangerous... Just kidding on the dangerous part. If your not having fun you shall be put in the stocks for a day till you cheer up. Just kidding again. However RPs are supposed to be fun. I may be strict in OOC but If you should enjoy the story and as title says have fun get lost in the world of detective's.

Now as for yes' Drama, Romance, action, and death will happen. Just kidding again on the death, well may be. How ever all rules are subject to change if need be.

To know you have read this I ask that you put your favorite song in your cs in other
Picture Here :: No Anime/Cartoons/Drawings, Real, Human Pictures Only}
﴾ First Name | Age <between 25-30> | Birthday <month and day>
| Nationality/Ethnicity ﴿

༼ Full Name ༽
« Here {First, Middle <optional>, Last} »

༼ Nickname ༽
« Here »

༼ Gender ༽
« Here {Male or Female} »

༼ Physical Description ༽
« Here {include height, weight, complexion, eye color, hair description, natural markings, piercings and tattoos} »

detective or DA or captain:

༼ Personality ༽
« Here {minimum of 5 traits each positive and negative} »

༼ History ༽
« Here »

༼ Likes ༽
« Here {at least 5} »

༼ Dislikes ༽
« Here {at least 5} »

༼ Hobbies ༽
« Here {at least 3} »

༼ Talents ༽
« Here {at least 3} »

༼ Weaknesses ༽
« Here {at least 3} »

༼ Fears ༽
« Here {at least 3} »

༼ Relationships ༽
« Here {please indicate what the relationship is :: friend, enemy, best friend, crush, secret crush, significant other, ex significant other, etc...} »

༼ Family ༽
« Here {please include the name and relationship to the character at the minimum.} »

༼ Other ༽
« Here {any additional information you would like to add} »
Last edited: