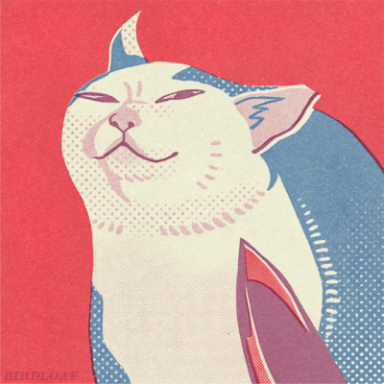 Angry Botanist
Original poster
Roleplay Invitations

Group Roleplays, One on One Roleplays, Private Convo Roleplays
Posting Speed

Speed of Light, Several Posts a Day, A Few Posts A Day, One Post a Day, A Few Posts a Week, One Post a Week
My Usual Online Time

6:45 AM - 7:15 AM, 3:00 on, on weekdays. All day on weekends.
Writing Levels

Give-No-Fucks, Beginner, Elementary, Intermediate, Adept, Adaptable
Genders You Prefer Playing

Male, Female, Transgender, Androgynous
Playing Style- Passive or Aggressive

Depending on the plot, I can be either passive or aggressive.
Favorite Genres

Scifi, Crime/detective, supernatural, apocalyptic, horror, magic realism, mystery, historical, Western(at points)
Genre You DON'T Like

Furry

"Cool, thanks for that, I was reading it because I'm going to be driving in a minute and I'm pretty sure you don't want me to crash us into a tree, but whatever floats your fuckin' boat."

Austin said sourly, scowling, though not looking at Lee as he marched outside

"I'll just ram into the nearest pedestrian, then a school building. Whatever. It's cool. All good."

He opened the drivers door, huffing a bit as he slipped inside

"Not like there's anything new on there, though, so maybe I'll just do the pedestrian. Its a one-kill hit-and-run sort of file. Watch that new forensics team not be able to catch me though."
He fell quiet as he pulled out of the lot, drumming his fingers once more against the wheel with annoyance. While he did that, a few texts were sent to Lees phone.
Text From: Evelyn Harris
To: Lee
Hey. Before you go and ask 'who is this?', my name is Evelyn Harris. Don't ask where I got your # from, it doesn't matter. Are you the one currently working with Detective Gallagher? And please, just answer yes or no, I already know that he isn't a pleasure to be around, so that's not what I'm asking.
Meanwhile, Austin had calmed down a bit. Took a few deep breaths, and then he had realized there was no way out of this, and making the car ride uncomfortable really wasn't worth the energy.

"Alright. Okay. No alarms were tripped, right?"

He began, keeping his voice level just for the sake of not sounding as if he was bitching, though he wanted to be

"We need to figure out how that happened. Best way to do that is to turn on the security systems again and have me run through it like I'm committing the crime, see what trips and what doesn't."