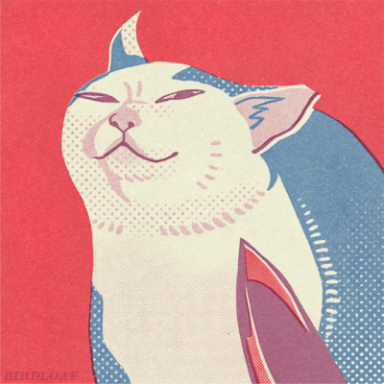 Angry Botanist
Original poster
Roleplay Invitations

Group Roleplays, One on One Roleplays, Private Convo Roleplays
Posting Speed

Speed of Light, Several Posts a Day, A Few Posts A Day, One Post a Day, A Few Posts a Week, One Post a Week
My Usual Online Time

6:45 AM - 7:15 AM, 3:00 on, on weekdays. All day on weekends.
Writing Levels

Give-No-Fucks, Beginner, Elementary, Intermediate, Adept, Adaptable
Genders You Prefer Playing

Male, Female, Transgender, Androgynous
Playing Style- Passive or Aggressive

Depending on the plot, I can be either passive or aggressive.
Favorite Genres

Scifi, Crime/detective, supernatural, apocalyptic, horror, magic realism, mystery, historical, Western(at points)
Genre You DON'T Like

Furry

"You haven't told me how that random cat you took off the street is doing."
Austin Gallagher didn't have much family. His mother, who he had never met, died when he was younger, and by younger, the age was exactly 'just born'. She had been buried in a nearby cemetery, a place named North Gate, and at first, her grave was overrun by flowers. After a few years, though, only one bouquet appeared every year; her side of the family didn't feel the need to stick around, since they had never liked her husband, and they hadn't gone through the process of getting to know her son. Austin, of course, thought this was bullshit, considering that on his birthday, he made the effort to go to her grave to put down flowers, even though he had never met her. The least they could've done was kept in slight contact with him, but they didn't, and they likely wouldn't try to get in touch anytime soon.
His father didn't have many relatives on his side of the family, which just left him as Austin's sole source of family for a few years. Then, he got remarried, and for 4 years Austin had a mother, father, and a cousin who lived with them and who was the same age. Which, it was all great. He became a little more social, and things seemed to be looking looking up. Then, when he was 14, about 3 days after his birthday (and, by association, his mother's death), his father was stabbed to death in the middle of their kitchen, left to choke on his own blood.
Austin was the one to find his body. He wasn't all that well-adjusted after that, and the case was never solved and the file left to rot in the back of some old filing cabinet.
So, he, his cousin, and his stepmom moved away. Nothing really happened after that. They visited every year, on his birthday, and stayed for a week so he got the chance to place down flowers for both his parents on the appropriate day. Which was nice, if you didn't account for the fact that it would be nicer if they were both still alive. Not like he could change that, though.
When he turned 18, he decided to be a medical student. He went to college, and he absolutely loved it. He'd always loved anything medical, and had volunteered at hospitals and vet offices and wildlife rescues a lot. It wasn't surprising he was going for it as a career. He loved it, and he was good at it.
He dropped out when he was 25, and moved back to his childhood stomping grounds, using his fathers old office as a living space and a work space. He still had his stepmother and cousin to talk to, but not physically; they lived 3 hours away, and didn't have a lot of time to visit.
That didn't mean that he and Evelyn, his cousin, didn't spend almost every waking minute chatting with each other over text, call, email, or snapchat, though. This was one of those calls.
"Uh, actually- excuse you -her name is Muffin and she's the queen of my heart, so maybe think before you speak, you know?"

He said, side-stepping around desks and people in the station as he made his way to the chief's office for a mystery meeting

"She's doing great and she loves me. We're taking a trip to the vet tomorrow and then I'm going and getting one of those sexy cat trees for her."
"Please stop prefacing things that you think are cool with 'sexy'. Does your apartment building even allow cats?" The conversation fell quiet for a moment, before Evelyn sighed in a manner that could be considered 'tortured'. "You're so getting kicked out if they find her."
Austin decided not to mention that he didn't, in fact, live in an apartment, and his office certainly did allow cats, since he owned it. Evelyn didn't need to know that.

"That's a big if. I'm great at hiding things from people."

He said nonchalantly, stopping outside of the door to the chief's office

"Look, I have to run, text me, love youuuuuu Lyn! Tell Oswin I said hi."
"Yea, okay. I'll tell my girlfriend that my idiot cousin says hi. Bye, Austin. Don't get kicked out of your swanky apartment." The line then went dead, and, after pocketing his phone and straightening his jacket, he walked into the room, shutting the door behind him and having a seat.
"Chief."

He greeted with a nod, leaning back and stretching out comfortably

"I'm assuming this is about a new case that I will, inevitably, rock? Absolutely shatter? Rule?"

He flashed a grin, trying to cover up the fact he had no idea what this was about and he was, of course, anxious over that.
"In a way."

Chief Haddocks said, rolling her eyes a bit at Austin's antics

"Actually, it's about- oh. He's here. I'll just tell you both at the same time."

The door opened, and the chief gestured to the man that came in

"Lee, have a seat. Austin, meet your new partner on a robbery case. It isn't big, so don't whine."
Austin was quiet for a moment, studying the man from behind his shades, before turning to the chief once more with a forced smile

"I thought we agreed that I didn't do partners. Or, like, at the very least, you warned me about when I do get one."
"I've tried warning you, and you always manage to track them down before the case and chase them off, Gallagher."
"Yea! Yea, that's like, sort of the point. You warn me, I warn them, they make the executive choice to leave then rather than do it later during the middle of a case. It's a courtesy I like to provide."

He complained, hands moving as he spoke "Because some people just can't handle me. Because I'm just too great. It's a self-confidence thing."