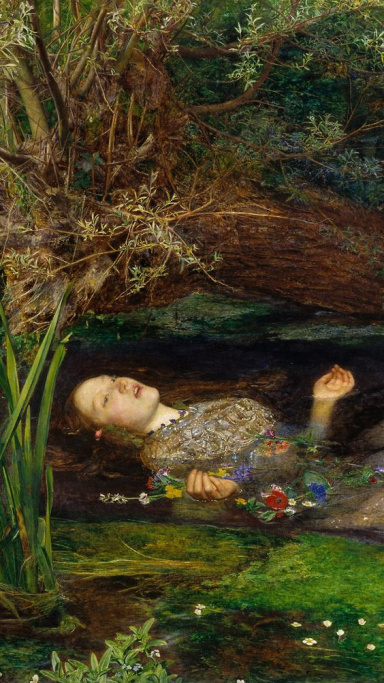 𝘪 𝘨𝘰 𝘣𝘢𝘤𝘬 𝘢𝘭𝘰𝘯𝘦
Original poster
SECURITY DEPARTMENT
Roleplay Invitations

Group Roleplays, One on One Roleplays, Not Taking RP Invites at this Time, Private Convo Roleplays
Posting Speed

A Few Posts a Week, One Post a Week, Slow As Molasses
Writing Levels

Adept, Advanced, Prestige, Adaptable
Genders You Prefer Playing

Male, Female, No Preferences
Playing Style- Passive or Aggressive

I'm a planner, and I tend to throw out ideas left and right and hope that something sticks, so I'm probably more on the aggressive side, but RPing is a partnership and I'm always willing to take a step back.
Favorite Genres

Slice of Life, Horror, Fandoms, Superheroes, Crime, Drama, Grit, Supernatural, Light Sci-Fi, Modern Era, Dark Themes
Genre You DON'T Like

Furry, MLP, High Fantasy, Anime

Hey there! I'm neptune and since I'm looking for a few new writing buddies, I figured I'd make a shiny new search! Please send me a PM or post here if you see something that you like <3
- I have been roleplaying for about ten years. It started off with Harry Potter, then branched into DC Comics and now my interests are pretty much all over the place.
- I'd consider myself an advanced writer that prefers quality over quantity. There is a sample of my writing in my RP Resume, or you can just go through my profile and lurk my current threads. I usually match whatever I'm given, but my standard minimum is three paragraphs.
- As you can see, I like pretty posts but BBCode is not a requirement for writing with me.
- I play males and females equally and don't have a preference for the gender of my characters most of the time.
- I don't mind doubling and I love playing multiple characters as well as NPCs.
- Gimmie that gay shit.
- Straight ships are a-okay too.
- I prefer using real people (actors/celebrities/etc.) for face claims, but I'm also cool with art in some instances as long as it's not anime.
- My character sheets are minimal because I prefer for things develop and come out as the RP progresses. Long and overly detailed sheets take me eighty-four years to fill out and every minute of it is agony. I'll compromise and meet you in the middle, though.
- Realistically, I can reply once or twice a week.
- I try really hard not to ghost people, but it happens sometimes and it's usually because I either missed the alert or checked it on my phone and forgot to grab it later for my laptop. Feel free to send me a poke if you haven't heard from me in a week or two!
- Overall, communication OOC is really important to me. If I don't like the way a scene is going, I'll tell you. If I'm not feeling the RP anymore, I'll tell you. If I'm going to be out of touch for a certain amount of time, I'll tell you!
- It's my not so secret hope to become friends with all of my partners, so feel free to add me on Discord and chat with me!
- I write most of my replies to music, so if we're partners then there's a high chance that a Spotify playlist for our thread will be coming your way.
- Please be 18+ and know that I'll side eye you if you don't have a red or blue heart next to your name.
- I'm looking for someone who considers themselves adept or above in writing ability. I'm not saying you have to have perfect grammar and spelling all the time (I don't, lol), but I also don't want to be left guessing about what your replies mean. I'd also like to see some kind of flow in replies and not just a recap/reaction to whatever I wrote.
- Be ready to plot, plan and worldbuild! I love to brainstorm and bounce ideas around with my partners and it bums me out when that normally fun process becomes like pulling teeth with one word answers. I don't want to tell a story by myself.
- Please don't
only
play one gender; please don't assume a role without discussion; please don't suggest we double and then forget about the other pair; please respect me and my creative endeavors and know that my characters are not just here to romance your OC.
- Communicate with me! If you like something, if you don't like something, if you have an idea, if you want to do a second thread, I'm here for all of it and I
want
to hear everything.
- In an ideal world, no one would ever ghost anyone, but just try to tell me if you want out of the RP or you need to take off.
- I don't poke people for posts. I'm very patient and will wait months for a reply if you need it, but I'd prefer a partner who can post once a week (or more, I won't complain).
[ m x m ][ m x f ][ f x f ][ romance ][ slow burn ][ angst ][ drama ][ heartbreak ][ love triangles ][ closeted characters ][ age differences ][ sociopaths ][ blood ][ gore ][ body horror ][ space horror ][ cosmic horror ][ existential dread ][ american gothic ][ government experiments ][ alternative history ][ political drama ][ the cold war ][ dystopian ][ 1960s - present ][ near future ][ neon ][ vaporwave ][ grunge ][ drug use ][ alcohol use ][ drunk dials and texts ][ tortured artists ][ infidelity ][ secrets ][ polyamory ][ family dynamic ][ slice of life ][ social commentary ][ ghosts ][ demons ][ angels ][ vampires ][ werewolves ][ religious themes ][ big forests ][ a desert ][ hostile aliens ][ zombies ][ monsters ][ cryptids ][ sci-fi ][ super powers ][ vigilantes ][ conspiracies ][ flawed characters ][ unexplained mysteries ][ dopplegangers ][ parallel universes][ altered reality ][ spies ][ androids ][ robots ][ retrofuturism ][ bruises ][ bloody knuckles ][ apathy ][ mental illness ][ time travel ]
I'm not going to list characters, but I do canon/canon as well as canon/OC and OC/OC. Ask me if you're looking for something specific:
- Star Wars
- Star Trek
- Wayward Pines
- The Hunger Games
- Blade Runner
- DC Comics
- X-Men
- Stranger Things
- Pacific Rim
- Harry Potter
- 2001: A Space Odyssey
- The Purge
- Annihilation/The Southern Reach Trilogy
- Alien(s)
- Childhood's End
- Bird Box
- The Stand
Non-fandom pairings:
- Politician / Employee
- Rival / Rival
- Spy / Spy
- Vampire / Fledgling
- Vampire / Human
- Billionaire Playboy / Runaway
- Prince / Prince
- Prince / Princess
- Royal / Commoner
- Researcher / Test Subject
- Doctor / Patient
- Doctor / Nurse
- Deadly Sin / Holy Virtue
- Make a suggestion
Everything listed below is purposefully vague so that we can make it our own during plotting.
- Cold War Russian spies living in America and working for the Kremlin.
- House of Cards style political drama where we can create our own House and Senate conditions and cackle about what a beautiful mess we've made.
- Vigilante crime fighters (powered or non) who used to be lovers (or a team) and are now enemies.
- A meteorite from deep space crash lands on Earth, infecting the first responders who found it with a virus that mimics the flu. After the flu passes, they are left with various powers (telekinesis, pyrokinesis, etc.) and no idea how to control them.
- A medium (who may or may not be a fraud) who assists police with missing persons cases.
- The young wife of an assassin finds herself widowed and on the run with the spy who killed her husband.
- Modern royalty or "Crazy Rich" somebodies.
- Post-apocalyptic cannibal mutants and a pair of survivors trying to make it in the new world.
- The devastating effects of climate change forces humans off of Earth and into deep space to either hunt for a new planet or survive aboard a space ship for the rest of eternity.
- An attempt to colonize the moon (or Mars) goes horrifically wrong.
- Rebuilding society in a lawless land after the failure of the power grid.
- An FBI agent has an inappropriate relationship with a criminal informant.
- Formerly dead people returning to life (not zombies) as if nothing happened and their loved ones trying to make sense of it.
- A far off future where organs are harvested from the poor to give to the rich in order to keep them eternally youthful. Some of the wealthiest have lived for half a century.
- A cult or some kind of budding serial killer based in the 1970s before crime fighting got sophisticated.
- Berlin in the 80s in the same vein as Atomic Blonde, various spy games, lots of neon contrasted with some harsh reality. Good music.
- Some cozy/grungy/heartfelt slice of life thing with deep characters and emotional stakes.
- Pitch me a plot of your own! I'm down to hear anything.
Last edited: