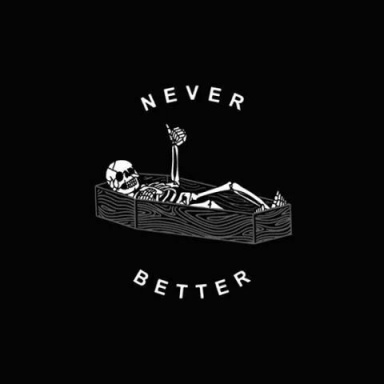 yours truly
Original poster
FOLKLORE MEMBER
Posting Speed

1-3 posts per day
1-3 posts per week
Slow As Molasses
Online Availability

weekends for sure, weekdays vary
Writing Levels

Advanced
Adaptable
Preferred Character Gender

Male
Female
Nonbinary
Genres

Romance, fantasy (high, modern, medieval, whatevs), modern, darker themes, slice-of-life, fandom, adventure, etc. I'm pretty much open to anything so just throw any plot ideas you may have my way.
Name
Marina Isaac Reed
Age
16
D.O.B
July 2nd
Personality & Background
Marina is very quiet, keep to herself girl but has a temper to her. She was always an easy target until high school where she doesn't really get along with anyone.
(It's small but I don't want to give too much away)
Illnesses
Guillain-barre syndrome
(Which might make this role-play a little sad)
Appearance
Hair color- Black
Eye color- Greyish blue
Skin tone- Pale
Height- 5'4 1/2 to 5'5
Weight- 114 lbs
Name
Noah Liam Abernathy
Age
17
D.O.B
October 4
Personality & Background
Noah has always been the boy in trouble but with a knack for charming his way out of things. He definitely matured after the peak of his puberty phase, but he still enjoys some trouble now and again. He isn't a bad person, and although he's done some stupid things, he has always made up for it in some way.
Illnesses
Nothin' but seasonal allergies
Appearance
Hair color
- Black
Eye color
- Hazel
Skin tone
- On the tanner side from being outdoors
Height
- 6'2"
Weight
- Around 135-140​
Noah showed up at the Reed's house just in time for dinner. His best friend had invited him over, and who was Noah to refuse such an offer? All he had to do was finish up some work with his grandpa that they started in the afternoon after school, and then he was as free as a bird.
And it was such a smart thing to not pass up the offer. Dinner had been great, as always, and Noah helped his second mom to wash the dishes, as pay for his long stay.
He hadn't planned on staying the night, but it was a possibility he was considering now as he sat beside his best friend on the couch in the living room. It was getting late, the hours passing by quickly.
"Hey, man, I should just stay the night, right?" he asked, already pulling out his cellphone from his hoodie pocket. It was then that he saw he already had a couple of text messages. One was from his mom, already saying that it was fine for him to stay the night because she figured he would ask her eventually. He grinned and showed the text to the other sitting next to him.
Last edited by a moderator: