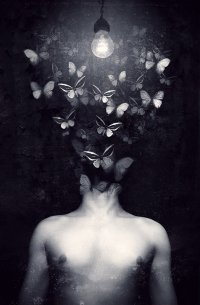 Anti-Hero
Original poster
FOLKLORE MEMBER
Genres

Magical, Fantasy, Supernatural, Sci Fi, Steam Punk, Noir, HORROR, and I'm willing to try Romance.
Alright. So if anyone is like me, I leave my television on the marathon of sub-par movies, strange specials, and ghost hunting silliness for most of October. While other movie networks pine for my attention, I think I enjoy the way Syfy lines up movie after movie, showcasing their biggest and most hilarious mistakes (and the few gems) throughout October.

I wanted to ask you all what your favorite movie airing on Syfy recently was...or the worst, and why? I think sharktopus aired once or twice, but I always seem to miss it. Regardless, to start the ball rolling, I'll go ahead and give my answer.

Husk.

Husk is the movie about a group of traveling teens or something (I never end up seeing the beginning of the movie) crashing into some random cornfield in the middle of nowhere. A member or two gets lost, the rest make it to the farmhouse only to discover that a killer scarecrow (or seven) are stalking the cornfield. Anyone who enters the field (Which conveniently has surrounded the house) dies...then their body marches up the stairs in the house to make their own burlap scarecrow mask.

There's also a telepathic spirit Raven that fills in the history of why there is a killer scarecrow ghost...but I find that part especially ridiculous. Overall, I liked the way Husk was presented. I wish they had a better way of explaining the backstory (since a Deus Ex crow just lames things up) but I'll live with it. Ultimately this felt like a movie with an idea that COULD have made the big screen, but had a sub par script writer who failed to capitalize on a few points that would have made it at least a passable horror flick.