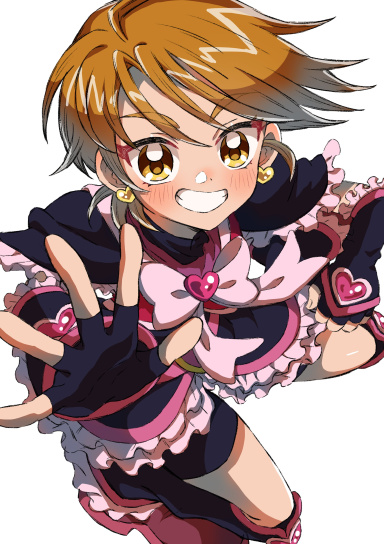 Ancient Iwaku Scum from 2006.
Original poster
MYTHICAL MEMBER
Posting Speed

Slow As Molasses
Online Availability

NEVER
Writing Levels

Adept
Douche
Preferred Character Gender

Primarily Prefer Female
Genres

Surrealism, Surreal Horror (Think Tim Burton), Steampunk, Sci-Fi Fantasy, Spaghetti Westerns, Mercenaries, Dieselpunk, Cyberpunk, Historical fantasies
Chapter One: Raid in the Casino
​
The lights were flashing. The sounds of a few coins coming out of gambling machines, along with the cries of people losing their pay check made for MJ's Royal Casino to be an overwhelming place. Tonight was a card tournament.
They were all sitting around a circular table. Almost everyone within the casino was watching this match. The group was playing a game that would be foreign looking to most people; it involved a set of numbers and monster runes. Whoever could draw a dragon and 150 runes would be considered the winner. Purple runes were considered the best ones to have. It was a game that required one to be a step ahead of their opponents for runes could be stolen.
The crowd's eyes fell upon a young woman with jet black hair named Skye Jungbluth. She sat with her legs crossed upon the chair she was sitting on. She looked like she was having a lot of fun, compared to the other two players. Her yellow goggles obscured the glitter of mischievous in her eyes. She looked at the other players, trying to figure out what their next moves would be.
"These chumps are all rookies. Gotta watch out for the loser in the suit, he looks like the type that could pull a comeback. Blondie is about to fold. She's got a nervous jitter to her form. So once she's out, I just need to draw a purple stone, Awesome. Soon I'll win enough cash to cover the costs of getting my airship even more streamlined. Really, this is all just child's play." Skie thought to herself.
"I'll draw." She then pressed a holographic button and a blue rune was dropped.
"Hmm, well, I'll just have to swap 5 blues for one more purple~" Skie said with a big dumb smile on her face.
The mustached man that sat across from her pressed the escape button. He was out of the game. It wasn't the person she thought would fold first but one less opponent, the better. That just left the blond haired woman, wearing a regal sky blue and white ruffled shirt and khaki trousers. She looked very stubborn.
The woman then whispered something into the dealer's ear. He nodded. Skie paid little attention at first. Skie was actually here, waiting to get an answer from her partners Mel and Aryeh. She had joined this game to distract the patrons and staff of the casino in order to get clues about the whereabouts of a target. It seemed that her brother couldn't use his elite soldiers to find this person, so he hired his little sister to do the job. If she could play if, the trio would be paid by the government a handsome reward.
"Miss Jungbluth, I've already asked you more than once not to wear your goggles while playing this game. The other players find it to be unsettling. If I have to do ask one more time, you will be removed from this game and forfeit all the money you have placed down." The dealer said.
Skye grumbled as she lifted upon her googles. Upon doing so, it revealed that she had yellow cat-like irises. This was a fact that she wanted to keep to herself. As she figured, some of the crowd began to murmur.
"She's one of those See—ers!" The blond woman named Aysha said, trying to distract from the fact that she was going to lose this next hand. "That's cheating! They can read people's emotions."
"Eh? No, I ain't." Skie said, "Just had an accident when I was a kid. Nothin' to write home about, lady."
"Prove it!" Aysha said. "Everyone knows that anyone with yellow eyes is connected to that witch that caused the world war!"
"You're makin' an ass out of yourself. I don't gotta prove anythin' to you. Rane, that witch you're talkin' about has been gone for decades; before, I was even born." Skie said. "Just play the bloody game. I can beat ya with skill alone~"
"H-hmph, the nerve of a girl like you! You should learn to respect people higher in class than you." Aysha huffed.
In such settings, Skie would often play up a punk girl attitude. It seemed to work, since Aysha stopped bugging her once the dealer gave the blond an irritated glare. Though, the room was tense. The two girls had managed to outlast all of the middle aged men that made up the majority of contestants. The both of them disliked each other with a passion. So the insults and snarky banter between the two made this match more interesting in the long run. Though, it was easy to tell that Aysha was starting to crack.
Aysha then slapped down a card that was labelled with a large number. Skie in return slapped down a card that had a dragon that looked slightly like a "G," along with five purple runes. This meant that she won the game.
The blond growled and then reached into her pocket and drew out a semiautomatic pistol. The people in the crowd then gasped. Skie just stared at the blond with a bored expression.
"Y-You….You've done nothing but mock me this entire match! I should have just blasted your brains all over the floor several rounds ago!" The blonde growled.
"Oh. Knowing me, I probably would have done the same in your shoes. I'm quite an asshole, ain't it?" Skie said, while yawning.
"STOP MOCKING ME!" The blond growled.
Last edited: