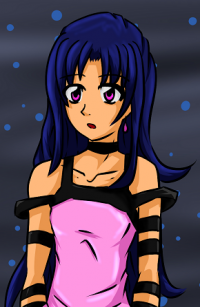 The Wolf of Aincrad
Original poster
"Sword Art Online: Little Known Legends" follows the lives of two players within the SAO universe. This story is to start following them a short time after the launch of SAO before the first floor was passed, and follow them through out the course of the two years within Aincrad.
[spoili]Note: May be added on to as the story progresses to give an over view of what is going on in the story at any given point, highlighting things that may be of importance or character defining events.[/spoili]
1) Mechanics within the roleplay must fit fairly into the mechanics of the story of SAO, or be something that is explained as believable.
2) Posts with dependencies should be maneuvered around or explained away in the next post, or addressed in private and edited to fit.
3) Players may be unique and fairly powered, but not exceed the main characters in the story (Kirito, Asuna, Kayaba, etc).
(This is mostly a reminder for myself. xP )
The story follows two main protagonists. Links to each character will be provided.
Additional characters or NPC's that have enough story will have separate character sheets or a blog written about them.
Derunia Nekoski
Karst
Last edited by a moderator: