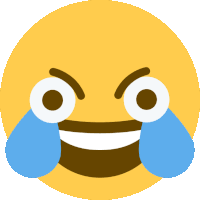 The Phoenix
Original poster
SITE SUPPORT
FOLKLORE MEMBER
Invitation Status

Look for groups
Looking for partners
Posting Speed

Multiple posts per day
1-3 posts per day
One post per day
1-3 posts per week
One post per week
Slow As Molasses
Online Availability

My times are pretty erratic, but I try to avoid being on EST 11pm-9am.
Writing Levels

Intermediate
Adept
Advanced
Adaptable
Preferred Character Gender

Male
Female
Genres

Fantasy, Modern, Historical Romance.
Eran had grown up in the Enchanted Forest his whole life, with his woodcutter father and the mother who had taken care of home while his father was away. Not a lot of people lived in the Enchanted Forest, and those that did were either enchanted themselves or simple folk who didn't mind weird things happening on a regular basis, and animals who might turn out to have been people originally. Suffice to say, most of them were vegetarians. Just like his parents, Eran was a plain, boring kid of the forest. Or so he would have liked to have been, but there was one little problem with his supposed normalcy.

Ignore the enchanted frogs. Ignore the enchanted frogs. He thought to himself, doing the laundry in the stream by their home, and desperately pretending to he did not notice the two frogs next to him arguing about kissing each other in the hopes that it would turn them back into humans. It wasn't going to work, from his experience, but if he said something they'd know he could recognize and understand them. So, he scrubbed the clothes and kept his big mouth desperately shut as he wished he could do with his stupid ears. He peeked at them out of the corner of one eye. Oh no... The frogs leaned forward to kiss each other, and he hollered, "WAIT!"

The frogs looked at him in surprise, and he knew he was caught, but well, it was better than what would've happened if he hadn't said anything. He sighed. "That cl- Never mind. Just.... Don't. Kiss each other. Go find the witch who cursed you and ask for the conditions of breaking it, because... well just do it." He turned to leave.

"Wait!" One of the frogs cried, but Eran ran off with his basket of clothes before they could trap him there.

He went home, finished his chores quickly, and hurried over to the lake where his friend lived. He hadn't had a chance the past few days to see if she'd heard the news about her fiance and her sister!