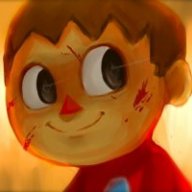 Hi-def
Original poster
LURKER MEMBER
FOLKLORE MEMBER
Preferred Character Gender

Male
Genres

Fantasy, Horror and Sci-fi. I'll try basically anything though. I also love strange and unusual RP genre concepts. Different is good!
View attachment 1859
Do you like Sush>?


Being from the Bay area, near San Francisco in California, we have a large Japanese community. There are TONS of Sushi bars as well as lots of fresh, local seafood choices. In a way its good, because you can get ok sushi at a decent price, and THE BEST Sushi at a moderate price. In another way its bad because lots of terrible OVERPRICED Sushi places pop up all the time.

My personal favorite is Unagi (Fresh water eel) Its delicious stuff usually served with this amazing sauce. One of my favorite rolls is probably " Spicy Tuna" it has this creamy and spicy flavor that is absolutely amazing.

Anyways.

What is your favorite kind of Sushi roll or Sashimi?

Is there an awesome place to get it where you live?

Do you make your own and swear its better than any you've had?

Tell me cause I am hungry and want to know.
​