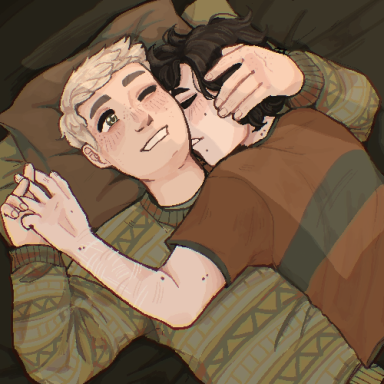 Roleplay Invitations

One on One Roleplays
Posting Speed

Speed of Light, Several Posts a Day, A Few Posts A Day, A Few Posts a Week, One Post a Week
My Usual Online Time

7 am to anywhere between 9 pm to 1 am. Honestly it's pretty random, but I'm on most hours of the day.
Writing Levels

Intermediate, Adept
Genders You Prefer Playing

Male, Female, Androgynous
Playing Style- Passive or Aggressive

Somewhat passive, I guess? I don't mind anyone else taking the lead but I still want to discuss major plot points.
Favorite Genres

romance, modern, drama, modern fantasy, horror
Genre You DON'T Like

Scifi, high fantasy (both with some exceptions)
About


➟The AU in which Samuel is a stripper and Roman is a drug addict

➟Samuel, 22, grew up in Melbourne and was much more comfortable with his sexuality. Rather than being abused he was kicked out at 17. He became a stripper to be able to support himself through University.

➟Roman, 24, still has haemophilia, after moving out he started to abuse painkillers in an attempt to soothe his pain. He has since spiralled into taking a myriad of different drugs. Lives off benefits.

➟Both boys sleep around in exchange of money, though in Roman's case it's often to repay for drugs.​
Events

➟ Sammy gives Roman a lap dance
➟ Roman pays Samuel to come home with him
➟ They run into each other at a cafe
➟ At some point Roman cuddles Sunny, because that'd be adorable
➟ At some point Roman does heroin, drama ensues​
​
Last edited: