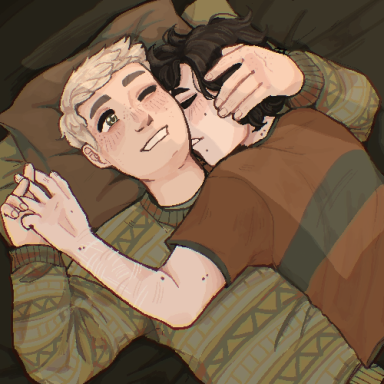 Roleplay Invitations

One on One Roleplays
Posting Speed

Speed of Light, Several Posts a Day, A Few Posts A Day, A Few Posts a Week, One Post a Week
Writing Levels

Intermediate, Adept
Genders You Prefer Playing

Male, Female, Androgynous, Primarily Prefer Male
Favorite Genres

romance, modern, drama, modern fantasy, horror
Genre You DON'T Like

Scifi, high fantasy (both with some exceptions)

About


➟The AU in which Samuel is a stripper and Roman is a drug addict

➟Samuel, 22, grew up in Melbourne and was much more comfortable with his sexuality. Rather than being abused he was kicked out at 17. He became a stripper to be able to support himself through University.

➟Roman, 24, still has haemophilia, after moving out he started to abuse painkillers in an attempt to soothe his pain. He has since spiralled into taking a myriad of different drugs. Lives off benefits.

➟Both boys sleep around in exchange of money, though in Roman's case it's often to repay for drugs.​
Events

➟ Sammy gives Roman a lap dance
➟ Roman pays Samuel to come home with him
➟ They run into each other at a cafe
➟ At some point Roman cuddles Sunny, because that'd be adorable
➟ At some point Roman does heroin, drama ensues​
​
Last edited: