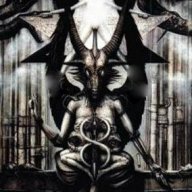 Certified Subdomain
Original poster
LURKER MEMBER
MYTHICAL MEMBER
Posting Speed

Speed of Light
Writing Levels

Douche
Preferred Character Gender

No Preferences
Everyone has an angel... a guardian who watches over us. We can't know what form they'll take - one day old man, next day little girl. But don't let appearances fool you - they can be as fierce as any dragon. Yet they're not here to fight our battles... but to whisper from our hearts, reminding that it's us. It's everyone of us who holds power over the worlds we create.
In the corner of the day room, Louis sat and waited. It was 6pm and evening meds were on their way. A dinner of pre-diced spaghetti rested uneasily in his stomach and flecks of tomato sauce had repainted his pyjamas. If there was a time when he cared about his appearance, he couldn't remember it. His adult life had been spent in the grime and echoes of Lennox House. Dirty blond hair hung over his face as he sat huddled in the padded chair, staring at the back of his hands. He had his fists balled, so that the knuckles looked like faces in profile. He was pressing his hands togther, over and over... making the faces kiss.
Word had spread... or at least he hoped it had. Louis was planning an escape, and anyone who wanted in should meet him in the day room at 6pm, in the corner with the chairs. Most of his fellow inmates were too far gone... but some... a few... a tiny few... might just have gotten the message.
They would need seven items. The first was a map... and Louis knew where to find it.
And he knew how little time they had...
We can deny angels exist... convince ourselves they can't be real. But they show up anyway, at strange places and at strange times. They can speak through any character we can imagine. They'll shout through demons if they have to... daring us... challenging us to fight.