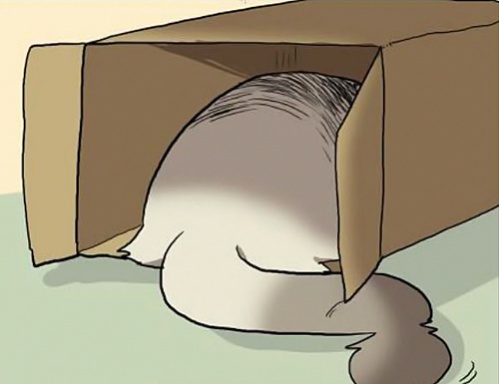 Cat Lady of Questionable Sanity
Roleplay Invitations

Group Roleplays, One on One Roleplays, Private Convo Roleplays
Posting Speed

A Few Posts a Week, One Post a Week, Slow As Molasses
Writing Levels

Adept, Advanced, Adaptable
Genders You Prefer Playing

Male, Female
Playing Style- Passive or Aggressive

I play both Passively and Aggressively. I love to come up with ideas and twists for a story and manipulate a situation, but I also love a partner who can come up with ideas. I have no problem yielding to my partners' ideas or mashing ideas together.
Favorite Genres

Action-adventure, adult characters, age difference, alternate universe fandom, anime, crime drama, cyberpunk, darker themes, drama, dubious consent, dystopia, eastern, edo, epic quest, fairy tale, fantasy, feudal, futuristic, grimdark, heian, high fantasy, low fantasy, magic, modern, modern fantasy, modern scifi, mutants, paranormal, post-apocalyptic, psychological, romance, scifi, supernatural, urban fantasy.
Genre You DON'T Like

Atompunk; battle systems; clockpunk; cosmic horror; creepypasta; dieselpunk; fandom: cartoons, games, movies, next-gen characters, prequel, real people, shows, spin-off; historical, mindfuck, slice of life, sports, steampunk, tabletop, zombies.

Character Name: Xander Graves
Name Meaning: Defending men; steward
Alias: Zand; Zane
Gender: Male
Species/Race: Human
Age: 22
Birthday: September 5
Zodiac Sign: Virgo
Bloodtype: A
Occupation: Waiter; Bartender; Intern
Family: Audrey Graves (Mom);

Liam Maddox

(Dad); Nolan Graves (Grandfather); Elizabeth "Liz" Maddison (Friend/Coworker)
Gemstone: Sapphire


Height: 5'8"
Hair: Light Brown; Short, slightly wavy
Eyes: Gray
Distinguishing Marks: None
General Appearance: Lean, fit build; Moderate muscle definition.
Strengths: Average physical inclination; Dexterity; Hand-eye coordination
Weaknesses: Directionally challenged; Soft spot for animals;

Can't hold liquor




Allies: Grandfather; Liz
Enemies: None
Current Goal/Purpose: Gain more experience in business.
Aspirations: Take over grandfather's company.
Hobbies: Reading; Finishing work at home
Likes: Books, specifically mysteries; Soft Rock

; Savory food; Coffee; Animals, especially cats; Sunny days; Ocean breezes


Dislikes: Most movie adaptations of books; Cauliflower; Olives; Unnecessary violence
Talents: Cooking; Academics; Adaptability; Organization
Inabilities: Public Speaking; Reading people and situations; Holding liquor
Fears: Disappointing his grandfather
General Personality: Modest, shy, meticulous, reliable, practical, diligent, anxious, punctual
Inner Personality: Despite being raised by his grandfather, Xander doesn't share his personality traits. Xander is a modest young man in more ways than one. He's not the type to boast and always dresses appropriately. He can be a bit shy around new people and in large groups; although he will make an effort to get along and be sociable. A meticulous worker, Xander demonstrates a level of diligence at almost any given job or task. If he doesn't know how to do something, he will certainly ask questions to be sure he does that something correctly. This makes him quite the reliable go-to guy. Xander is a practical person, and looks at things realistically before idealistically. At times, he can be uptight and prone to over-analyzing things.



Displaying a high level of patience and tolerance, it takes a lot to make Xander angry. When he does get angry, he's not the type to lash out. He'll sooner resort to the silent treatment than heated argument. He can become easily frustrated with things he doesn't understand or can't make sense of, due mostly to thinking about them too hard; however, such frustration doesn't affect his behavior towards others or his ability to get things done.



Fondest Memory: Summer time at the lake
Biggest Regret: Family circumstances
Secret: Wish to know his parents


Special Items: Watch passed down by his grandfather
Weapons: Whatever is readily available
More: Has a cat named Snow.


General History: Xander was born to a small family in a small town just outside of the city. His mother, Audrey, was born to separated, and later divorced, parents. His father, Liam, was a farm boy and a party animal. Audrey and Liam met in high school and dated for the greater part of six years. The two spent many nights together, participating in the parties and get-togethers their friends threw. But the partying only lasted for a couple years after high school. After a night of passion, Audrey became pregnant with their son, right around the time that Liam decided to straighten up. With pressures from his own family, Liam planned to move back to his family's ranch and work. It was the very day that he broke the news to Audrey that she was going to tell him about the pregnancy, but never did. Despite her boyfriend grounding himself, Audrey remained just as much of a wild child as she was prior. It was this behavior that led her father, and Xander's grandfather Nolan, to intervene.



Nolan was infuriated by his daughter's irresponsibility. He thought that, perhaps after having a child, she would stop acting like a teenager; however, he came to find that was not the case. Audrey wanted nothing to do with a baby, proclaiming that she wasn't ready for her life to be over. Upon Xander's birth, custody went to his grandfather. Audrey left home, determined to live her life the way she wanted to live it, refusing to let her father tell her what to do. In silent mutual agreement, all connections between father and daughter were cut off. Nolan raised Xander without any contact or interference on Audrey's part, and Xander would never know his mother.





Regardless of the lack of a mother, Xander grew up perfectly happy. His grandfather gave him the "life he never had," paying for Xander to go to the best private school in the area. His grandson excelled in school, displaying the academic excellence that Nolan knew would prepare the boy to inherit his grandfather's company. From the time he was small, Xander knew he was to take on and continue his grandfather's business and he was proud of it. It drove him to work harder just to achieve it. As Xander came up on his teens, he started looking for work. He had the education, but he still needed experience. In his senior year of high school, Xander left for the city. He found a small apartment and enrolled in the public high school there from which he later graduated. During his first winter away from home, Xander rescued his cat Snow. He found her as a kitten, abandoned in the snow. This, as well as her white fur, is where she got her name.





Xander initially applied for a job at a restaurant and bar not too far from where he lived. Being under eighteen at the time, he was turned away. He got a job at a small grocery store, where he worked until he turned twenty-one. In the meantime, he enrolled at a local university to take classes to ensure his knowledge of business. It was then that he got a call from the owner and manager of the restaurant asking if he still wanted a job there. Xander was more than happy to leave work at the grocery store. It was at the bar where he met his friend and coworker Liz, who was also a student at the university. The two often used their late nights working together to help each other with homework. After putting in a year at the restaurant and finishing a year of college, Xander started looking for an internship to further his experience in business.


Present Life: Xander still lives in his one bedroom apartment and works at the bar. He keeps consistent contact with his grandfather and visits him every holiday he has off work.



1.
2.
3.
4.
5.
6.
7.
8.

Last edited: