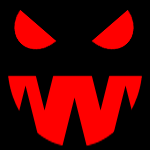 The World Maker
Original poster
Invitation Status

, ,
Posting Speed

Speed of Light, Multiple posts per day, 1-3 posts per day, One post per day, 1-3 posts per week
Online Availability

All over the place
Writing Levels

Beginner, Elementary, Intermediate, Adept, Adaptable
Preferred Character Gender

Male, Female, No Preferences
Genres

Fantasy,Modern fantasy, Scifi, Romance, most stuff

Hey everyone, having a bit of an internal crisis here. I'm in college right now and on scholarship. Also been around here for a long while. This is what makes my problem pretty big atleast in my world. See my time here is starting to interfere with my schooling. Hell i'm logging in at school and during math class, at times replying when i should be working. Also i need to do a rewrite for a paper in Comp. I. This little issue has me behind in math and as said need to take care of rewrite, though the need was just pure fuck up. I have thought about quitting for a bit(and I mean delete account levels) but A) my trouble avoidance part of brain gives me the "It'll be a real pain trying to find and reconnect with everyone and B) Temptation for canceling would be pretty damn high. Not even my usual thing of writeing in my agenda is helping me. I'm coming here since I'm absolutely positive that my parents would yell at me, which tends to cause emotional meltdown and I try and avoid that as much as possible. Ironic that instead of RL i'm going to the net, infamous for it slashing at a person. Still I'm diggressing, any ideas on how to get my shite straight?