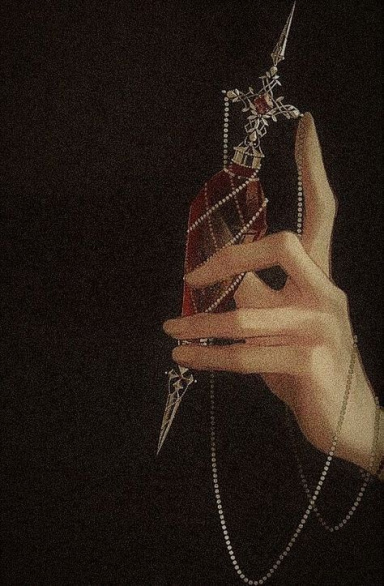 Roleplay Invitations

Group Roleplays, One on One Roleplays, Private Convo Roleplays
Posting Speed

Several Posts a Day, A Few Posts A Day, One Post a Day, A Few Posts a Week, One Post a Week
Writing Levels

Intermediate, Adept, Advanced
Genders You Prefer Playing

Male, Transgender, Androgynous, Primarily Prefer Male
Playing Style- Passive or Aggressive

I go 50/50 I don't want to lead the rp the entire time. Add your own twists and turns, but I'm not 100% passive.
Favorite Genres

slice of life, supernatural, modern, romance, mxm, fxf

View attachment 145678
Fullname: Hiat (no last name)
Nickname/Alias(if any): N/a
Age: 19
Status/Rank: Loner
Gender/Sex: Luna
Luna Body Type A or B: Type A
Sexual Orientation: Pansexual, preference towards male anatomy
Occupation(if any): theif
Human Form Description:
-Height: 4ft 11inch
-Eye color: large lime green eyes
-Hair color: sandy brown
-Complexion: smooth ocher
-Other descriptors: tattoo of the sun on his left bicep, crescent moon on his right hand and a small paw print on the side of his left buttock because he thought it was cute.
Hiat is petite in every way, although he carries more of a pear shape with round, supple hips and plush thighs. His upper body is small, with a flat stomach and a chest that bears somewhat embarrassingly small breasts; barely a B cup to be exact. His hair is soft and feathery, curling around his face in unruly twists and curves. A speckling of freckles are dusted over his cheeks, lips a peachy rose with a full shape.
Wendigo Form Description:
-Height: 5ft
-Eye color: silver
-Hair color: tawny
-Complexion: ocher
-Fur color and pattern:
-Other descriptors: tiny antlers, more like little nubs.
Scent (what do they smell like):
honey dew and fresh rain
Personality: Hiat is cute and he knows he is, using his child-like size to his advantage. He tends to be manipulative, but not in a malevolent way, usually used to get himself out of trouble he usually finds himself in. He's a flirt by nature and likes to test others limits.
Mate(s)(if any): none
Family(if any): Mother Katlyn and Father Darth are both deceased.
Allies(if any): none yet
Enemies(if any): none yet
Strengths: he's fast on his feet, can read people relatively well. Light fingers (aka pick pocket)
Weaknesses:
anything sweet. He likes sugar.
A little too confident on his looks. Relies on them to get him out of any and all trouble. So far it's worked though.
Small (large) fascination with humans. He tends to keep to his 'human' form more often than not out of habit.
History (can be short or highly detailed):
Hiat never belonged to a herd. His father was a loner and his mother left her herd to be with him. They lived alone, away from any herds and only close enough to humans to feed. When he was nine he lost both parents, something his mind had blocked from him. He doesn't remember much from the time before he was nine, living the last ten years on his own, floating from place to place on the money and clothes he's stolen and what food he can scrounge up. Usually it would be a rabbit or a bird, rarely he'd coax away a small human child, seeing as he looked more like them than the adults, to eat but tried not to as he would tend to feel guilty in the aftermath.
Poor baby Hiat
he's quite the.....case
To be honest he has no idea what a heat/rut is nor how it works, at least not to the level that other wendigo's know of it. He' was never taught as, when his parents died
were murdered
he was too young to know of such things as he had yet to reach puberty. Once he had, they came naturally, uncomfortably, and the first few times he honestly thought he was just sick or something, possibly dying. Now older, he'll to hide away from others, create nests of whatever soft materials he can manage to get, and pray no one finds him.
That doesn't mean he was never found, though those experiences never resulted in a mate. Thankfully they were rare and didn't result in fawns either.
The days leading to his heat, his attention dissolves and he finds it hard to focus. Scents, especially those of other stags and lunas, are more alluring, and if he's around one, may linger around them or even cling to them. This, considering his solitary nature, rarely happens, perhaps once before. Although now that he's in Elderwood with a bunch of wendi's perhaps will happen more often before he scuttles off and tries to hide himself away.
If he ever does find a mate, or at least a partner during his heat (this will taken an obnoxious amount of trust), he'll be quite clingy throughout, becoming a simpering, whining mess if said partner attempts to leave for more than about thirty seconds without taking him along. He will need educated on wendi reproduction and heats if said partnership continues cus little bean is clueless.
Fullname: Wolfgang Adler
Nickname/Alias(if any): Wolf, Wolfie
Age: 23
Status/Rank: Delta
Gender/Sex: Male
Sexual Orientation: Pansexual; Joseop-sexual
Occupation(if any): None
Human Form Description:
-Height: 5'7"
-Eye color: Steel grey
-Hair color: white
-Complexion: smooth white skin, almost porcelain in color
-Other descriptors: he has a mole beneath his left eye. His tongue is pierced and he has his family crest tattooed onto the top of his left arm. Wolfgang is what humans would call, androgynous, hair cut in an asymmetrical bob that frames his soft features beautifully. He likes to wear some makeup, usually a smoked out winged eyeliner, mascara, and lip gloss that makes plush looks look more desirable than they already were. His figure is slim, lean muscle betraying his true strength. There is a slight curve to his hips, exaggerated by his usual stance of a popped hip and crossed arms.
Wendigo Form Description:
-Height: 6ft
-Eye color: clear sky blue
-Hair color: snow white
-Complexion: same as human
-Fur color and pattern: he is pure white with soft pinkish ears. His tail is soft and plush, fur covering his lower body, thinning up as it trails towards his belly button. He has small cuffs of white fur as well as a small mane beginning at the top of his sternum, growing thicker as it rims his neck.
-Other descriptors: He has no antlers but strong claws and a pair of rather long fangs on his top and bottom. He is not afraid to use them if you piss him off.
Scent (what do they smell like): Rainfall and pine is his natural scent, but it's usually masked over with his favorite lavender body wash and the scent of his English Breakfast tea that he's almost addicted to.
Personality: Wolfgang can be described as cantankerous and apathetic. Sarcasm is a way of life, and very little of what he says is ever devoid of its sharp bite. When he isn't spewing sarcasm filled words at someone, he holds a placid look of uninterest on his face, grey eyes dull and unamused. He has a rather morbid, pessimistic outlook, finding the self-serving egoism of Bramblewood a sham that will one day be their undoing, and yes he makes this quite known to any Bramblewood member who honestly thinks their untouchable just because of a place their fleeting lives will reside for the time being.
Mate(s)(if any): none, has very little interest in taking one unless otherwise persuaded.
Family(if any): Mother: Alice Father: Samwell
Allies(if any): Joseop
Enemies(if any): No true enemies, though his pessimism and knack for telling off Bramblewood residents doesn't leave him with many friends.
Strengths: Sarcasm, its his number one skill. Can cook but refuses to let anyone else aware of such a skill.
Weaknesses: Tea, Joseop, cats. He loves these three things and will show that rare, rare, raaaaaare sweet side of his.
hates dogs and they hate him.
allergic to poppy flowers.
History (can be short or highly detailed):
Wolf was born to an, unsurprisingly, affluent family. Then again, everyone in Bramblewood was affluent in some way or another. He was always quiet, a bit bookish as a youth, but he liked to keep to himself. He was far less active than the other children and he preferred his human form over his wendi transition. There was nothing against it, it was just a hastle to waste energy on switching back and forth, energy he could be using to learn. But all that learning only made him cynical. He saw his home through a lense most didn't. The way they lived, the way they saw themselves as superior, it was all just vanity in the highest form. They were no better than humans, than rats, than Elderwood, nor Dogwood. They were all creatures at the end of the day trying to survive.
He was rather cold and distant most of his life, staying to himself, to his books. His cynicsm made it more than hard to make friends, his ambiguous nature of dress even harder. Bramblewood was set in their ways, in how stags should act, how doe's and luna's should be have. Again Wolf thought it was a crock of shit, but learned early on that some things were better left unsaid. There was, though, one particular wendi that was never put off by Wolfgang's cantankerous nature. Josep was like a flea. A persistent little flea that never gave up until Wolf gave in. It had been a reluctant friendship at first, but one that the male wouldn't give up for the world now. (not that he would ever say so to the other.)
Fullname: Yuyan Herrom
Nickname/Alias(if any): Yuyu; Herr
Age: 16
Status/Rank: N/A
Gender/Sex: Male
Sexual Orientation: Gay
Occupation(if any): None but in search of a job
Human Form Description:
-Height: 5' 9"
-Eye color: Auburn
-Hair color: Died turquoise
-Complexion: Naturally has a soft tan
-Other descriptors: Yuyan is half Russian and half Mali (country in Africa) so his skin holds a natural tan shade, though his fathers extremely pale skin and his affinity for staying inside has left him on the paler side of the spectrum.
Scent (what do they smell like): Usually like Old Spice because that's his favorite brand of deodorant and body wash. His natural smell is more a woodsy oak scent mixed with some natural spice.
Personality: Yuyan is a really friendly soul. He loves to read and write in his free time. He loves to meet new people, though, thanks to an accident as a child, he's lost his ability to hear, that becomes a little difficult when it comes to the communication aspect of things. Even despite that, he keeps his demeanor bright and happy. He hasn't given up on having a normal life even though he's not exactly 'normal', at least compared to your average citizen.
He loves all things soft and fuzzy, often seen in overgrown sweaters with a scarf, especially in the colder months. He likes to roam the forest, though at his old home there was only a small thicket that is nothing like the forest of Elderwood.
Mate(s)(if any): none
Family(if any): Father: Anton Mother: Zaya
Allies(if any): none
Enemies(if any): none
Strengths:
cooking
writing
being optimistic
tea making
Weaknesses:
can be oblivious
verbal communication
History (can be short or highly detailed): Yuyan was bored to two loving parents, Anton and Zaya. When Yuyan was 4, he was in a car accident while his father was driving, the blow to his head when it slammed back into his seat, leaving a permanent ringing in his ears that blurred together all other noises leaving him legally deaf. He keeps earplugs in to block out the buzzing noises.
Six months ago, the deaf boy was almost in a second accident, not having heard the approaching vehicle to his back. It terrified his parents leading them to pack up and move to a 'small quiet town where he wouldn't have to worry about such dangers' or so they claimed. Yuyan only huffed and accepted his fate knowing that his parents weren't about to change his mind.
Fullname: Seymour Henya Grove
Nickname/Alias(if any): Sey, YaYa
Age: 20
Status/Rank: Loner
Gender/Sex: Luna
Luna Body Type A or B: Type A
Sexual Orientation: Likes anyone with a penis
Occupation(if any): singer (though they perform in the city and its not a full time position)
Human Form Description:
-Height: 5ft 5in
-Eye color: Forest green
-Hair color: roots black and fades to a deep green
-Complexion: ivory with a hint of a tan
-Other descriptors:
Always seen wearing that black choker with a red pendant
Wendigo Form Description:
-Height: 5ft 9 in
-Eye color: forest green
-Hair color: dark brown/black with a green tinge
-Complexion: same as when they're human
-Fur color and pattern: Seymour's fur is rather thin, fading in low around their hips, becoming fuller down their legs until it meets hooved feet. There's a light trail towards their navel, though it's more peach fuzz than actual fur. Other than that he's pretty hairless naturally, though they do a little up keep to keep it just how they like it.
-Other descriptors:
contantly wears black choker with red pendant
yes his claws are painted just like their fingernails
Scent (what do they smell like):
Seymour smells like forest trees with a slight hint of warm pinecone
Personality:
Seymour has a rather dry personality. Born and raised in Bramblewood, they were never treated all that fairly in the herd, but their parents were sure to not let it get to him. Described as cold and aloof, it's rather fitting to the cocky thing of a luna that had no issue with stepping in when they think it's needed. Always an advocate for the voiceless, Bramble's lack of respect for women and Luna's, perpetrated by a notorious group led by that cocky little bi-....that boy Adonis, Seymour has no issue with halting whatever they deem disrespectful. Loud mouthed and not afraid of confrontation, Seymour can really be a force to mess with.
Mate(s)(if any):
None
Family(if any):
Mother (doe)
Father (stag)
Allies(if any):
Wolfgang Adler
Enemies(if any):
Adonis and company aka Those stupid pricks over there
Strengths:
Sass
Sarcasm
Speed
a mean ass left hook
Weaknesses:
Genuine care
Romance
Cuddles
Sweet talk
History (can be short or highly detailed):