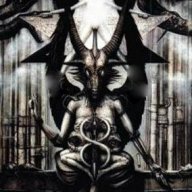 Certified Subdomain
Original poster
LURKER MEMBER
MYTHICAL MEMBER
Posting Speed

Speed of Light
Writing Levels

Douche
Preferred Character Gender

No Preferences
"Say you'll take me away from this town, Johnny."
"You know I will."
They had parked the car on the ridge overlooking Stone Town, the highway winding up the mountainside behind them. Cassidy leant on the railing and smiled at the houses below. "Far away from all this. Paris. Florence."
"Wherever you want." Johnny approached behind her, a hand on her buttocks where the thin fabric of her red dress was ruffled by the breeze. She leant further to let him caress the shape.
"Why are you so good to me?"
"Because you're worth it."
She turned, her hands coming up to untie the straps of her dress. The top fell down and revealed her bosom, skin soft and flawless in the morning sun. "Fuck me... right here..."
Johnny reached upwards, past the expectant nipples, slipping the sunglasses from her eyes, her blue eyes that dilated then averted. He caught her chin, kept her eyes on him, hearing her moan as he kissed her lips. It was soft, a sensuous well into which they both might drop. But then he broke it off. One hand came to her breast and the other beneath her thigh.
She yelped as he swung her, away from the railing and onto the hood of the sports car, her breasts heaving with her racing breath. Johnny's lips were on her, exploring the curves of her body, his other hand hoisting up the skirt. She cried again as the panties were seized, the thin white fabric pulled along her legs, past her heels, and cast into the wind.
He was inside her in seconds, each thrust pushing her further up the bonnet, his head buried in her bosom. She could not mute herself and every cry and groan was echoed in the hillsides. She matched his rhythm, curving and writhing in time with his thrusts, and for a moment she smiled.
Then another yell as he turned her over, rolling her onto her front. The dress was torn away, Johnny's strength ripping through the red silk, which likewise fluttered away in the wind. She was naked but for her heels, her body pressed on the sun-baked bonnet. He moved into her from behind and she gripped the top of the windscreen to steady herself, her mouth wide, eyes shut in ecstasy.